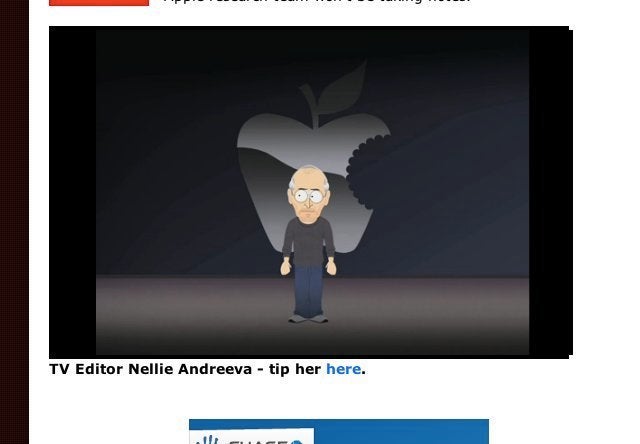 No one is sacred on South Park, not even Apple head Steve Jobs, who was the latest public figure to come under the show's unforgiving eye.
In the season premiere of South Park, Jobs introduces a "new product that will once again revolutionize the way we use our phones and tablet devices": the HumancentiPad.
See Steve Jobs' South Park cameo below and tell us what you think.
Related
Popular in the Community