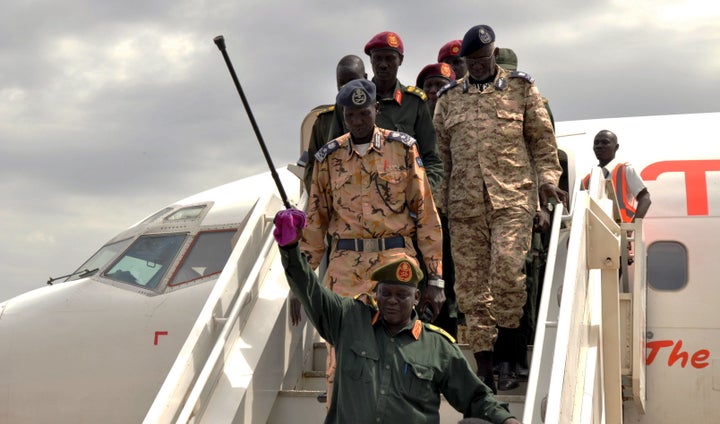 South Sudan's leaders took the first tangible step toward peace in two and a half years on Tuesday, raising hopes the young country's nightmarish civil war could finally end.
Opposition leader Riek Machar landed in the capital Juba on Tuesday and was sworn in as vice president, a major boost for the peace deal signed by Machar and President Salva Kiir last year.
"It's the best hope that South Sudan has had in a very long time," U.S. Ambassador to the United Nations Samantha Powersaid of Machar's return.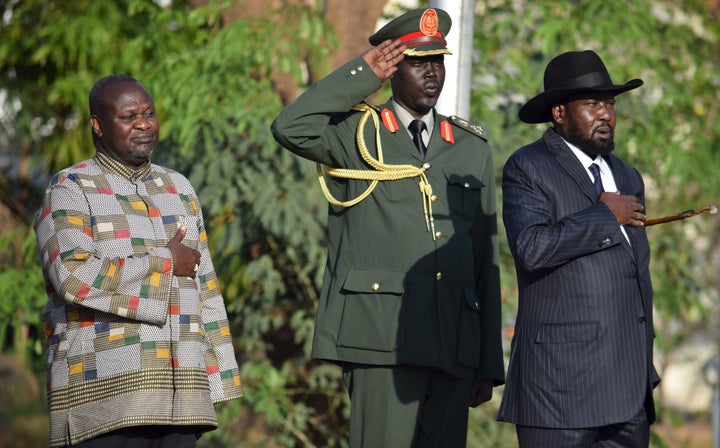 Long Rivalry
After South Sudan won independence from Sudan in 2011, Kiir became president and Machar his deputy, but their power struggle came to a head in 2013 when Kiir accused Machar of plotting a coup. The political dispute spiraled into ethnically-motivated bloodshed between Kiir's Dinka and Machar's Nuer peoples.
The war has left tens of thousands of people dead, over 2 million displaced and nearly 3 million in danger of starvation. It has been characterized by horrific violence on both sides -- including mass killings, systematic rape and child recruitment -- which the United Nations say may amount to war crimes and crimes against humanity.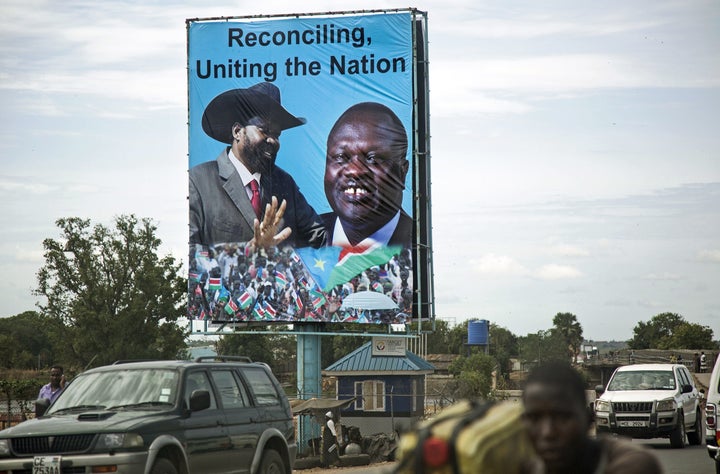 Peace Delayed
Under international pressure, Kiir and Machar have signed several agreements to halt the fighting that have gone nowhere. The latest accord, reached in August, stipulated that Machar join a unity government within 90 days.
On Tuesday, the doves were released at last, as crowds in Juba airport celebrated Machar's return.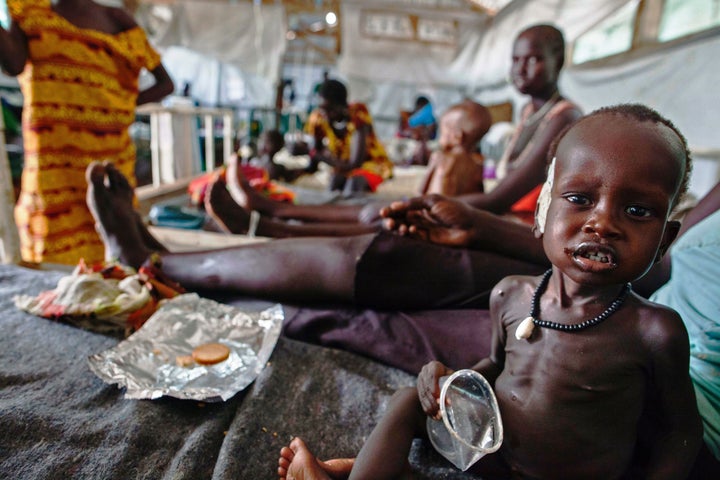 The Road Ahead
"The war was vicious and we have lost a lot of people in it," Machar told reporters at the airport on Tuesday. "We need to bring our people together so that they can unite, reconcile, and heal the wounds, the mental wounds, that they have."
This is a daunting task, even with the best of intentions. The peace agreement calls for elections after two years, the reintegration of the army and rebel forces, and the launch of a special court to hold the worst abusers accountable.
Machar expressed confidence that obstacles could be overcome with political will, while Kiir promised to solve their many unresolved issues "amicably."
Yet after days, months and years of empty promises, some analysts cautioned that only time will tell how sincere the leaders are about forging a lasting peace.
"We need the guns to stay silent and give people time -- both as official warring parties and as individuals -- with one another in coming days," International Crisis Group's Casie Copeland wrote on Twitter. An outbreak of fighting in the northern town of Bentiu on Monday night "shows how fragile this endeavor is and that peace requires everyone's efforts," Copeland said.
A local leader said thousands sheltering from violence at a U.N. base in Juba won't risk leaving the camp until they are certain that peace will take hold. "We need to know the leaders of South Sudan can show us that this peace is a real peace," Thod Mayei told the Associated Press.
Before You Go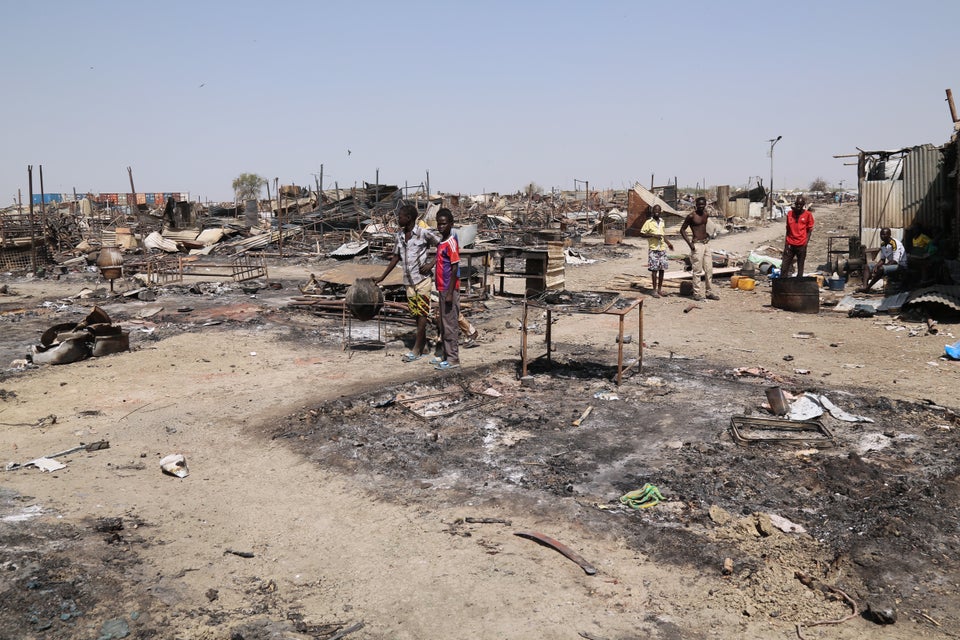 Violence In South Sudan
Popular in the Community