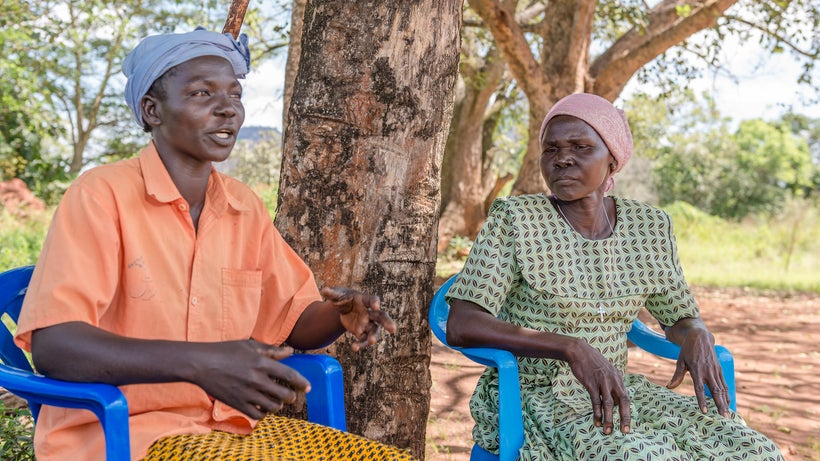 Mary is a 23-year-old mother of six children. In April 2017, she was raped by two soldiers in her home in Yei, in South Sudan.
".. Those who do these things, there is nothing you can do against them. They have all the power. What can I do to protect at least my children?" Mary told Amnesty International.
Mary is not alone. Millions of women, especially marginalized and impoverished women who have been forced to leave their homes, are at risk of violence. Citizens of South Sudan have suffered from human rights violations and widespread violence since conflict between the government forces along ethnic lines broke out in December 2013. Since the beginning of the civil war, more than 50,000 have died and millions have been displaced according to the Council on Foreign Relations. With gender-based violence and ethnically-charged sexualized attacks on the rise, women have been impacted by the conflict disproportionately.
According to a new report by Amnesty International, violence in South Sudan includes the systemic use of rape and sexual violence as an act of genocide. Rape is being used to shame, degrade, and terrorize women and their families into submission by all sides involved in armed conflict. The report outlines women face kidnapping, rape, and captivity, among other forms of sexualized violence.
Food insecurity also contributes to sexual violence. Women are often targeted when they go out searching for food. The matter is further complicated because both government and opposition have denied civilians food as a mean of control. With 4.8 million people food insecure people in South Sudan, millions of women and their families are in harm's way.
Last year the UN reported a 60% increase in gender based violence in South Sudan and 70% of those women were in UN camps since the start of the civil war. According to the Sudan Tribune, many survivors appear to have the symptoms of post-traumatic stress disorder. Social stigma and shame isolate survivors in their communities and in the refugee camps. In light of these reports, it is critical to address the violence South Sudanese women face urgently and holistically. It is not enough to address the sexualized and gender-based violence women face. We must also invest in economic and social empowerment to help survivors rebuild their lives.
Since 2006, Women for Women International has provided over 15,000 South Sudanese women with the skills necessary to move out of crisis and stability. For years, WfWI has built skills in agriculture, bread-making, numeracy and business management and connected women with networks of support in their communities. We also trained dozens of South Sudanese women in peace-building, conflict resolution, leadership, and advocacy, so they could become community organizers. Due to the continued violence, including specific incidents affecting our staff and training sites, WfWI made the difficult decision to temporarily suspend the program in South. But over the last several months, we are working with a local partner to continue our investment in South Sudan and provide psychosocial therapy as well as trainings to women at the grassroots level. We at WfWI feel that as the situation worsens it is essential for us and other organizations to continue to support women and help them heal from their trauma and prepare to be the grassroots peacemakers that will help their communities – and eventually their country come together after conflict.
Amidst the hostile political conflict and food insecurity, the women in South Sudan are now more vulnerable than ever. Their homes, their support systems, and their livelihoods have been taken from them and gender-based violence is not only causing long-term harm, but also destroying the very fabric of their families and communities. Yet women survivors of conflict are resilient and they have the potential to become agents of change in their homes and communities.
The international community has promised to 'Leave No One Behind' in the Sustainable Development Goals and this must be implemented for the women South Sudan. We call on the international community to join us in investing in the most vulnerable so they are not left behind. As the situation in South Sudan continues to deteriorate, supporting marginalized and vulnerable women must be at front and center of our response. The women of South Sudan are not powerless victims and can play important roles on the frontline, building peace. Let's make sure they have the tools and resources they need to do so.
We have taken the first step. The international community is aware that there is a serious problem in South Sudan. Now we must go further and reach a helping hand to South Sudanese women and foster their resilience so that they can be the peacemakers who will put their shattered country back together. And we must do it before it's too late.
REAL LIFE. REAL NEWS. REAL VOICES.
Help us tell more of the stories that matter from voices that too often remain unheard.
This post was published on the now-closed HuffPost Contributor platform. Contributors control their own work and posted freely to our site. If you need to flag this entry as abusive,
send us an email
.