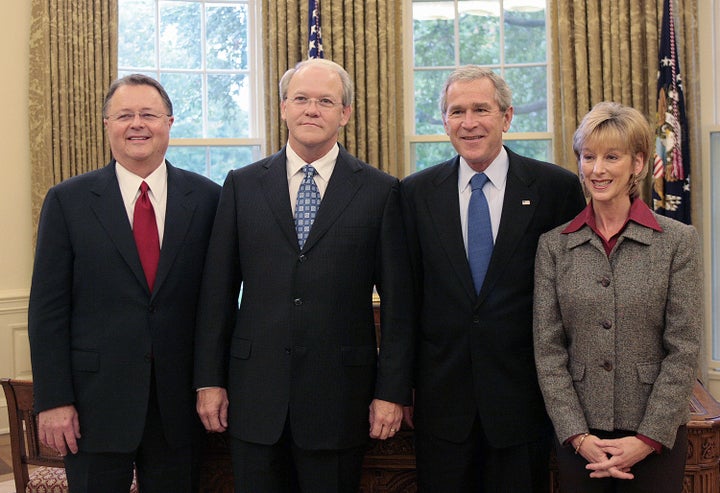 Frank Page, who served as the president and chief executive of the Southern Baptist Convention's executive committee, announced his retirement on Monday. A day later, he followed up with a statement explaining that he was stepping away from active ministry because of a "personal failing" that has "embarrassed my family, my Lord, myself, and the Kingdom."
"Out of a desire to protect my family and those I have hurt, I initially announced my retirement earlier today without a complete explanation," the pastor said in a statement released to Baptist Press on Tuesday. "However, after further wrestling with my personal indiscretion, it became apparent to me that this situation must be acknowledged in a more forthright manner."
Page, 65, added that he's seeking to rebuild his relationship with his wife and two daughters. 
No further details have been reported about the nature of the relationship, or who the other party was. The SBC did not respond to a request for comment for this story.
Page served as president of the SBC from 2006 to 2008. He was elected as president of the denomination's executive committee in 2010, and was tasked with overseeing a budget of nearly $200 million, according to The Associated Press.
The executive committee is an administrative body that coordinates the national ministries of the SBC and handles its financial affairs. The SBC consists of a network of more than 47,000 independently operating Baptist churches, with a total membership of more than 15 million people.
Stephen Rummage, the executive committee's current chairman, said Page has expressed "deep regret" about how his actions have caused pain for others.
Rummage said the executive committee recognized that it needed to share the news about Page's resignation with the "watching world" and other Southern Baptists "with truth and candor."
"My heart is broken for Dr. Page, his family and everyone affected," Rummage said in a statement. "I believe I speak for the entire Executive Committee in saying that we are committed to provide them the spiritual and emotional support they need in the coming days."
BEFORE YOU GO
PHOTO GALLERY
The World's 50 Most Unusual Churches