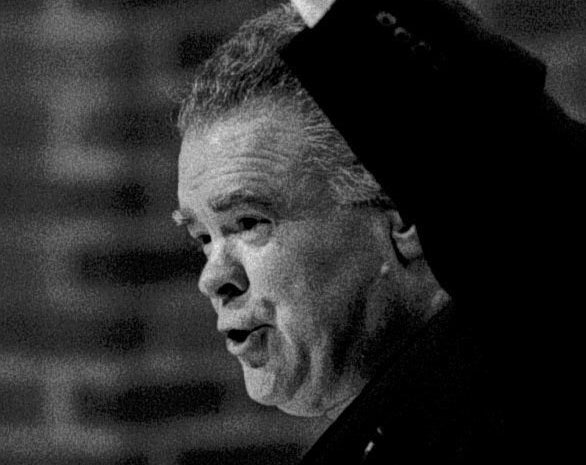 Leaders in the Southern Baptist Convention are seeking to clear the air as a prominent Baptist's past remarks about women, abuse, and divorce come newly under scrutiny.
Paige Patterson, president of Texas' Southwestern Baptist Theological Seminary and a major figure in America's largest Protestant denomination, admitted Thursday that his description of a teenage girl's body as "nice" in recently resurfaced footage of a 2014 sermon had "obviously been hurtful to women."
In his 2014 talk, Patterson appeared to condone the objectification of a 16-year-old girl's body. To illustrate how God "beautifully and artistically" created women, he recalled a time when he saw "a very attractive" 16-year-old walking by after he'd preached at an event.
On Thursday, Patterson apologized for his words.
"Please forgive the failure to be as thoughtful and careful in my extemporaneous expression as I should have been," the pastor wrote in his statement.
Patterson's apology did not directly address another remark he's made that has been causing controversy within Southern Baptist circles. He was captured on tape in 2000 advising physically abused wives to avoid divorce whenever possible and to "be submissive in every way." He's clarified since that he has counseled women to leave ― albeit not to divorce ― their abusive husbands.
In his apology, Patterson did not address the possibility of divorce as an option for women in abusive relationships. He did, however, explicitly condemn all forms of abuse.
"I utterly reject any form of abuse in demeaning or threatening talk, in physical blows, or in forced sexual acts," he wrote in his statement on Thursday. "There is no excuse for anyone to use intemperate language or to attempt to injure another person."
Patterson's earlier statements have caused some division within the denomination in recent weeks. Patterson is a prominent figure within the church. As a former president of the entire denomination, he's credited with leading it toward greater conservatism.
Some Southern Baptists are calling for Patterson to resign from his seminary position and withdraw from other duties, such as delivering the sermon at the denomination's annual meeting in Dallas this June. A petition condemning Patterson's "damaging, sinful" comments has gathered over 3,000 signatures, mostly from evangelical women.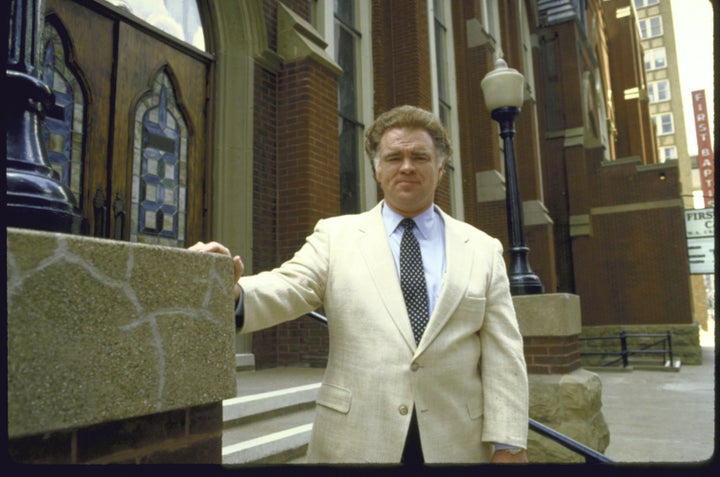 Samuel Schmidt, a pastor from Kentucky and a graduate of Southwestern Baptist Theological Seminary, has organized a petition to defend Patterson.
Amid the tension, Steve Gaines, current president of the Southern Baptist Convention, released a statement on Friday about Patterson. Gaines said he disagreed with the advice Patterson gave abused women (although he also did not address the possibility of divorce). Gaines also said he felt Patterson's remarks about the teenage girl's body were "improper."
He asked for forgiveness from women who have been hurt by Patterson's comments and called on all Southern Baptists to pray for the church. He encouraged them to speak "positively and constructively" about the issue online.
"Every word we speak, in private or public conversation, even on social media, should be Christlike and filled with grace," Gaines wrote in his statement. "Far better to be wronged than to participate in an ungodly exchange of words before a lost world that is listening and watching."
Karen Swallow Prior, a professor of English at the evangelical Christian Liberty University, was one of the Southern Baptist women who signed the petition denouncing Patterson's past remarks. She told HuffPost that Patterson's apology appeared to be a step in the right direction. However, she said, repentance is shown "not through words, but through actions."
Prior said she is waiting to see whether Patterson's seminary will take a stand on the issue. The seminary's board of trustees is scheduled to meet on May 22 in light of recent events.
"This situation is not just about one man. The power of this one man depends upon the support of many men," Prior wrote in an email. "The leaders of the Southern Baptist Convention are at a crossroads. The way they deal with this situation going forward will proclaim to the church and the world how they think women should be treated."
Support HuffPost
The Stakes Have Never Been Higher
Related
Before You Go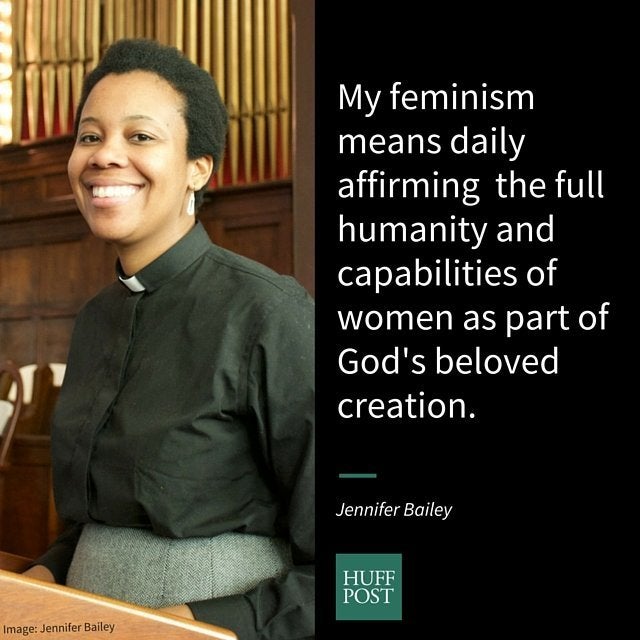 Christian Women On Feminism
Popular in the Community