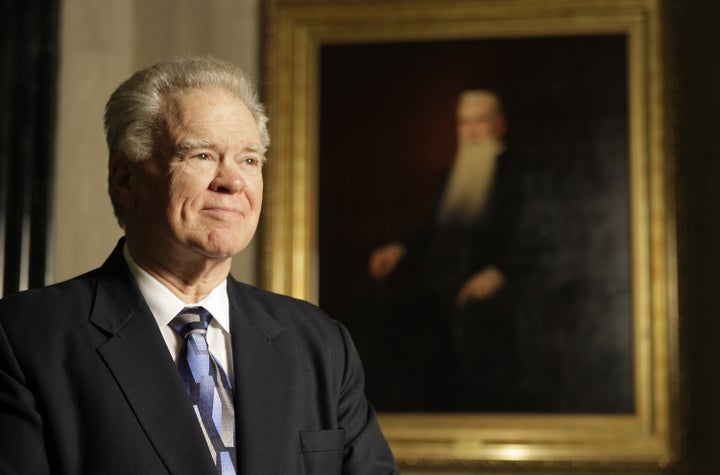 Southwestern Baptist Theological Seminary in Texas announced Wednesday that Paige Patterson's termination is "effective immediately" and that the seminary's former president will be stripped of all the benefits provided by the board of trustees earlier this month.
After a May 23 meeting, the board had released a statement thanking Patterson for his service to the Southern Baptist Convention and granting him the title of president emeritus, ongoing compensation and an invitation to live on campus as a "theologian-in-residence." Those benefits were retracted on Wednesday by unanimous decision of the board's executive committee.
Southwestern Baptist Theological Seminary said it had been presented with "new information" about how Patterson handled an allegation of sexual abuse against a student while he was president of another seminary.
The board's latest statement did not reveal details about that new information. A seminary spokesperson declined to provide further comment to HuffPost.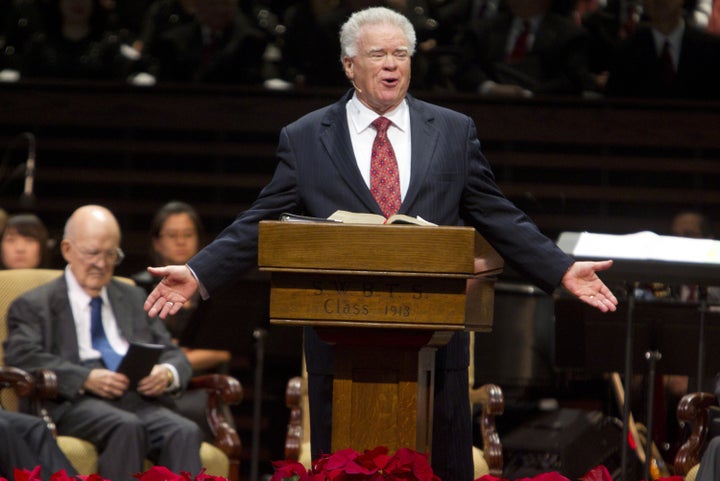 Patterson had been under fire since late April after the resurfacing of audio clips and videos stretching back to 2000 that highlighted some of his beliefs about women, abuse and divorce. He was caught on tape in 2000 advising physically abused wives to avoid divorce whenever possible. Earlier in May, he issued statements noting that he has counseled women to leave ― albeit not divorce ― abusive partners.
Last week, The Washington Post published the allegations of a woman who said she was raped while a student at Southeastern Baptist Theological Seminary in North Carolina in 2003. The woman said that when she reported the incident to the seminary, Patterson, who was the president at the time, encouraged her not to go to the police and instead forgive the alleged rapist.
On Monday, Megan Lively, a public relations professional in North Carolina, identified herself as the accuser on Twitter. Lively, who declined to comment to HuffPost, tweeted that she and her husband have forgiven Patterson.
The current president of Southeastern Baptist Theological Seminary, Danny Akin, told The Washington Post that he believes Lively was "badly counseled" and that the school's policy now is to report sexual assault to police.
Patterson was once a towering figure in the Southern Baptist Convention, the largest Protestant denomination in the U.S. He served as president of the convention for two terms, from 1998 to 2000. He's credited with helping to steer the denomination toward greater conservatism. Before moving to Southwestern Baptist Theological Seminary in 2003, he was president of Southeastern Baptist Theological Seminary for 11 years and president of Dallas' Criswell College for nearly 18 years.
After his remarks about divorce and abuse resurfaced in April, thousands of Southern Baptist women signed a petition calling for "decisive action" in response to his "damaging, sinful" comments. On Thursday, many Southern Baptists chimed in on Twitter to reflect on his termination.
Beth Moore, a prominent evangelist who was raised Southern Baptist, wrote in a blog that she fully supports Patterson's removal, "but without pleasure or personal satisfaction."
"I only have sorrow for the excruciating pain the Patterson family is surely enduring. They will be in my prayers for a long time," Moore wrote. "So will those who have suffered the double heap of pain in having been hurt then unheard, particularly by those who were in positions to be protectors."
She added that she hoped Patterson would take time to reflect on his mistakes before working to create a healthier church culture.
"What full redemption that would be," she wrote.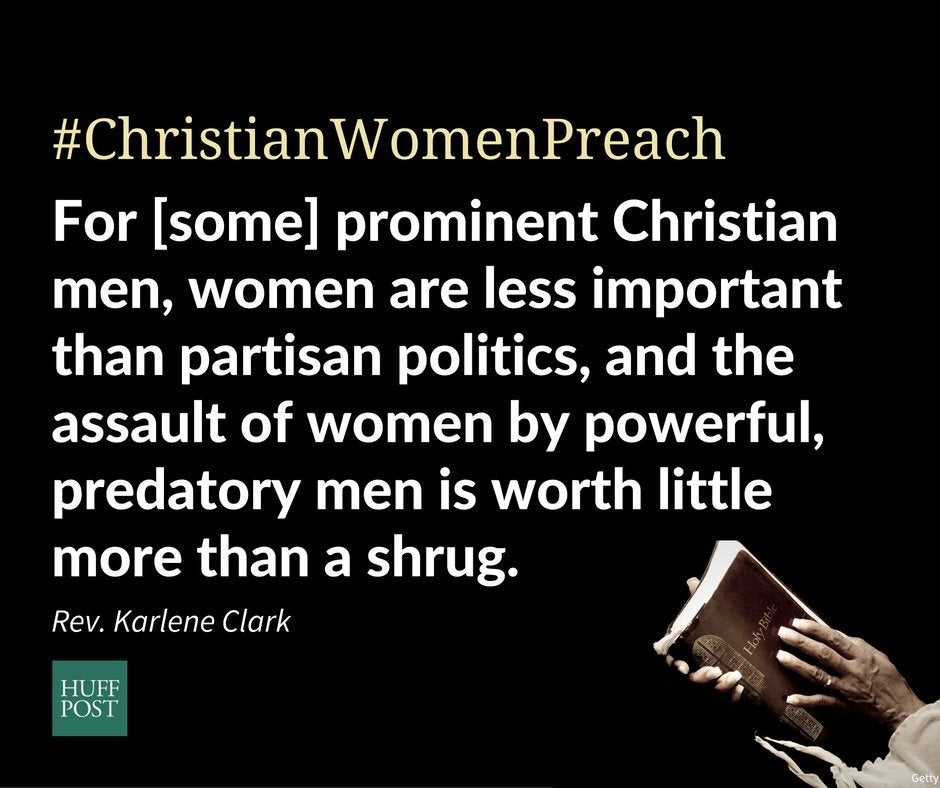 Christian Women Preach
Popular in the Community