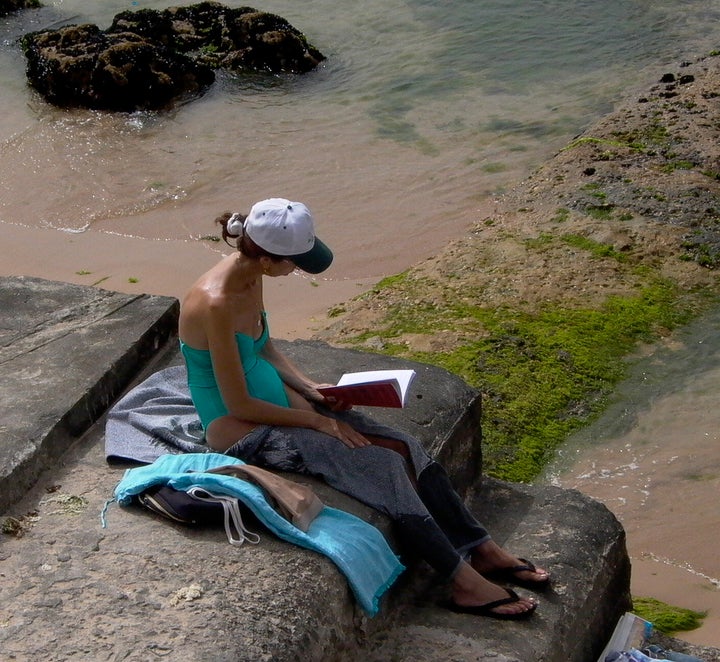 Summer has me thinking of tea-sipping days under the shade of a blooming, pink-cotton-puffed mimosa, and the plethora of Southern literature that I treat myself to. Don't get me wrong, I'm eclectic about my reads, diving into anything, whether it be the classics, memoirs, mysteries, thrillers, dystopian and more. But there is something succulent about the halcyon days of the season that has me craving good Southern fiction. Early into the season, I devoured Ann Hite's haunting tale Ghost On Black Mountain, Sarah Addison Allen's charming The Peach Keeper and Charles Frazier's memorable Nightwoods.
Lately I've noticed a resurgence of Southern fiction. Maybe Kathryn Stockett's The Help facilitated the growth. I have friends from the Pacific Northeast to New York looking for good Southern literature recommendations.
Hope Dellon, Executive Editor for St. Martin's Press told me: "When I read novels, I'm always looking for a particularly vivid sense of place and time, especially when the story focuses on personal relationships in a world on the verge of change. Does this happen more in Southern fiction? Possibly. Certainly I was drawn to all of these things in Nancy Jensen's debut novel, the #1 Indie Next pick, The Sisters, which is largely set in Kentucky. And it helps immeasurably that the literary culture of the South continues to be alive and well, with book festivals and a deeply engaged community of booksellers and readers."
When I asked Beth Hoffman, the New York Times bestselling author of Saving Cee Cee Honeycutt about the surge of interest in Southern novels, she said: "Whether it's a tale born in a steamy mangrove swamp of Louisiana or within a filigreed mansion of Charleston, stories set in the American South will always be popular. With their indisputable charm, rich but troubled history, and strong family ties, Southerners have set a fine table where writers can (and will) endlessly feast."
And that 'endless feast' had me as a writer looking no further than my own backyard, Kentucky, to cut my teeth on a piece of Young Adult Southern fiction. Then I submitted my manuscript, Liar's Bench to the Amazon Breakthrough Novel Awards, which earned the work a semifinalist spot, and a stellar Publishers Weekly review. I was surprised and not prepared for the warm welcome my Southern fiction manuscript received. Liar's Bench gives a poignant, edgy snapshot of the South captured in prose, for which I hope to find a publishing home.
For many, Southern literature has always been a bit like coming home, and through reading, we're able to explore colorful relationships within the Kentucky hollers and hills, chase fireflies across North Carolina coves, nibble creamy pralines on a cobbled street in Savannah, snoop around antebellum mansions, and dip our toes into mysterious bayous. "Summer" and "Southern" are the ties that bind the fearlessness and fragility of the South's literary mannerisms and mores.
For Southern writer Ann Hite, author of the popular Ghost On Black Mountain, it's about: "Southern Fiction's finest voices that were born on front porches, at family gatherings, and in the conversations overheard at old fashion church homecomings. Storytelling is a requirement of being born in the South. It's in our blood. The hardscrabble honesty revealed in the pages of these books keep readers yearning for more."
So if you find yourself yearning for more, here are some stellar Southern reads that have plenty of buzz and bite.
The Dry Grass of August, Anna Jean Mayhew
The Peach Keeper, Sarah Addison Allen
The River Witch, Kimberly Brock
Nightwoods, Charles Frazier
Bloodroot, Amy Greene
Heart's Chalice, Thomma Lyn Grindstaff
The Kitchen House, Kathleen Grissom
Ghost On Black Mountain, Ann Hite
Saving Cee Cee Honeycutt, Beth Hoffman
A Grown Up Kind of Pretty, Joshilyn Jackson
The Sisters, Nancy Jensen
Silver Sparrow, Tayari Jones
The Reason Is You, Sharla Lovelace
The Cove, Ron Rash
Related
Popular in the Community