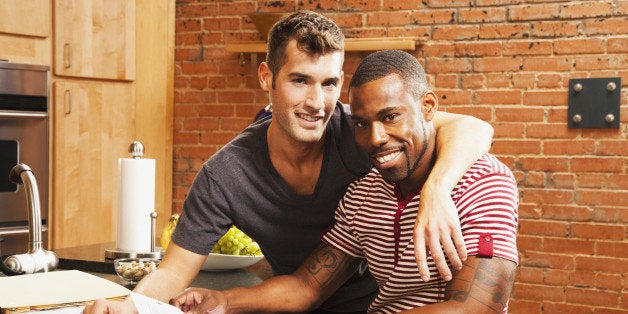 A distinct odor of cigarette smoke fills the air as I enter a small gay bar hidden in one of the less desirable neighborhoods of Jackson, Mississippi. Smoking was banned in Mississippi bars a few years ago, but the scent still lingers like a stain that can never quite come out.
It's another night with the same friendly crowd, give or take a few faces. The jukebox plays another Dolly Parton song as a pair of acquaintances is deep into their fifth game of pool. It's just one of those low-key local bars where you go to enjoy a drink with friends, but the clientele is all gay men. The drama and decadence of the gay nightlife scene are lost on this crowd.
But then I notice the all-too-familiar hums of gossip coming from the corner. Their whispers and stares fail to attain a level of subtlety. It's a feeling burned into my brain after growing up in the Bible-bound closet of a Southern red state. And although it's not uncommon for gay guys to judge each other, this time is different. Their gossip is aimed at the interracial couple who just walked through the door.
Racism is a hot-button issue that is widely frowned upon, even in the Deep South. But the social codes in this area still hold a veiled standard of "separate but equal." When I was growing up, the churches I attended were prominently white. In high school we were not allowed to print photos of interracial couples in the school paper's Valentine's Day issue because the school wanted to avoid controversy.
Although it's not a general rule, there is a large stigma around interracial dating in the South. Aversion to interracial dating is usually justified as any other preference, like dating blondes instead of brunettes. But even as third-party observers, some look at these couples and think of it as degrading. This mindset has been a common trend in the South for generations.
For many people, Michael Sam's moment of celebration was seen as offensive for the fact that two gay men would kiss on television. A select few from the very community that should have celebrated this moment only saw the scandal of a black man kissing a white man. It's disappointing when those pushing for something so progressive as gay rights in the South cannot overcome a stigma as old as Mississippi itself.
A topic of recent buzz is that of Gov. Phil Bryant's signature to Senate Bill 2681, a bill that has been referred to by some as the "Religious Freedom Restoration Act," and by others as the "License to Discriminate Bill." As someone who passed high-school American history, I can't help but recall some similarities between this bill and the state's tarnished past. Some of the shops that are still in business today once placed signs in the window that read "No Coloreds Allowed." Before that, people used religion to justify slavery. The struggles of gay people often seem to share some commonalities with those of black people, so how do we justify this social barrier?
Living in a state where a majority of the population does not accept us can condition us to not accept ourselves. This self-shame prevents some of us from accepting other minorities as well, conforming to a mindset of homophobic self-loathing that likely perpetuates the stigma around interracial dating. It's as though the almighty Mississippi governs our very moral compass.
It's the same state whose moral compass condemns premarital sex but has managed to hold the highest rate of teen pregnancy. It's the same state whose moral compass told me when I was 7 years old that white people were not supposed to date black people and men were supposed to be with women. This logic didn't halt my attraction to the black boy down the street.
People justify their racial bias by citing scientific and statistical "facts" that black people are just more violent. No matter how many different versions I have heard of this claim, I have never seen a reliable source back up the information. But I presume it comes from the same source that insists that gay people are more likely to molest children.
Ironically, the most violent guy I've dated was a young white man from old Southern money. The last words he spoke to me were some veiled threat when we ran into each other in the French Quarter. It's not so much a coincidence that he was also a belligerent racist. I blame this lapse of judgment on my inevitable bad-boy weakness phase, which was apparently also my ignorant-asshole weakness phase. Last I heard he's back in prison.
The little black boy down the street grew into a respectable middle-school teacher. He came out of the closet a few years before I did, blazing the narrow trail of young Southern gay men. I can only imagine the duality of struggling as a gay black man in a place notorious for both racism and homophobia.
What appears as a calm place to enjoy a drink and some company, this bar on this secluded back street also seems like the perfect place to hide behind your shame. Like the smokey odor that hangs in the air, ignorance toward an entire community lingers. Regardless of political progression, social stigmas remain in the South like that stubborn stain.
Calling all HuffPost superfans!
Sign up for membership to become a founding member and help shape HuffPost's next chapter