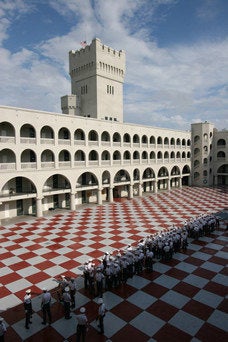 Interested in Southern politics? Tired of tacky comments about rednecks and superficial accounts of Dixie culture? Want to read some serious analysis of today's developments in this still peculiar but changing part of the country?
I have too many friends in this business to name a favorite Southern author or select any single "best book" on Southern politics and history. But I will suggest a top 10 list of recent, representative books and offer some advice for readers who want to explore the subject further.
Casual but curious readers might begin with Glenn Feldman, Reading Southern History (2001) and Robert P. Steed and Laurence W. Moreland, Writing Southern Politics (2006). Either of these books is a good start toward stature as a serious South-watcher.
Professional Southologists may want to consider attending the biennial Symposium on Southern Politics at The Citadel in South Carolina. Dozens of Southern specialists gather in Charleston every other year for two days of outstanding panels and related activities; we met last month and will convene again in 2014.
If you want to really dig into the literature on Southern politics and history, here are a few points to consider as you stock your bookshelf.
First, there are lots of intriguing literary gems (and some pure trash) of regional pertinence out there in bookland. You will have to weed through countless publications about Southern food, literature, music, romance, football, ghosts, and other niches of regional culture. Of course, redneck rants and raves will never end. Nor will screeds (pro and con) on Dixie and the "Lost Cause."
Second, there is no shortage of significant analysis from interesting authors, with varying backgrounds, specialized perspectives, and loads of information about Southern political history. The most polished and reliable writers are professional scholars; but political practitioners can provide personal insights and colorful anecdotes lacking in the academic literature.
Third, and expectedly, you'll find that political scientists and historians differ in what and how they write. The former generally emphasize behavioral analysis of voting patterns, partisan change, and public policy outcomes in the contemporary South; the latter like to focus on documentary analysis related to heroic dramas of the past, like the civil war of the 1860s and the civil rights movement of the 1950s-60s.
Finally, most books about Southern politics/history are written by white authors; and you may sense a difference between how white authors and black authors deal with their subject. In my opinion, white scholars seem to approach their work with dispassionate, academic interest in broad regional developments. African American scholars, on the other hand, tend to be more engaged in racial issues; and they view racism as a continuing national evil rather than a regional and historical curiosity.
Here are my top 10 recommendations for recent books representative of solid analysis and/or interesting new perspectives about Southern political history. There are many other excellent books -- and I apologize for not being able to include them -- but I have to limit myself for this post. So, here's my top 10, listed by author.
Earl Black and Merle Black, Divided America (2008). A bold venture for these eminent Southern scholars, who focus on the South as a continuing force in regionally-diverging America.
David Brown and Clive Webb, Race in the American South (2007). A fully-researched and perceptive Southern history from the view of British scholars.
Charles Bullock and Mark Rozell, The New Politics of the Old South (2010). A comprehensive and popular college textbook about the South.
Seth C. McKee, Republican Ascendancy in Southern U.S. House Elections (2009). Sound analysis of partisan realignment in Southern congressional elections.
Charles E. Menifield and Stephen D. Shaffer, Politics in the New South (2006). An empirical analysis of how state legislatures have changed (and have not changed) in the modern South.

Byron E. Shafer and Richard Johnston, The End of Southern Exceptionalism (2006). Documented argument that the South is no longer a distinctly-different subculture of the American nation.
Jason Sokol, There Goes My Everything (2006). Unusual focus on how ordinary white Southerners dealt with the collapse of the segregated South.
J. David Woodard, The New Southern Politics (2008). Broad and interesting discussion of contemporary developments in Southern political history.
I will also be immodest enough to suggest my own recent publications from NewSouth Books: The South's New Racial Politics (2009), and Stealth Reconstruction (2010), the latter co-authored with Dr. Artemesia Stanberry. New Racial Politics tells how today's black and white leaders have learned to live together in a half-way house of racialized politics (based mainly on my own political experience and academic background); Stealth Reconstruction explains how some white and black leaders pushed their region forward from the civil rights movement to a new society through quiet, practical, biracial politics (based on our personal experiences, candid interviews, and extensive research of the literature).
These few selections should give interested citizens a good background for sophisticated discussions about the South. Perhaps, too, if our media folks and political pundits will read the books listed here, they'll have something worthwhile to talk about -- other than rednecks and Dixie -- when covering Southern politics.
Disclosure: I've never made a penny off my books -- but I hope some day to realize a royalty payment from Stealth Reconstruction and The South's New Racial Politics.

Popular in the Community