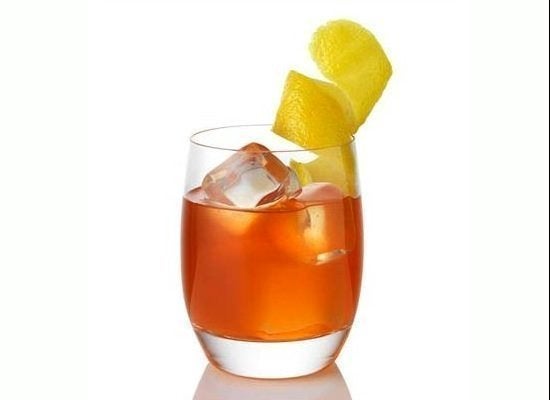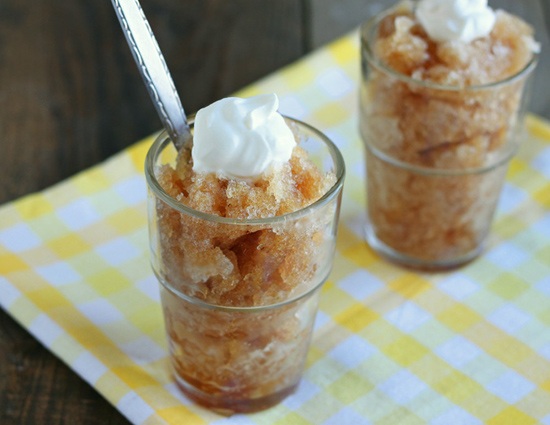 Ahh, sweet tea. It might just be the only thing you know about the South. Well, maybe you've heard we make great fried chicken, biscuits and gravy, and you might even be smart enough to know what CFS is. But sweet tea is the real thing for which we're famous. It's the house wine of the South. We go through gallons of it year 'round.
When a tall glass of iced tea won't cool you off, stick it in the freezer. Top it with lemon cream and you've got a winner for these hot summer days.
Southern Sweet Tea Granita
Serves two
2 cups water
1/3 cup + 1/2 teaspoon sugar
2 regular-sized black tea bags
1/4 cup heavy whipping cream
1/4 teaspoon lemon zest
1. In a small saucepan or microwave, heat 1 cup of the water to a brisk simmer. Turn off the heat, add the tea bags, then cover and steep for 10 minutes. Meanwhile, whisk 1/3 cup of the sugar vigorously into the remaining 1 cup of cool water. (Preventing the sugar from coming in contact with super-hot water keeps your tea from having a bitter taste.) Once 10 minutes have elapsed, remove the tea bags (squeeze them gently), then pour the mixture over the sugar-water mixture, stirring to combine. Pour the tea into a shallow pan (I used an 8×8 square baking dish), and place it in the freezer. Freeze for an hour, then scrape the entire mixture with a fork to break up the ice crystals. Return to the freezer for another hour or two, or until it freezes almost solid.
2. Meanwhile, beat together the heavy cream, the remaining 1/2 teaspoon sugar and lemon zest.
3. To serve the granita, scrape it again with a fork into serving dishes and top it with the whipped cream.
Photo and recipe by Christina George
Popular in the Community