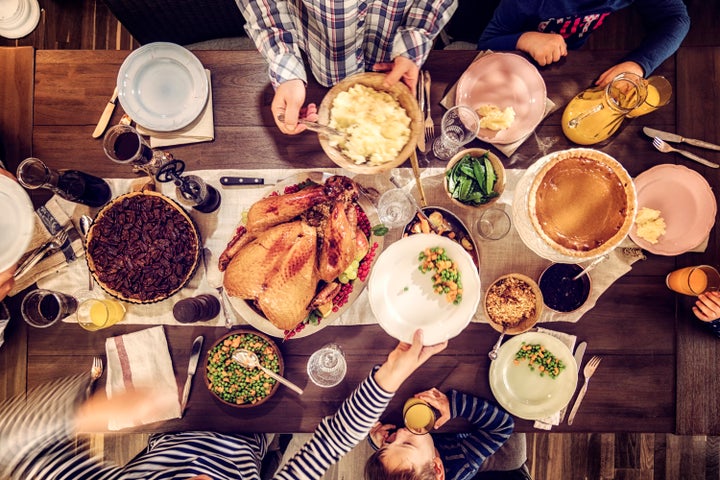 Every family has its own Thanksgiving traditions, including special dishes, table decor and group activities.
Many of these traditions can vary by region ― and even by state. Growing up in the South, I experienced some special customs and food items that I've since learned are not necessarily the norm in other parts of the country.
In honor of the food-centric holiday, I looked back at my Southern traditions to identify some key elements. Although this list is by no means comprehensive, and certain items can apply in other regions, it is unmistakably Southern. Without further ado, here are 10 features of a Southern Thanksgiving.
Dressing, Not Stuffing
That delicious starchy dish you eat with your turkey? In the South, people tend to call it dressing instead of stuffing ― even if it was prepared inside the bird.
Speaking Of Dressing...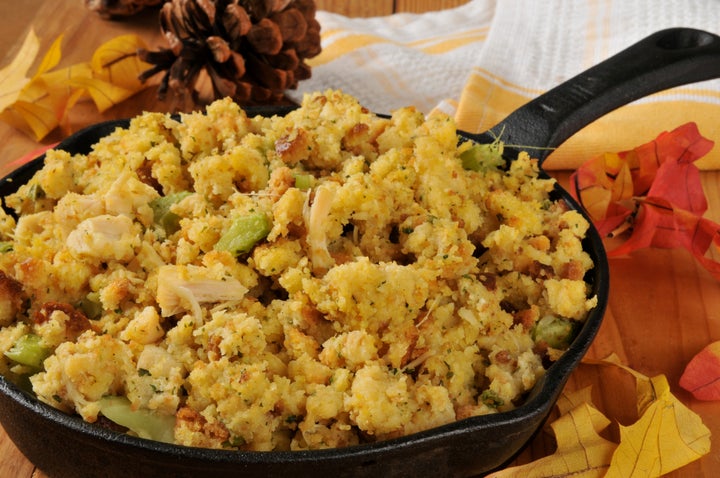 So. Many. Casseroles.
Much like the Midwest, the South is a casserole lover's wonderland, as many recipes are passed down for generations. Green bean casserole is certainly a Southern Thanksgiving staple. Thanksgiving potlucks are often filled with a variety of other casserole dishes ― from corn to potato to squash.
Special Sides
In addition to the traditional cranberries and mashed potatoes, Southerners often serve up some regional favorites, like deviled eggs, mac and cheese, corn pudding, pimento cheese spread, and even Cajun dishes like gumbo.
Pecan Pie, Please
Of course pumpkin and apple are classic Thanksgiving pies, but pecan pie is also a standard fixture in Southern households. Sweet potato pie has Southern roots as well.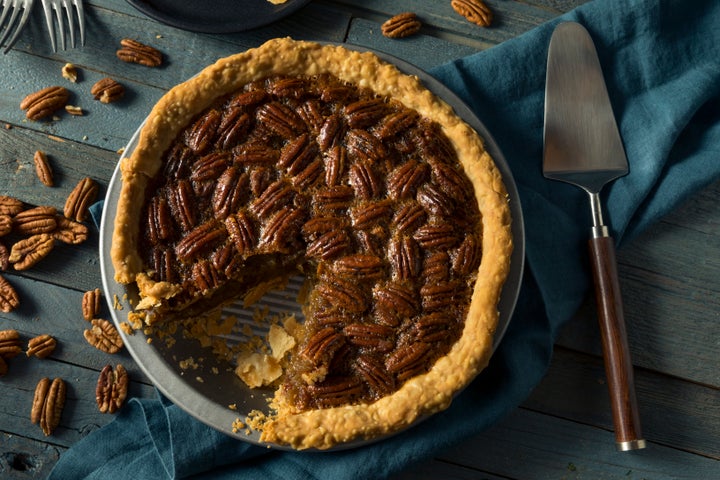 Unusual Preparations
The South is considered the source of some of the quirkiest Thanksgiving food ideas, like deep-fried turkey, and of course, the turducken (chicken stuffed into a duck, stuffed into a turkey). Some people like to adapt beer can chicken ― also believed to be a Southern invention ― into beer can turkey. Others opt for a traditional country ham in addition to or in place of turkey.
Not Your Ordinary Salad
The "salads" many folks in the South grew up eating don't look like what you'd picture when you hear that word. Congealed salad is an old classic that harkens back 50 years (and it still appears on some Thanksgiving tables in the South and Midwest). The Coca-Cola salad ― a congealed salad made with Jell-O and soda ― is a particularly retro variety. And there's also good old ambrosia salad, that creamy fruit and marshmallow dish that feels more like a dessert.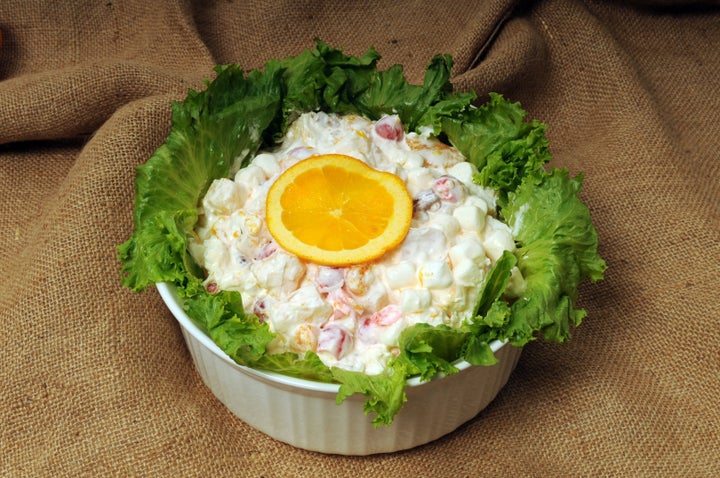 What Time Is Dinner?
Many football-loving Southern families opt to eat their Thanksgiving meals in the late afternoon, to be finished before the big games. This year, the Dallas Cowboys take on the Los Angeles Chargers at 4:30 p.m. Ole Miss plays Mississippi State at 7:30 p.m.
All The Bacon
Many Southern takes on Thanksgiving dishes feature a much-loved ingredient: bacon. After all, you can put bacon bits in dressings, casseroles and even veggie sides like collard greens.
Mind Your Own Biscuits
Many Southerners skip the dinner rolls and serve biscuits instead. Buttermilk biscuits and pimento cheese biscuits are especially Southern. And these delicious, flaky pieces of joy go well with gravy or jams.
Related