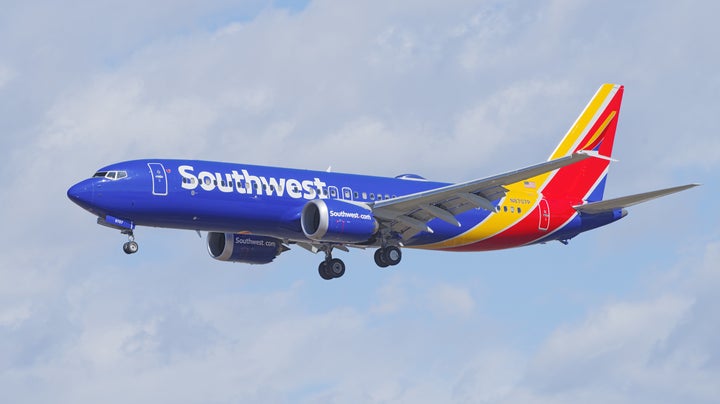 A Southwest Airlines flight headed to Newark, New Jersey, was forced to divert on Wednesday due to a cracked passenger window. 
The crew of Southwest Flight 957, which was originally scheduled to fly from Chicago to Newark, made the decision to land the plane in Cleveland "for maintenance review of one of the multiple layers of a window pane," an airlines spokesperson told HuffPost.
The Boeing 737 maintained pressurization during the flight and the pilot did not request an emergency landing, the spokesperson said. After it landed "uneventfully" in Cleveland, the aircraft was taken out of service "for maintenance review," the spokesperson said.
There were no reported injuries. Southwest employees in Cleveland were working with the flight's 76 passengers on Wednesday afternoon to get them booked on new flights.
It was not immediately clear whether the crack occurred before or during the flight. The aircraft would undergo inspection to determine exactly what happened, the spokesperson said.
The Federal Aviation Administration announced that it would be investigating.
Photos allegedly taken inside the plane and shared on social media appeared to show a large crack in one of the windows.
Last month, a woman was killed after an engine explosion caused a window to break and depressurize a Southwest plane. The April 17 flight, originally headed to Dallas, made an emergency landing in Philadelphia. Passenger Jennifer Riordan was reportedly sucked toward the broken window and later died from her injuries.
Calling all HuffPost superfans!
Sign up for membership to become a founding member and help shape HuffPost's next chapter