Grant Morse flew from Buffalo to Fort Lauderdale on Saturday with his husband, their three children and the children's grandmother. But when the group stepped up for "family boarding," they were denied, Morse told HuffPost.
A Southwest gate agent told them their entire group couldn't board, though Morse said the agent was initially vague about the reason.
"We approached the... 'family boarding area' as we have done many times," Morse told HuffPost. "The boarding agent assertively approached and said, 'This is family boarding.' My husband responded, 'We know, we are a family.' She said, 'Not all can go. This is family boarding.'"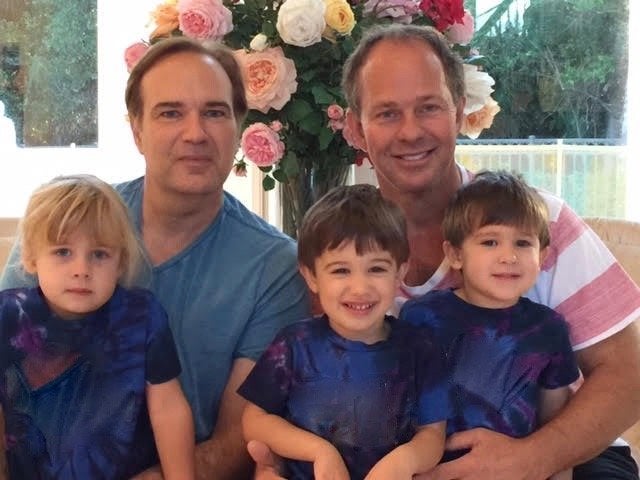 Morse said after his family was turned away, a mom, dad and toddler were then allowed to board together as a family.
A spokesperson for Southwest told HuffPost Morse's family was declined because his husband's mother attempted to board with them. She is 83, Morse said, and requires assistance.
Southwest rules allow one adult to board with children, "but typically our employees allow both parents to board," the spokesperson said. The airline denied in a statement that discrimination was a factor:
Our Operations Agent informed two parents that another member of their group was ineligible to board under Family Boarding and asked that she board in her assigned boarding group. This conversation in the boarding area had nothing to do with discrimination, we welcomed both parents to board the aircraft with their children. The parents expressed disappointment that the Family Boarding policy was not applicable to another member of their group. The two parents did not agree with our policy, and our Flight Crew worked to save seats together on the aircraft for the family as the conversation continued in the gate area.
Morse claims Southwest did not bend their parental rule and said that in the end, only one of the men was permitted to board with the children. One parent sat with two children in one row, while the other sat with one child in another row and Morse's mother-in-law sat alone in an exit row, he said.
Through it all, he said, gate agents did not explain the reason for the shuffle.
"Never once did they say, 'You two fathers and you three kids can board, and grandma has to wait over there,'" Morse said. "I feel all they're doing is trying to cover up discrimination right now."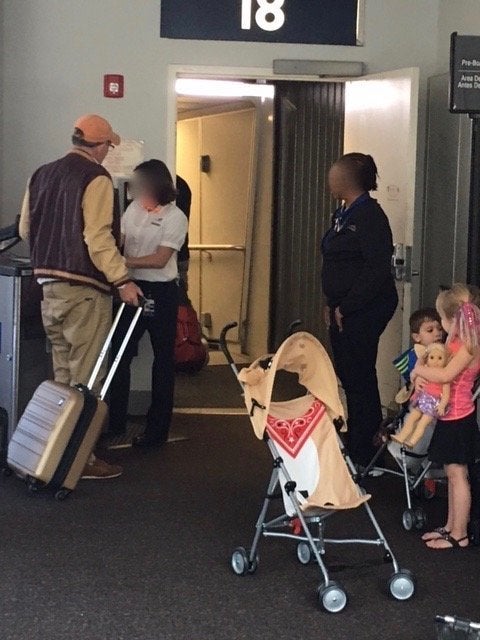 Morse says he's considering suing Southwest, though he'd give away any damages.
"If an attorney tells me there's a case, as of today I'll probably move forward with it," he said. "But I'll make it clear that any proceeds will be donated to a charity to educate companies about prejudice. There's no doubt in my mind this [incident] is discrimination."
Morse says he hasn't heard from Southwest. He wrote to the Department of Transportation, who responded saying they've told Southwest to contact Morse and copy the DOT on its response.
This article has been updated to include Morse's complaint to the FDOT.
Related
Before You Go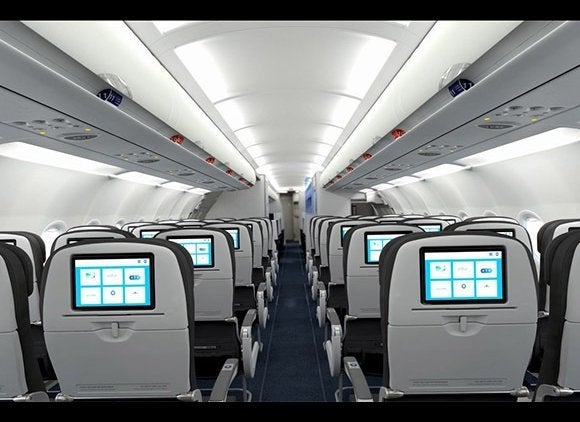 The 10 Best Coach-Class Airlines in the World