Some Los Angeles residents may remember the Art Deco splendor of the old Bullocks Wilshire store. It was one of the first shopping stores to open in the suburbs and features a parking lot for its patrons cars. Wealthy Los Angeles residents shopped there as well as movie stars. Stars like Marlene Dietrich, Judy Garland, Mae West and Doris Day all shopped at the renowned department store. Sadly, the store shuttered its doors in 1993 after the Los Angeles riots and the recession of the 1980s. For a while, the fate of the historic building was unsure. Once the most fashionable place in Los Angeles, the building sat gathering dust until it was acquired by the Southwestern School of Law. The Law School has done an amazing job restoring the building to its former glory, while making it fully functional as a law library with a state of the art Moot Court Room facility. However, every summer the school reopens Bullocks Wilshire for a wonderful tour, which also offers attendees the chance to chose to have lunch or high tea in the legendary Tea Room where stars like John Wayne stopped in and models in the latest fashions floated between the tables of ladies who lunched. This year, the tour will take place on July 30th. General reservations for the tour will open on July 6th.
I took the tour last year, and enjoyed seeing everything from the old perfume cases, to the Irene salon, to the mural over the entry from the parking lot and of course, the Chanel room. I'm sure I could have been a better law student if I had the chance to study in the Bullocks Wilshire building. Contracts law might have been just a little more exciting studying in the place where Marion Davies and William Randolph Hearst once bought their saddles and sporting goods. Perhaps the spirit of Ms. Davis could've helped me study interesting reads like the Laredo Hides Co., Inc. v. H & H Meat Products Co., Inc. case. My tour guide, Carole Weiner, Associate Director of the Leigh H. Taylor Law Library, was a wonderful host. Ms. Weiner regaled us with entertaining stories of Judy Garland shopping and sipping martinis in the dressing rooms, and Bullocks special couture designer Irene Lentz selecting her client's accessories after selling them one of her souffle creations.
If you didn't have the opportunity to shop Bullocks Wilshire as a customer or haven't seen the building before, I highly recommend the "Summer Day at Bullocks Wilshire Tour" on July 30th. The tour offering a chance to dine in the Tea Room in its original splendor and hear the stories of the gilded age of shopping is not to be missed! Watch the slideshow to see more pictures from this beautiful building.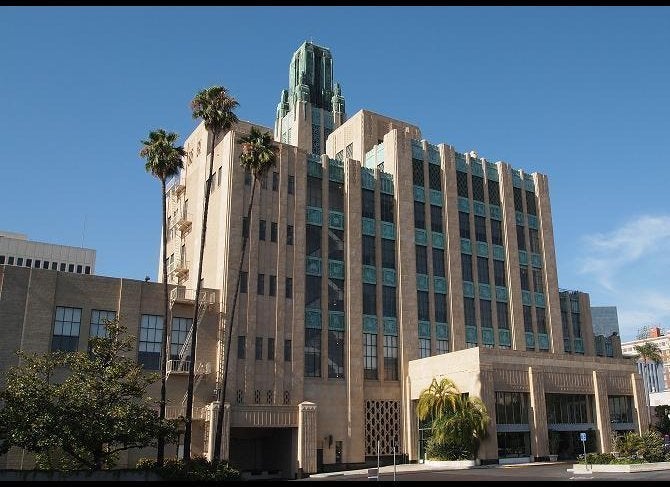 Photo Tour of Bullocks Wilshire
Related
Popular in the Community