Panamanian authorities have found two Soviet-era MiG-21 fighter jets aboard a North Korea-flagged ship seized this month as it tried to pass through the Panama Canal after departing from Cuba.
The supersonic jets were found alongside missile and other weapons parts concealed in a shipment of sugar, in what could constitute a violation of tough UN sanctions on Pyongyang.
Cuba has claimed the shipment, intercepted earlier this month, consists of "obsolete" weapons it was sending to North Korea to be refurbished and returned.
UN sanctions experts plan to travel to Panama to inspect the shipment on August 5.
Panama's President Ricardo Martinelli said the two jets, anti-aircraft missile batteries and other parts have been found on board.
"Apparently these aircraft were in use because they had fuel," he said during a visit to the port of Manzanillo, where the boat is being unloaded.
The 35-man crew of the North Korea-flagged Chong Chon Gang have been detained and could face arms trafficking charges.
The UN Security Council has imposed several rounds of sanctions on Pyongyang over its nuclear weapons program.
North Korea has insisted the shipment is entirely legitimate and demanded the release of the crew members.
Cuba is the only one-party communist state in the Americas and a rare ally of North Korea.
Copyright (2013) AFP. All rights reserved.
Related
Before You Go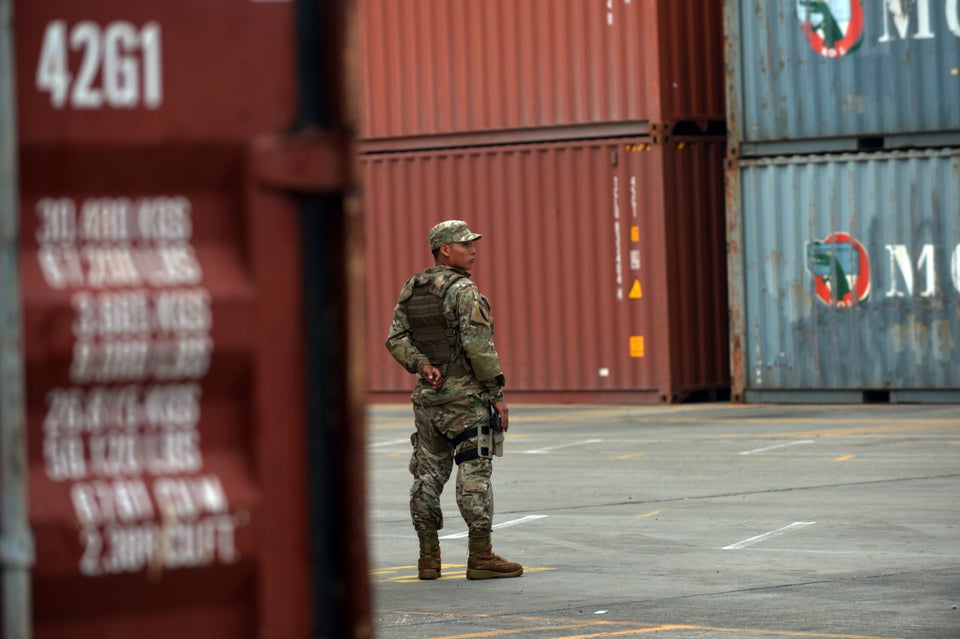 Panama Seizes North Korean Ship
Popular in the Community