 For nearly four years, credit rating agencies like Standard & Poor's have tried to use the First Amendment as a shield against angry investors who have demanded compensation for bad bets on the housing market.
The ratings agencies were wrong about the gold-plated grades they issued on mortgage bonds that later proved nearly worthless, the agencies have acknowledged. But those ratings were merely opinions, they have said, entitled to the same constitutional protection as any form of speech.
On Monday, multiple news outlets reported that the Department of Justice was preparing to bring a civil fraud lawsuit against S&P as early as this week. The lawsuit will focus on S&P's 2007 ratings of mortgage bonds, known as collateralized debt obligations, the company confirmed. As S&P confronts its potentially most serious legal challenge, legal experts said it must face a new reality: its free speech defense may not play well in court.
"This defense has largely been pushed to one side," said James Cox, a securities law professor at Duke University. "The argument is now viewed skeptically. Courts won't cut them much slack."
A lawsuit by the Justice Department would be the first action since the financial crisis against a ratings company by a law enforcement agency. It would follow several other high-profile mortgage fraud cases against other key players in the financial crisis, including Bank of America and Morgan Stanley.
For decades, S&P, like its chief ratings competitors -- Moody's and Fitch -- were quiet businesses that made a tidy profit examining financial products on behalf of clients like JPMorgan Chase and Morgan Stanley and rating those products for investors to gauge risk. Like the rest of Wall Street, the companies got caught up in the gold rush of the housing boom, and standards evaporated. S&P and the others graded pools of home loans with their highest AAA rating, even though the underlying mortgages were extremely risky, often made to people with no ability to repay the loans.
Investors, including public pension funds and foreign banks, lost hundreds of billions of dollars, and have since filed dozens of lawsuits against the agencies, claiming that the companies knew or should have known that the financial products they were examining were junk.
The essence of the companies' free speech defense, articulated by legendary First Amendment lawyer Floyd Abrams, is that ratings agencies merely offer opinions, and that those opinions are protected speech, the same as a newspaper editorial. "The major similarity here is that both the newspaper and S&P are offering opinions on matters that people can and do disagree about," Abrams said in a 2009 interview with The New York Times.
In at least three important cases brought by a private plaintiff against a rating agency, however, a federal judge has dismissed the free speech defense. The most notable of these lawsuits was brought Abu Dhabi Commercial Bank against S&P and Moody's, as well as the investment bank Morgan Stanley, which sold the mortgage bonds. The lawsuit claims that in building an investment called Cheyne SIV, the ratings agencies "falsely issued their highest ratings" on an investment that they never really analyzed.
Attorneys for the rating agencies raised the free speech defense. But Shira Shindlin, a federal judge in Manhattan, ruled in 2009 that ratings agency opinions were not "matters of public concern" deserving broad protection under the First Amendment because they were distributed to "a select group of investors" rather than the public at large.
That case is set to go before a jury in May.
In 2011, an Albuquerque, N.M., federal judge dismissed the free speech argument raised by lawyers for the ratings agencies because, in part, the private trusts that technically purchased the mortgage bonds were not "public figures," like publicly traded companies, entitled to more protections, he said.
"The court rejects the rating agency defendants' arguments that the First Amendment provides any protection to them under the facts of this case," Judge James Browning wrote.
Still, there is no indication that the companies are ready to abandon the free speech argument. S&P did not respond to a request for comment. Gabe Rottman, legislative counsel and policy advisor at the American Civil Liberties Union, said free speech applies to corporations, too.
"The First Amendment exists because it's not the government's right to decide when there is too much speech, regardless of who's speaking," Rottman said.
Before You Go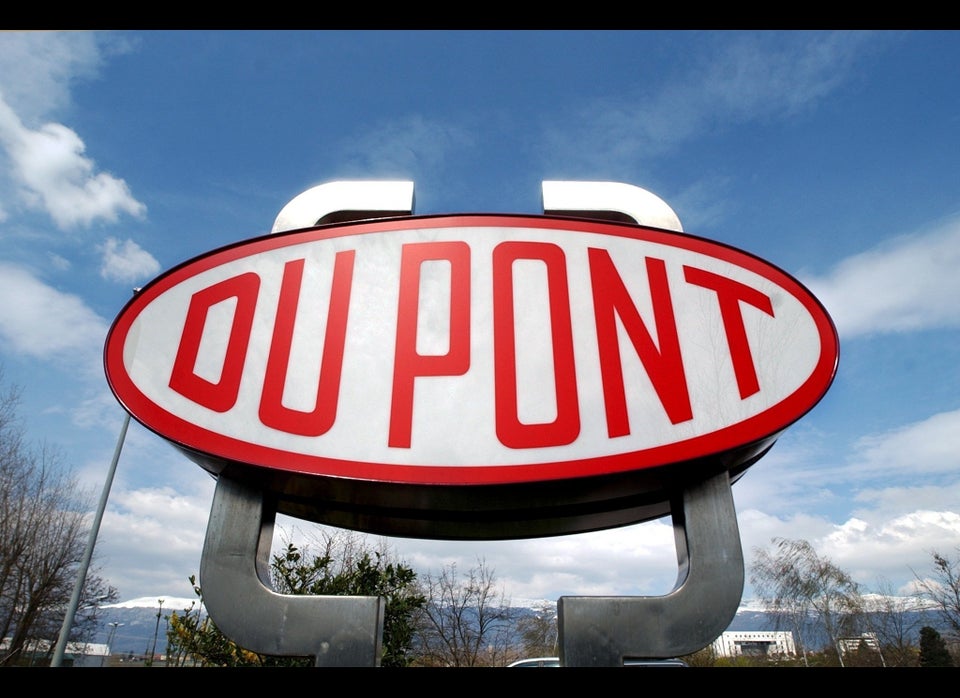 10 Tax Holiday Layoff Leaders
Popular in the Community