Whether you live in a studio apartment or a sprawling estate, here are some of our favorite space saving tips for every room (or nook) of your home.
When you first moved in, you had good intentions: You bought a filing cabinet, carefully folded your clothes into closets and bureaus, and vowed that your kitchen countertops would never be (too) cluttered. But before you knew it (or had even finished moving in), life happened: Opened letters and stray keys carved out homes in nooks, every book became a "coffee table book," and your bed became "storage space" for clothes. Have no fear -- our favorite space-saving solutions are here to rescue you:
In the kitchen, use wall and air space wherever you can. If you're able, hang pots and pans, keep herbs in hanging planters, and retire your knife block for a magnetic holder like this one from Peg and Awl, which will keep your knives out of the way but still within arms reach. Made from reclaimed chestnut and fitted with rare Earth magnets for strength, it'll even look good doing it. You'll be amazed at how much space you free up.
Even if it's just a row of hooks, create a weight-bearing place to hang things up right where you enter your home, so even filled bags have a home that's not on the couch or right beside it. Coats, throws, and umbrellas can also find a home here.
Use storage solutions that can do double duty: a single-level bookcase that doubles as a bench, a butcher block installed with shelves for appliance storage, a mirror that opens to reveal secret shelves, or Madelynn Furlong's copper pipes that come together as a hanging rack. They're as easy to make as they look: Just thread a thick cotton rope through pipes and fasten them overhead to a ceiling hook.
Bathroom shelves can get overrun with all the messy necessities of everyday life -- but function doesn't always have to mean sacrificing decor. Take some time to make your shelves beautiful by choosing objects that will house the things you use everyday -- a glass bowl to store makeup brushes, shelves for beautiful linens, or an ornate soap dish -- then alternate them with things like a vase of flowers or art.
If you don't use an item of furniture every day, you may not need it at all. Free up floor space and exercise your creativity by repurposing found items when you're in need of propping up some flowers or a side table to hold your glass of wine. Consider built-ins, like the benches above, which open to reveal hidden storage within them -- perfect for tucking away throw pillows or blankets when you don't need them.
Photo of copper rack by Madelynn Hackwith Furlong; photo of living room by Mark Weinberg; all others by James Ransom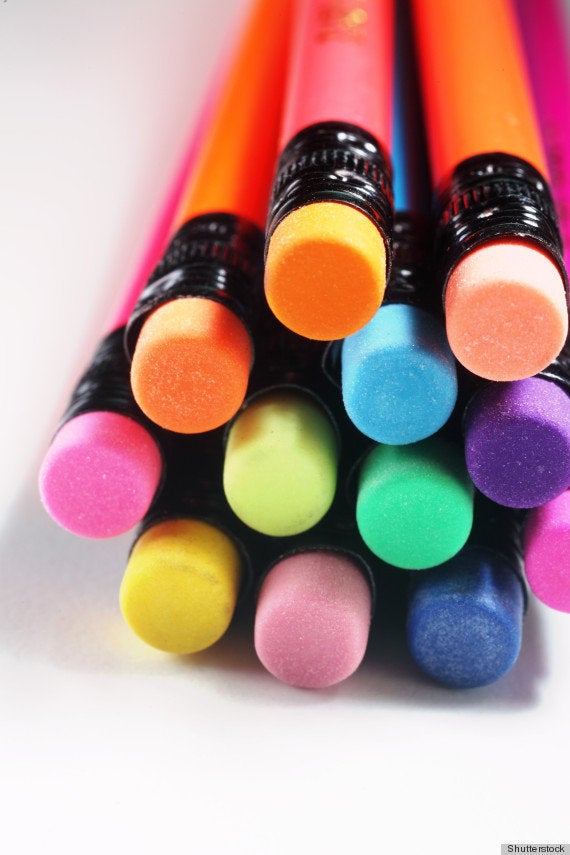 The Best Cleaning & Organizing Tips