Portions of the space shuttle Enterprise have been left exposed after superstorm Sandy ripped through the Northeast Monday. The shuttle is usually enclosed in the Space Shuttle Pavilion, a structure on the deck of the Intrepid Sea, Air & Space Museum.
On Tuesday, Twitter users sent photos of the exposed space shuttle, which sits atop the decommissioned aircraft carrier. The climate-controlled nylon bubble, which The New York Post reports is like the kind used to enclose indoor tennis courts, appears to have collapsed, revealing the space shuttle's nose and tail.
Phone calls and emails to representatives of the Intrepid were not immediately returned. It is unclear whether the pavilion was taken down prior to the storm.
UPDATE Oct. 30 -- Statement from Susan Marenoff-Zausner, President, Intrepid Sea, Air & Space Museum:
The rise in the Hudson River due to Hurricane Sandy caused flooding and damage to Pier 86. The pier was designed to withstand the 100 year storm. However, the unprecedented levels of water flooded the main electrical transformers and both of our backup generators. As a result, power issues caused the Space Shuttle Pavilion to deflate. We currently are assessing the situation. The safety of our employees is most important, and when our teams are able to safely work on site, we will begin to rebuild the areas of our complex that have been affected. We are eager to reopen our doors to the public, but as of now, the Museum will be closed until further notice. Please visit www.intrepidmuseum.org for updates. We appreciate your patience and support.
Related
Before You Go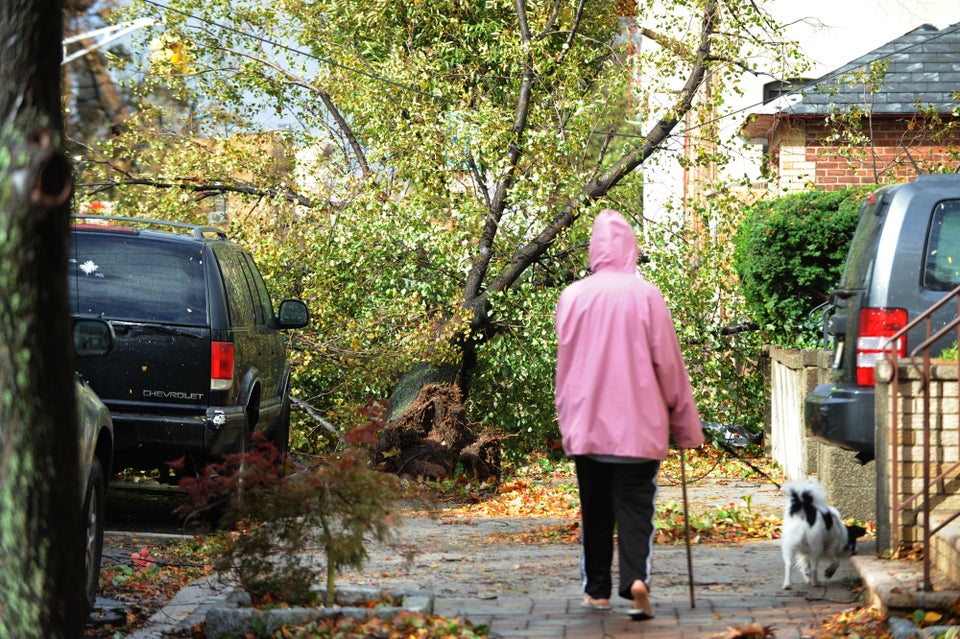 New York City Gets Hammered By Superstorm Sandy
Popular in the Community