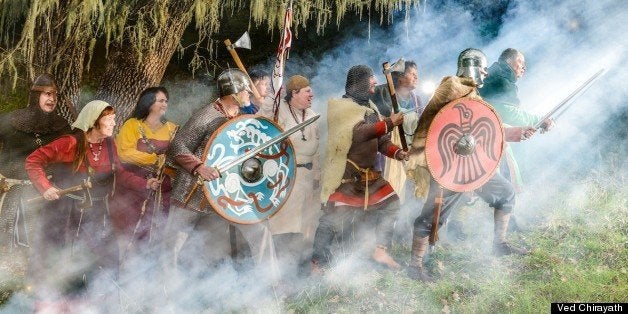 For Ved Chirayath, an aeronautics and astronautics graduate student and amateur fashion photographer, a photo project that involved NASA researchers dressed as Vikings was just a creative way to promote space science. "I started this project hoping maybe one day some kid will look at it and say, 'I want to work for NASA,' " says Chirayath, a student at Stanford University in Palo Alto, California, who also works nearby at NASA's Ames Research Center (ARC).
He never suspected that his fanciful image would put him in the crosshairs of a government waste investigation triggered by a senior U.S. senator.
Earlier this month, Senator Charles Grassley (R-IA), the Senate Judiciary Committee's top Republican, wrote to NASA chief Charles Bolden, asking him to investigate whether Chirayath's photos involved the possible misuse of ARC funds and staff time. An "interested observer" had brought the photos to Grassley's attention, Jill Gerber, the senator's communications manager, tells ScienceInsider. In his 10 July letter, Grassley raised concerns about NASA spending on "non-mission critical activities" and asked Bolden to help him "better understand the participation of NASA employees and resources in this for-profit photography exhibit."
Soon, agency investigators were asking questions—much to Chirayath's surprise. "They made contact with just about every person who took part in the shoot," he says. But there's no smoking gun, he adds. His effort was strictly not-for-profit and didn't involve ARC funds.
It all started in 2011, when Chirayath—a photo enthusiast whose subjects have included astronomical objects, marine and natural subjects, and nonprofit work he did in Kenya—was looking for ways to combine his love of fashion photography, laboratory-grade optical effects, and scientific topics. He applied for and won two Stanford University grants—totaling $4400—to create Physics in Vogue, an exhibition featuring 10 images that explore "profound contemporary physics discoveries."
Last year, Chirayath began working at ARC, where he helps develop small, compact research satellites known as "CubeSats." The technology, developed in part at Stanford, reminded him of Viking explorers who, from the eighth through 11th centuries, "travelled farther and saw more in much smaller ships than had been used before their time." That connection inspired his Space Vikings photos, which led to a shoot this past December at a Palo Alto park on a weekday afternoon.
To stage the scene, Chirayath partnered with the Vikings of Bjornstad, a living history group that likes to dress up. He also recruited ARC Director Simon Worden, Chief of Staff Karen Bradford, and executive secretary Carolina Rudisel to slip into costume. The satellite mock-ups were on loan from Pumpkin Inc., run by a Stanford engineering professor.
After he posted the pictures online, Chirayath heard rumblings from co-workers that a blogger took issue with the executive staff's appearance. He thought little of it until investigators started asking questions.
In the past, Grassley and other lawmakers have taken issue with ARC's use of money, including whether it improperly housed aircraft owned by Google at NASA facilities. In this case, all Grassley wants is "a simple explanation" of the photos, Gerber says. "And that's what he's hoping to receive from NASA."
NASA News Chief Allard Beutel says that although the agency has yet to send an official reply, it has concluded that "there were no taxpayer funds used" for Space Vikings. "The employees were on their time, not on work time."
The flap has left Chirayath perplexed. "NASA can't afford to promote their missions in this way and this is partly why I started this project," he says. And that's ironic, he adds, because "more was probably spent in taxpayer employee man-hours investigating me, my exhibition, and those involved than it might have cost" to produce the photos professionally.
*Correction, 26 July, 11:25 a.m.: Ved Chirayath is an aeronautics and astronautics graduate student, not an astrophysics graduate student, as previously reported. This has been corrected.
ScienceNOW, the daily online news service of the journal Science
Related
Before You Go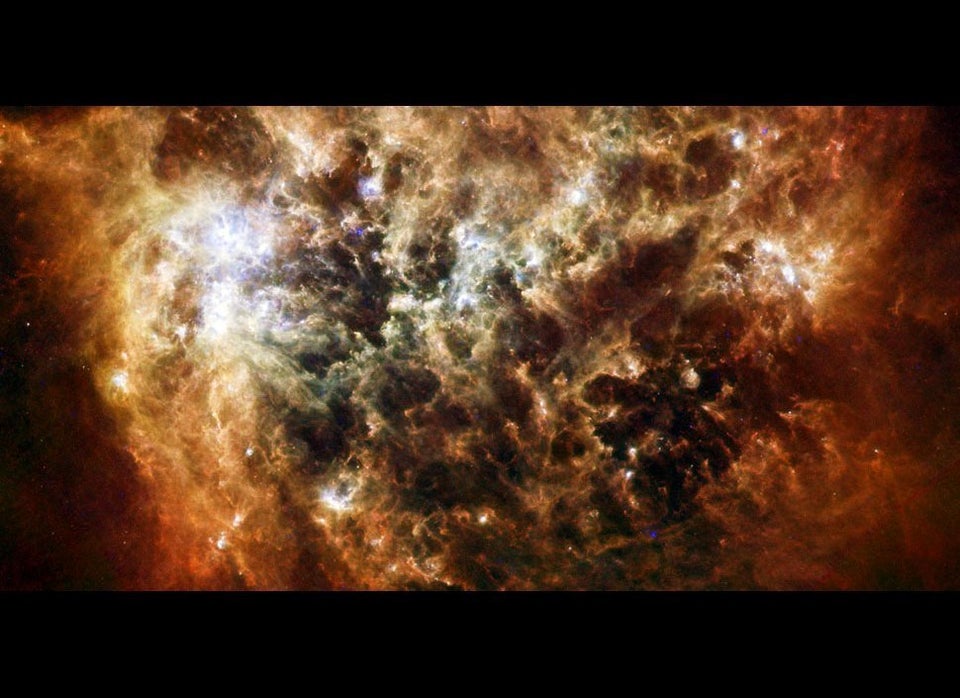 59 Incredible Space Photos
Popular in the Community