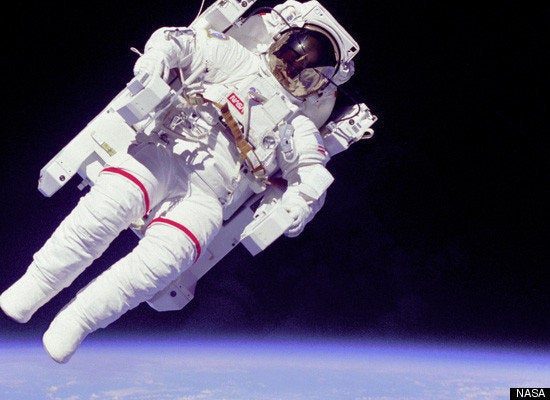 Tuesday saw the launch of a new, highly addictive site called Spacelog.org. A project created by /dev/fort, Spacelog features "searchable, linkable" transcripts of radio communications between astronauts and Mission Control from NASA's early space flights.
So far, Spacelog features only two missions: Mercury 6 (1962), during which John Glenn became the first American to enter earth's orbit; and Apollo 13 (1970), during which an on-board explosion threatened the lives of the astronauts trapped in the Apollo craft.
Visitors to the site can explore the complete mission transcripts in a clean, attractive, Twitter-like format that displays a timestamp and URL for each line of conversation between astronauts and Mission Control. Photographs appear in-line throughout the text, as though NASA personnel had been live-tweeting the events as they unfolded. PDF files of NASA's original, text-only transcripts are also available on the site.
Spacelog provides illustrated mission summaries that link back to "key moments" in the transcripts. A gem of a moment comes from the Apollo 13 mission, just after the explosion occurs, when Jim Lovell transmits the now-famous "Houston, we've had a problem." (Click here for a direct link to the quote.)
Users will also find detailed information about each astronaut and members of Mission Control, as well as a glossary of NASA terminology.
The creators of Spacelog are calling on visitors to upload photographs and add glossary terms. Users can even help Spacelog clean, convert and upload more NASA transcripts to the site.
Check out the "Houston, we've had a problem" exchange between CAPCOM and the crew aboard Apollo 13 (below). To view linkable transcripts from Apollo 13 and Mercury 6, visit Spacelog.org.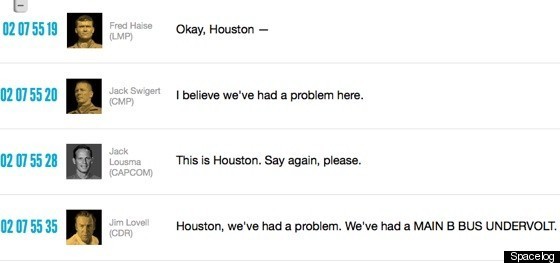 Support HuffPost
The Stakes Have Never Been Higher
Related
Popular in the Community