A SpaceX rocket made history by launching two NASA astronauts into orbit.
The Crew Dragon spacecraft blasted off Saturday afternoon atop a Falcon 9 rocket from Cape Canaveral, Florida, on a flight to the International Space Station.
The launch is also the first time a private company ― in this case, billionaire Elon Musk's SpaceX ― has put people in space.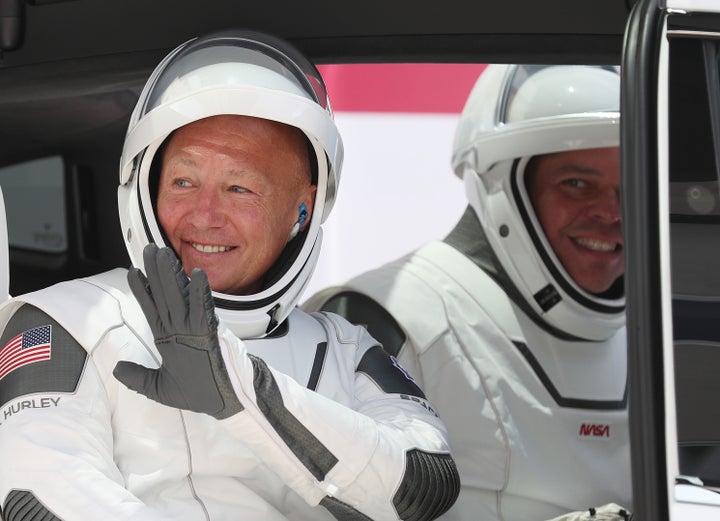 Aerospace company Boeing is also working on a spacecraft that would be used in the same way.
Popular in the Community