The SpaceX Falcon 9 rocket blasted off from Cape Canaveral Air Force Station early Tuesday morning, carrying the Dragon capsule payload that, if all goes according to plan, will dock with the International Space Station later this week.
This is the first time a private company has attempted to berth a spacecraft with the International Space Station.
This was SpaceX's second attempt to launch the Falcon 9 rocket. A launch planned for early Saturday morning was aborted after abnormally high pressure was detected in one of the engine's combustion chambers, causing the computers to automatically shut down the rocket's nine engines less than one second before liftoff.
Over the next several days, the Dragon spacecraft, which separated from the rocket's second stage fewer than ten minutes after launch, will orbit Earth and undergo maneuverability and system tests to make sure it's fit to dock with the space station.
"We obviously have to go through a number of steps to berth with the Space Station, but everything is looking really good and I think I would count today as a success no matter what happens with the rest of the mission," Elon Musk, the CEO and Chief Designer of SpaceX, said at a news conference following the launch, according to press materials.
The flight is a trial run for SpaceX's plan to deliver cargo, and eventually crew, to the space station. The mission is partially funded by NASA's COTS (Commercial Orbital Transportation Services) program, and the firm has a NASA contract to fly 12 delivery missions to the outpost once test flights are completed.
NASA awarded $381 million to SpaceX as part of a 2006 agreement, according to press materials from the company. SpaceX has spent $1 billion over the last decade, according to the Associated Press.
"Congratulations to the teams at SpaceX and NASA for this morning's successful launch of the Falcon 9 rocket from Cape Canaveral Air Force Station in Florida," John P. Holdren, Assistant to the President for Science and Technology, said in a statement after the launch. "Every launch into space is a thrilling event, but this one is especially exciting because it represents the potential of a new era in American spaceflight."
This post has been updated with comments from Elon Musk.
Related
Before You Go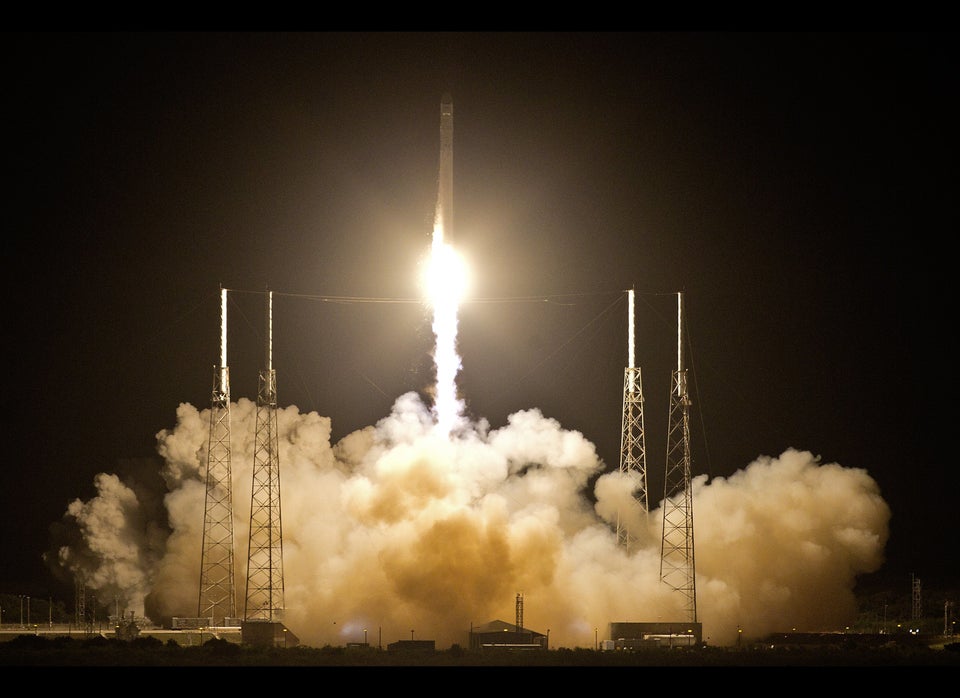 Spacex Launch A Success
Popular in the Community