 Today at 9:56 a.m. EDT, the International Space Station (ISS) reached out a robotic arm and grabbed the Dragon spacecraft, making Los Angeles-based SpaceX the first private company to dock a spacecraft with the ISS.
The delicate contact wasn't quite Michelangelo's 'Creation of Adam', but supporters hope it will help breathe life into the nascent private space industry and perhaps someday eliminate the need for NASA astronauts to get into space via Russia's Soyuz orbital vehicle.
Want to have a look at the historic mission? We've compiled photos of the Dragon capsule, the Falcon 9 launch vehicle, SpaceX CEO Elon Musk and more. Click through to see them all.
PHOTOS: SpaceX's Journey Into History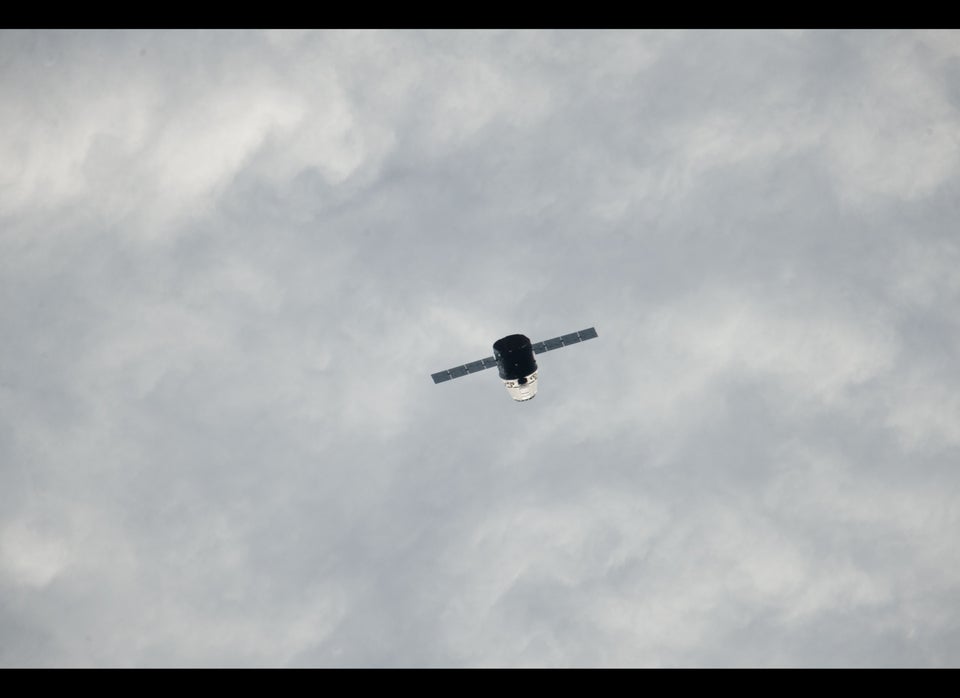 SpaceX Craft Successfully Docks At Space Station Photos
Popular in the Community