The Hawthorne, Calif.-based spaceflight firm says the never-before-attempted feat has only a 50 percent chance of success, likening it to "trying to balance a rubber broomstick on your hand in the middle of a windstorm." But it's seen as a key step for SpaceX.
Plans call for a series of three burns to stabilize the booster and reduce its downward speed as it returns to Earth, slowing it from 2,900 mph to 4.5 mph. Four fins placed in an "x-wing" configuration will help steer it to the platform.
SpaceX's ultimate goal is to be able to land a rocket back at its launch site.
"Before we boost back to the launch site, and try to land there, we need to show that we can land with precision, over and over again," Musk said at the talk. "Otherwise something bad could happen, if it doesn't boost back to where we intended."
NASA will stream live video of the landing starting at 5 a.m. (check it out below).
Before You Go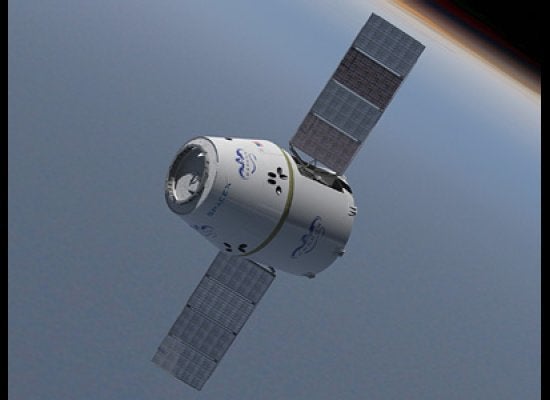 SpaceX Dragon Spacecraft
Popular in the Community