It's a truth quite universally acknowledged that kids say the darndest things. But sometimes parents find themselves saying ridiculous things to their kids too. One creative dad is turning the hilarious, ridiculous, and just plain bizarre quotes from conversations with his daughter into awesome designs.
Martin Bruckner is dad to 3-year-old Harper and creator of "Spaghetti Toes," a Tumblr where he posts illustrations of the many random and absurd things his daughter says (and hears from her parents). Martin told The Huffington Post in an email that he was inspired to start the project one night when his family was having dinner, and his wife Michelle said to Harper "Please don't put spaghetti between your toes."
"I looked at her and I said, 'Did you really just say those words?'" the dad recalled. When he gave Harper a bath later that same night, Martin caught himself saying, "Did you drop your cheese in the tub again?" After that, the dad decided to write down "all of the absurd, hilarious and gross things we say in my home on a daily basis," he said via email.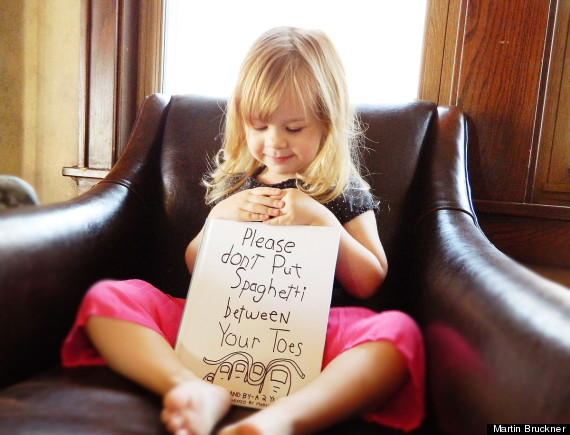 Martin drew up prints for Michelle's "spaghetti toes" quote, as well as four more, which he printed and gave to his wife for Mother's Day. After sharing a few of the images on social media and getting positive feedback from friends and family, he decided to launch the "Spaghetti Toes" Tumblr and Facebook pages. The response was overwhelming. "Pretty much the first day I started the Facebook and Tumblr pages, I had parents replying to me with the things their children say to them," the dad said.
As the art director for a boys clothing company, Martin has some serious design chops. He's compiled his illustrations into a book for Michelle and Harper and is also selling several "Spaghetti Toes" prints on Etsy. Martin and his wife also have a side-project called Creatureland Studio, where they take children's drawings and "bring them to life" with animation, embroidery and more.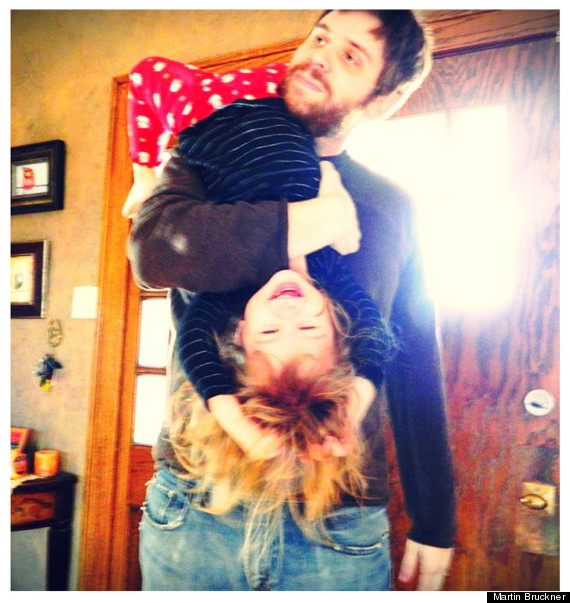 What does Harper think of "Spaghetti Toes" and the illustrations she's inspired? "She loves it," Martin said, adding that his personal favorite quote is "I love you Princess Daddy." For a look at more hilarious drawings inspired by the Bruckner house, keep scrolling:
Like Us On Facebook |

Follow Us On Twitter |

Contact HuffPost Parents
Related
Before You Go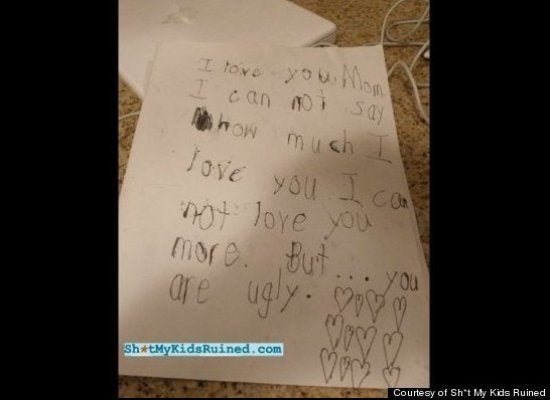 Hilarious Notes From Kids