A car scrapyard owner in eastern Spain is taking no more bull from burglars.
Emilio Cerveró has recruited two fighting bulls to protect his business in Montserrat, 17 miles southwest of Valencia, following a spate of seven break-ins since the beginning of summer.
Cerveró says the burglaries began after the provincial government sequestered part of his land for a new roundabout and replaced what had been a secure wall with a flimsy wire fence.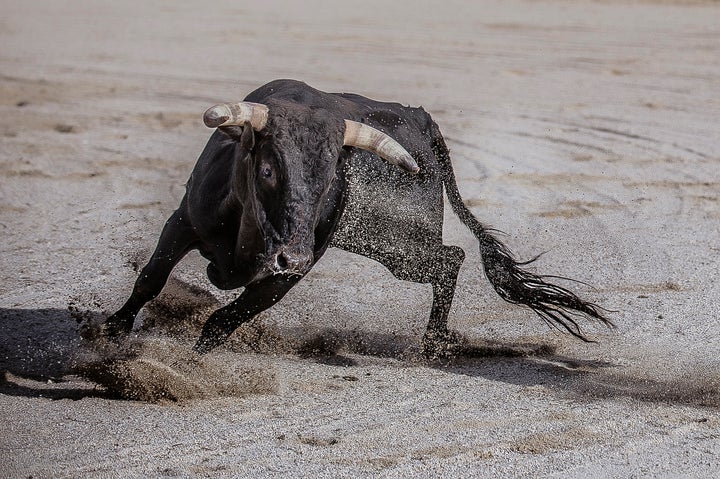 Cerveró says the value of the stolen goods, such as "a rear view mirror, a light or a spare wheel," wasn't substantial. But the repeated raids caused him major "inconvenience" and cost the lives of four of his guard dogs, which escaped from his compound through the fence and ended up being struck by cars out on the road.
Cerveró wants to build a replacement wall, but says he's hit an impasse with the authorities, who ruled the wall must be constructed at least 82 feet from the boundary fence — which would mean him losing another large chunk of his land.
The provincial government has not commented on his new security measures.