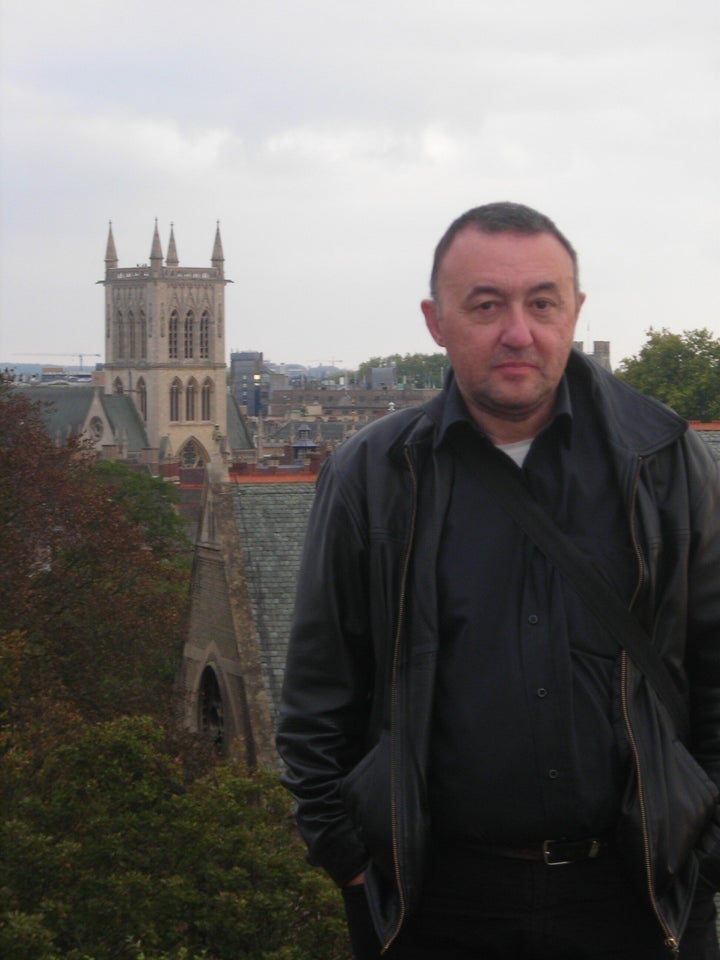 Julio Priego from Cordoba, in Spain's south, represents the kind of emigrant who belongs to what some call the "sandwich generation." He is 53 years old, which makes him too young to retire, but too old for the demands of many companies based in Spain. Sick of the complications in his country, a year ago he packed up his belongings with his wife and went to London, leaving many things behind, including his two sons.
Thousands of Spaniards like Julio emigrate each year. According to the National Statistics Institute (Instituto Nacional de Estadística, INE), around 17,436 Spaniards between the ages of 44 and 89 left to live abroad in 2011. They represent 27.8 percent of Spanish emigrants, and the number is significantly higher than the 10,134 who emigrated in 2010.
Additionally, the percentage of people who say they would leave but decide not to take the plunge is even greater. According to a survey commissioned by Sigma Dos for the international news channel France 24, 69 percent of Spaniards between the ages of 45 and 64, and 58.2 percent of those who have reached retirement age, would be willing to go abroad.
"People always talk about youth unemployment, but there is a segment of the population that faces similar problems, but it's as if we don't exist, as if we have no right to either a present or a future," says Julio. "We have spent too many years working, paying taxes and contributing to society. But now we are out of work, unable to find new opportunities, and living with reduced social benefits that we ourselves have helped to create."
In Spain, he was a self-employed business owner, but his business collapsed due to the economic crisis. His wife, a teacher, couldn't find work, so they decided to try their luck in London. First they went to learn English, then they settled there. "In Spain we had neither a present nor a future, so I had to look elsewhere," he said.
Now, his wife is working in a hotel and he continues to study English. He worked for some time in a charity shop as a volunteer. He explains that he has received several calls for interviews, but his level of spoken English is still too low.
Julio feels that the labor market in Spain is very different from the one in the UK.
"In London there is more mobility. There is also more respect for workers, taking into account their views. They like to work as a team," he said.
"The first few days I was amazed to see men and women over 60 working at the supermarket checkout aisles. It made me realize that when I am able to speak English, I'll have the opportunity to work," he said. "It will only depend on my abilities and age won't be a decisive factor."
For him, returning to Spain is not an option. He spent the first three months in London living with a family from Sri Lanka.
"They were lovely, but their customs were foreign to us," he said. "We spent Christmas with them, celebrating with their songs and dances. To me, this has been an enriching experience on all levels."
Finding a basic level of comfort in his new home was also important.
"Going into a foreign country and going to a hostel to share a room with eight other people is fine at 20 years old, but at 50 you prefer a hotel, even a cheap one," he said. If the housing isn't comfortable, "it causes a person to fall apart, and maybe even to decide to give up and return to their home country."
One of those who returned from abroad is David, a 49-year-old Barcelona native. In 2008, when the crisis was just starting, he went to Canada. He worked as a carpenter for two years there, before returning to Spain in 2010. Now that he can't find a job at home, he's preparing to leave again.
His idea this time is to go to Portugal early next year to start a hospitality business. He is confident that he wants to make the move because his experience in Canada was positive.
"Over there, there is more work, but they also earn more and live better," he said. "I didn't have any difficulty with my age. They don't discriminate you because of it."
David is not shy about recommending that others in his situation follow the same path.
"To those of you who are between the ages of 40 and 45 and out of work in Spain, I recommend for you to be prepared and to try your luck abroad, but do not sit and wait," he said.
Ana Moreno is one of those who is trying to follow David's advice. She is 44 years old, lives in Málaga (in the southern region of Andalusia), and has a undergraduate and a masters degree in Art History. However, she has always worked as an accountant or in an administrative position. She is now trying to change jobs, but finds it impossible in Spain.
"The salaries are a joke. Trying to find work in something related to art is impossible," she said. "I saw a museum posted an ad asking for a degree in art history to work in the shop. In Spain, they want to give you a junior pay but expect you to have the knowledge and experience of a professor."
She is looking for a job in the Netherlands instead, but things are not so simple.
"The problem is that if you're here and send your resume by email, even if you have many years of studies under your belt and speak English -- not broken English, but a good level -- and even speak a bit of Dutch, they don't call you even if you fulfill the requirements," she said. "And, if you do decide to go there, you are asked for proof of income to be able to rent an apartment. It feels like you're a dog chasing its own tail, so that's why I'm still in Málaga."
Those over 45 years old who emigrate point to some important differences between their cases and the ones of young people who go abroad.
"Young people in general, though not all, have higher language skills" said Julio. "Moreover, they are more accustomed to traveling abroad, so not everything seems new to them."
"Our parents' generation emigrated, but my generation thought that they didn't need to, and so they didn't grow accustomed to the idea of having to leave, " he said.
This post has been translated from Spanish and originally appeared on HuffPost Spain.
Related
Before You Go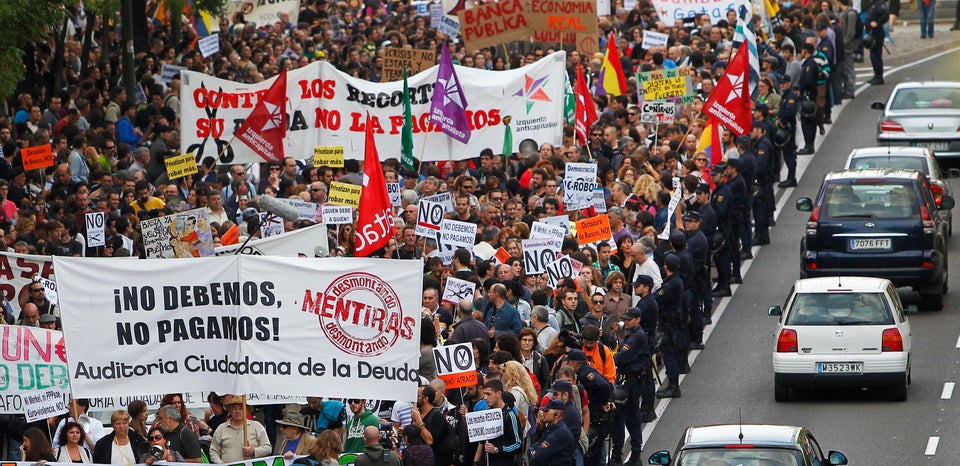 Spain Anti-Austerity Protests
Popular in the Community