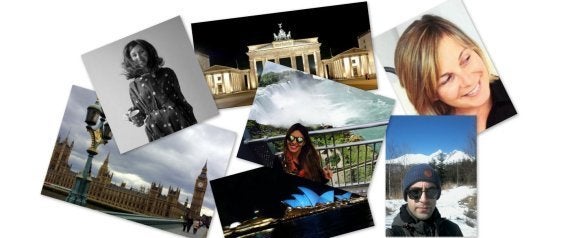 Despite a recent tourism-motivated decline in joblessness, millions of Spaniards have struggled to find employment in the past few years, with only Greece having more people out of work in the EU. Though the country's economy is slowly recovering, officials maintain that the unemployment rate will likely stay in the 15 percent range until 2019.
In 2015 alone, close to 100,000 Spaniards left Spain, the highest figure since the crisis started in 2008. According to the National Statistics Institute, the number shows a 23 percent rise from the year before.
The statistics released by the institute also show that there's an increase in the number of Spaniards returning to the country after stints abroad; 52, 227 people returned to Spain in 2015, which is a 27.5 percent rise from 2014.
HuffPost Spain spoke with five Spaniards who have struggled to find stable jobs over the past few years and who have been forced to tread the tricky and often painful road of emigration.
Ivan Escalante, 30. Works in Slovakia.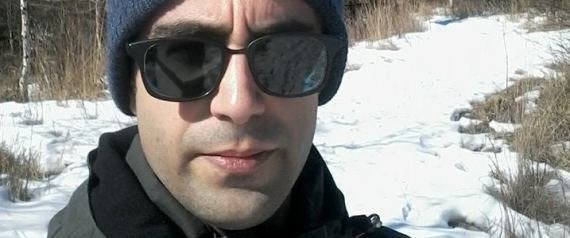 Ivan Escalante, who is from the northwestern city of Valladolid, published a blog post on HuffPost Spain in March 2013 titled "Me Against Six Million Unemployed," in which he shared the details of his frustrating job search.
He had studied engineering, learnt two languages and completed a few internships ― but his efforts didn't land him a job.
"Some day it will all come in handy," he had said hopefully. He mentioned that many of his friends had found work abroad. "I would prefer not knowing which continent I will be living in a month or a week from today, and that a year from now, my life may have completely changed," he wrote in 2013.
Three years later, Escalante has not changed continents, but he has changed countries. After a series of temporary contracts, he recently landed a full-time position in his field in Kosice, the second most prominent city in Slovakia.
He doesn't see himself returning to Spain except in the event of "a miracle." Still, he misses "those little things that you only value when you don't have them," he says, such as the conversations he would have with his family after dinner.
"I would like for Spain to be a country in which it would be possible to carve out a future, make plans. ... In short, a place where you could live and not just survive. And I don't see that happening in the short term," he says.
For him, the main difference between the labor markets in both countries is that in Slovakia, "it's normal to have an indefinite contract," he says. "My colleagues can make long-term plans, buy a house, have children. ...In Spain, that's impossible."
Irene Ruperez, 28. Job-searching in Spain.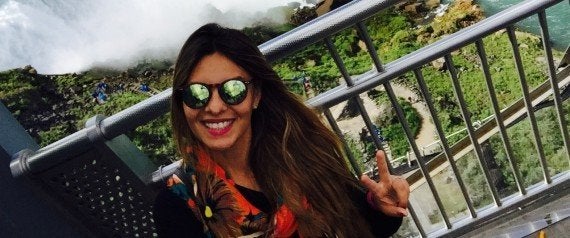 In October 2012, Irene Ruperez bought a ticket to Berlin. She had graduated with an undergraduate degree in labor relations and journalism and a Master's in sports journalism and communication, but was finding it really difficult to secure a job in her home country.
"I'm kind of running away from the Spanish reality, from the government, and from the disastrous situation that Spain is going through," she told HuffPost Spain in 2012.
Her adventure in Germany, which she describes as "marvelous," lasted seven short months. But "even though the country is a disaster," Ruperez says, she felt that it was "impossible" not to miss Spain.
In Berlin, she took German language classes, and made some money babysitting for Spanish families. "I also had an interview with eDarling, the dating website, for a position on their office communications team," she tells HuffPost Spain.  
But Ruperez ended up moving back home for a journalism job in Madrid. After three years with the Asturias TV channel, she briefly joined public television station Telemadrid, but she lost that job.
Despite being unemployed once again, she says she would not resort to emigrating for a second time.
"To people who are thinking about leaving, I would say that it's not marvelous, that you don't arrive and live in an apartment like the one in [the TV show] 'Friends,' go out every day and pick up the language right away," she says.
"To go is to have a difficult time, miss your family, your friends, your way of life. It's a battle to find a house, do hundreds of interviews just to be able to have a room to sleep in."
Guiomar Duarte, 32. Works in Paris.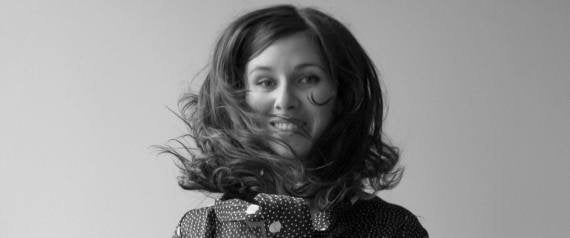 In a viral blog post published in 2012, titled "'My Daughter Emigrated Yesterday," Carlos M. Duarte explained that his daughter, Guiomar, had "emigrated in search of a future that she hasn't been able to find in her country, and that society, or her parents, have not known how to give her."
He expressed that it was "extraordinarily frustrating for a father to see his children leave," but that it was also difficult to support them.
Guiomar Duarte, who studied advertising and public relations, currently works in Paris, where she organizes scientific events and manages web content for the French National Center for Scientific Research.
She says that she originally left Spain for Australia, with a vision to escape the crisis. "I went there because I knew that it would have more, and better, job opportunities. And after a few months, I found work in my area," she explains.
In 2014, she returned to Spain where, thanks to her experience abroad, she found a job within a few months. A romantic relationship eventually led her to France, and she says that's where she wants to be for the time being.
"At some point, I would like to return to Spain, but not yet. My impression is that there is starting to be more work and that things are a little better than they were when I left in 2012," she notes.
Blanca Espigares, 39. Preparing to emigrate from Spain.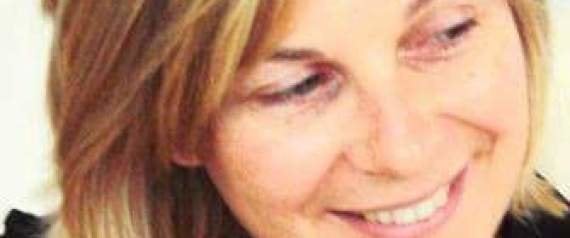 Despite declaring in a 2012 blog post that she was ready to emigrate, architecture researcher Blanca Espigares has been living in Spain for the past few years, and like many others, has been struggling to find work.  
"I have tried to survive with shit contracts, few jobs and projects that end up falling through ... until I realized that I'm being foolish," Espigares tells HuffPost Spain.
She's been actively looking for job opportunities abroad over the past couple of months, and she expects to take a teaching or research job in the fall.  
"I'm leaving because of my dignity. When another university contacts you, you can tell that they look at your resume with different eyes. Suddenly you feel that you have value," Espigares says. "There is a radical difference between the way you are treated abroad and the way you're treated here."
To her, emigration does not feel that tragic. "I'm living through a lot of drama here, trying to pay rent, asking my parents for 200 euros at the end of each month just to be able to buy food," she says.
Alberto Perez, 56. Unemployed and living in Spain.
Alberto Perez (who didn't want his identity to be known and whose name has been changed upon his request), left for London with his wife a few years ago after feeling that he did not have a "present or a future" in Spain.
In the British capital, he worked for a cleaning company as a deliveryman and as a programmer. But when he lost his job, he could not afford to pay rent and stay in London.
Right now, he feels that returning to Spain was a mistake; in one week, he receives as many calls from employers in the U.K. as he has over the past seven months in Spain, he says.
Perez believes that while emigration should be made a "mandatory" experience, it wasn't easy. His biggest problem, he says, was with the language: "I'm too hopeless or too old to learn English fluently."
This post originally appeared on HuffPost Spain, and has been translated into English. 
REAL LIFE. REAL NEWS. REAL VOICES.
Help us tell more of the stories that matter from voices that too often remain unheard.