 MADRID — Spain's financial crisis is a lot like peeling an onion: remove one troubled layer and you expose another.
Repeated efforts since 2009 by successive governments to fix the country's problems have managed to undermine confidence in the fourth-largest economy among the 17 nations that use the euro.
A recession is deepening in Spain and a growing number of its regional governments are seeking financial lifelines. These developments are adding to the problems of a government already struggling to prop up its shaky banking system.
Spain's main IBEX stock index has lost 3 percent over the last three days while the government's borrowing costs for its debt have soared to their highest levels since the country joined the euro in 1999.
Last Friday, Spain finally got approval from the other 16 members of the eurozone to access up to (EURO)100 billion ($121 billion) in loans to prop up its banks which are weighed by down by (EURO)180 billion in soured real estate investments.
Spanish officials had hoped a solution for the banks would ease some concerns about the state of the country's finances and prompt investors to stop demanding unmanageably high interest rates for government debt. Such high rates forced Greece, Ireland and Portugal to seek full-blown public finance bailouts.
But instead of easing off, investors panicked again.
On Monday the country's central bank said that the economy shrank by 0.4 percent during the second quarter, compared with the previous three months. The government predicts the economy won't return to growth until 2014 as new austerity measures hurt consumers and businesses.
On top of that, Spain is facing new costs as a growing number of regional governments that function like U.S. states ask federal authorities for assistance.
By Tuesday, investors had sent benchmark borrowing rate for Spain's 10-year bonds to 7.53 percent, just the latest in a series of records. By contrast, Germany's is just 1.26 percent.
If Spain's borrowing rates continue to rise, the government may end up being locked out of international markets and be forced to seek a financial rescue that would push Europe's rescue funds to breaking point.
For five reasons why investors are scared about Spain, check out the slideshow below.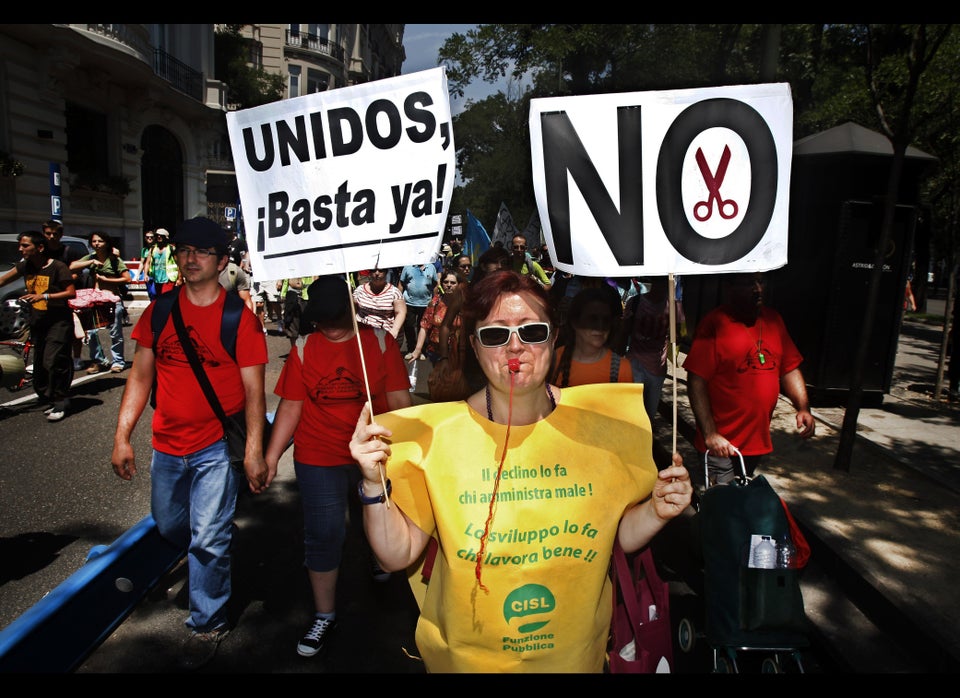 5 Reasons For Spain's Financial Crisis
Popular in the Community