Mariano Rajoy, leader of Spain's conservative People's Party, strode into power in 2011 with what the Guardian described as a "crushing victory" over the Socialist Workers' Party (PSOE). Mired in a 23 percent unemployment rate, rising sovereign debt and zero percent growth, Spaniards handed the famously vanilla Rajoy and his party keys to the economy with one clear referendum: fix it.
Four years later, the future of Spain's economy remains uncertain and so too does Rajoy's majority rule. A massive corruption scandal involving both established parties, an unsteady economic recovery, and the emergence of two young, charismatic politicians at the helm of progressive parties have blown the traditional two-party contest wide open.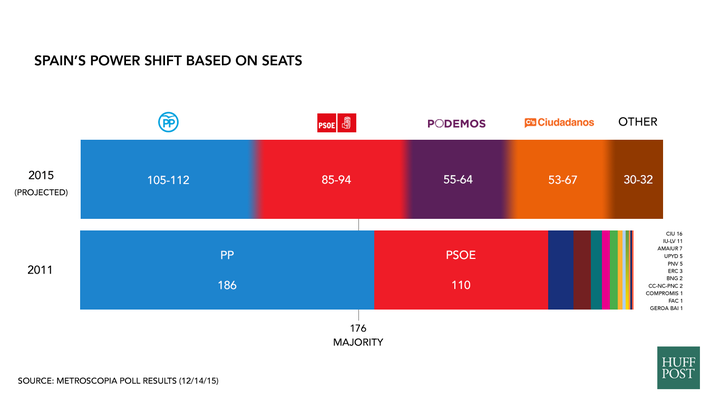 Heading into Sunday, polling data and increasingly heated rhetoric suggest a coalition government is in the offing, with Rajoy's PP firmly positioned to hold anywhere from 105-112 seats, followed at some distance by its traditional counterpart, PSOE, at 85-94, according to El Pais/Metroscopia. The two upstarts, Podemos and Ciudadanos, look to collect roughly 60 seats apiece, rounding out what experts anticipate will be an unpredictable election.
Perhaps the biggest storyline this election season, however, is a collective group of voters: those who haven't made up their minds yet. With roughly 40 percent of Spain's voters still undecided heading into Sunday's election, no outcome is certain. Instead, as Montserrat Domínguez, HuffPost Spain's editorial director, writes, "The only certainty in regard to the elections Sunday is that on Monday a new political era will begin in Spain. Farewell to the absolute majorities and to the monochrome governments; hello to negotiation and agreement."
Take a look at the four leaders who look to factor in Spain's future political landscape.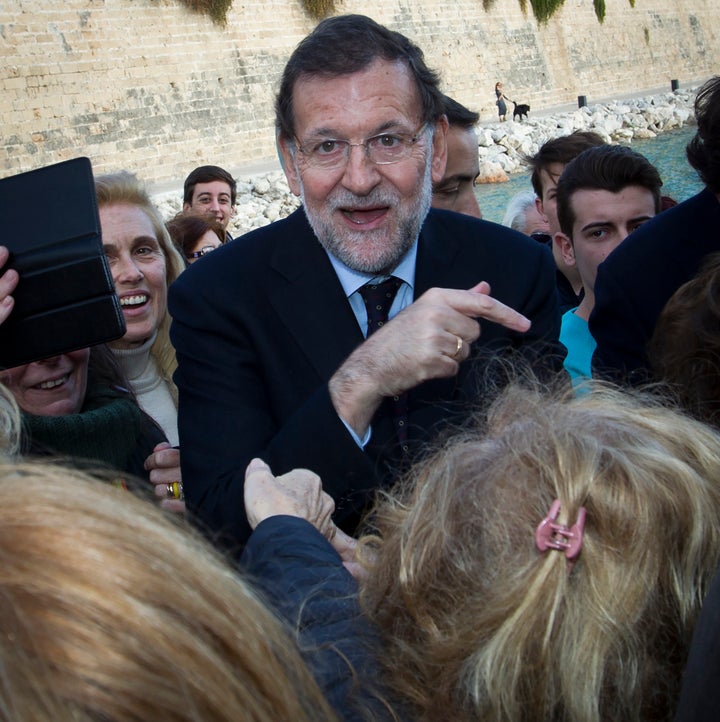 Mariano Rajoy, current prime minister and leader of People's Party
The economy remains the central preoccupation this election season, with Rajoy's PP claiming that a change in power now could disrupt the recovery currently underway in Spain. His opponents contend the austerity-prescribing Rajoy has manufactured a recovery on short-term strategy, with the unemployment rate still over 20 percent, and allowed corruption charges to go unaddressed.
The latest polls point to Rajoy's party clinging to the largest bloc of seats while remaining well short of a parliamentary majority. If upstart Ciudadanos is to be taken at its word, Rajoy's PP could find itself without a credible coalition partner, and consequently left out in the cold.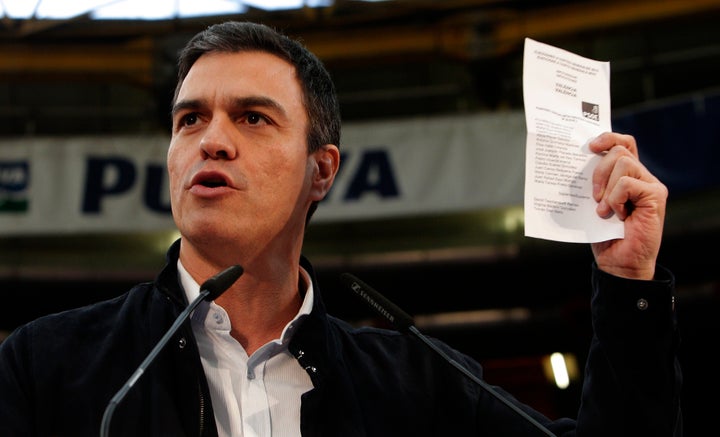 Pedro Sanchez, Spanish Socialist Workers' Party
As leader of Spain's second-oldest political party and the traditional liberal opponent of Rajoy's conservative PP, Pedro Sanchez has the look of a leading politician but lacks the charisma and energy exhibited by the newcomers. Speaking of the newcomers, no party has suffered more from the emergence of Podemos and Ciudadanos than PSOE. Understanding this new reality, Sanchez has directed his criticism toward the two parties, painting them as inexperienced or unrealistic choices, while presenting his party as the plausible alternative to Rajoy's PP. On Monday, looking for a late-game turnaround, Sanchez was confrontational in a head-to-head debate with Rajoy, accusing the prime minister of cutting "everything except corruption."
His strategy doesn't seem to be resonating with Spain's voters, however.
Pablo Iglesias, Podemos (We Can)
Born parallel to the Occupy movement in the U.S., Podemos' anti-austerity, grassroots campaigning and socialist politics captured the attention and angst of Spain's youth, who complained of persistently high unemployment rates and corrupt politicians. Led by an academic-cum-politician in Pablo Iglesias, Podemos' rise in popularity peaked along with Greece's anti-austerity party, Syriza. Its dip, then, can also be tracked to Syriza's tumultuous summer.
Despite waning support over the summer and into the fall, Podemos' stock appears to be on the rise heading into Sunday. Though softening its position somewhat to appeal to more PSOE voters, Spain's liberal populist party will likely be hard-pressed to find a coalition partner strong enough to weather Spain's new political landscape.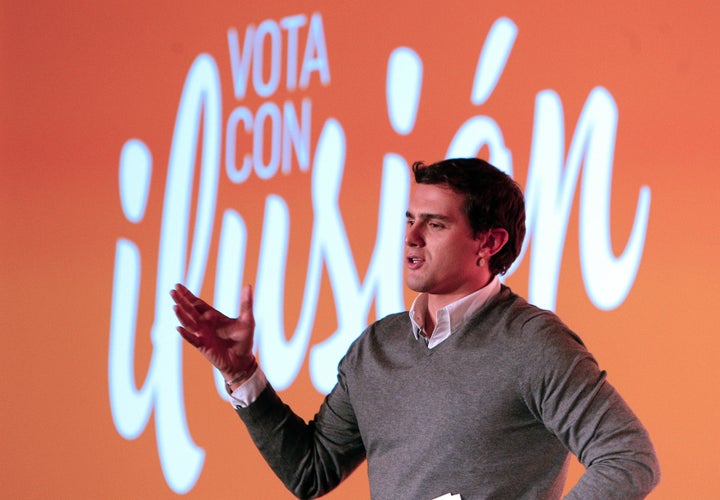 Albert Rivera, Ciudadanos (Citizens)
Of the four leaders, none appear better positioned to come out on top in a coalition government scenario than Cuidadanos' young business-centric leader, Albert Rivera. Known for appealing to young moderate voters concerned with the economy but exhausted by traditional cultural talking points, Rivera's party is poaching the more centrist voters from both PP and PSOE. The 36-year-old appears well-positioned to play kingmaker this election season, when both traditional parties will be on the market to broker a deal with the young, moderate political startup.
Graphics produced by John Zhou.
Popular in the Community