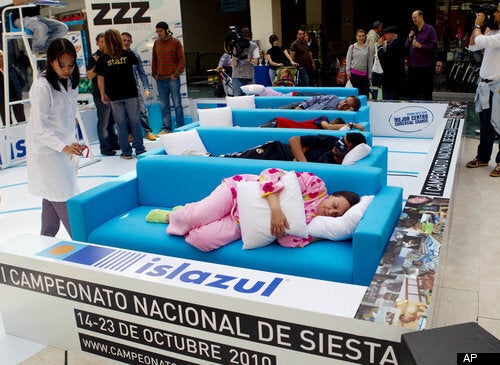 MADRID (AP) - Spaniards are snuggling up with pillows and stuffed animals amid the din of a suburban shopping center in what is being billed as the country's first siesta contest. (Scroll down for photos)
Contestants in groups of five are given 20 minutes lying on garish blue coaches and timed as to how much of that stretch they spend actually snoozing.
The contest is being run by a group called the National Association of Friends of the Siesta. It began Thursday and is to last nine days. The top prize is euro1,000 ($1,410).
The goal is to promote the post-meal nap, a cherished Spanish tradition many says is eroding because of modern fast-paced lifestyles.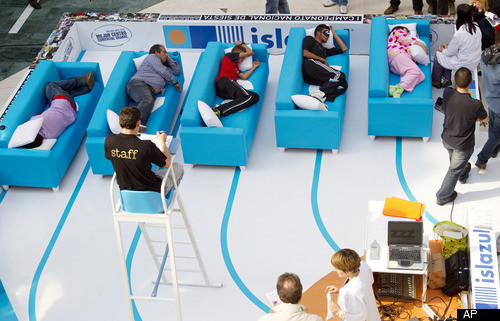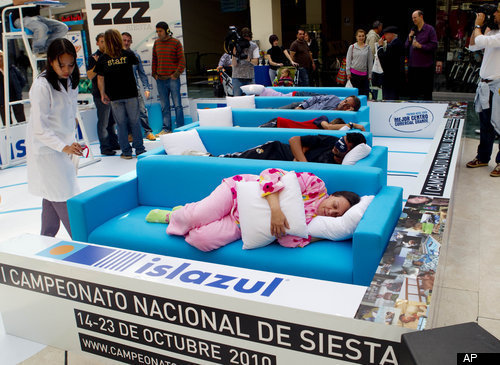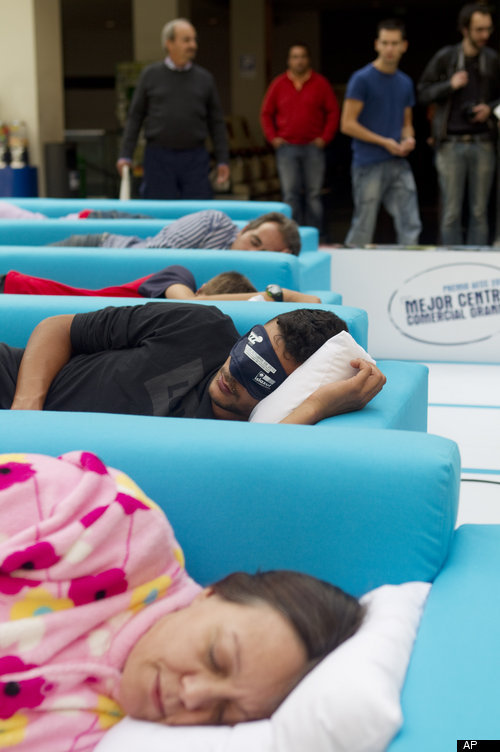 Popular in the Community