Spain's lesbian, gay, bisexual and transgender elderly community is expecting its first retirement home.
The 26 December Foundation, a non-profit dedicated to the country's LGBT population, will offer more than 100 apartments to people of all sexualities. Federico Armenteros, who runs the 26 December Foundation in Madrid, said that often the worry with elderly gays and lesbians is that they will have to go back into the closet because of the lack of resources and support. Armenteros, who plans on living in the complex as well, according to The Guardian, said he hopes this facility will ameliorate that problem.
"We're not going to ask you who you sleep with when you apply," he said. "Anyone can come, the only thing to bear in mind is that it specializes in elderly LGTBs."
The foundation, which was named after the day in 1978 when Spain's LGBT community was no longer considered "dangerous," is also set to complete a civic centre in the next few months. Among other things, the center will offer classes, a gym, physiotherapy and the country's first ever archive documenting the LGBT movement.
The housing complex, which is set to open in 2015, coupled with the retirement facility is meant to make the elderly population feel more visible.
"Neither the centre nor the home will be places to park old people," Armenteros said. "We want elderly people to feel useful, that they have a good time and feel at home."
Much to the world's surprise because of its highly-religious affiliation, Spain was the third country to legalize gay marriage in 2005.
Before You Go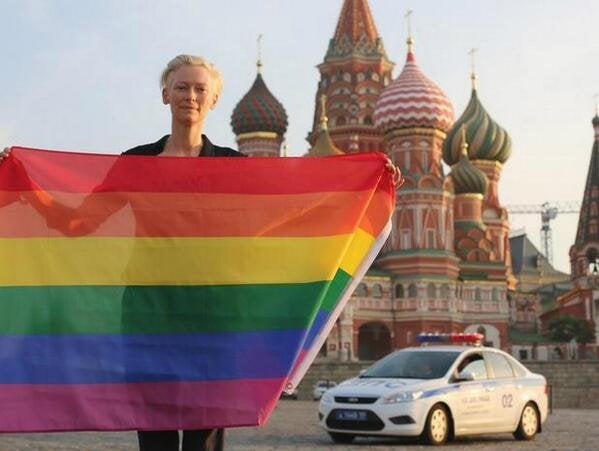 Stars Sound Off On Russia's Anti-Gay Law
Popular in the Community