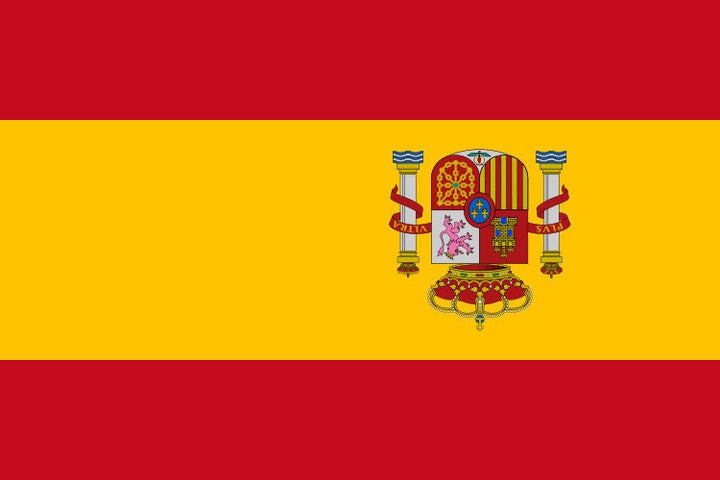 * Treasury minister says risk premium shows Spain shut out
* Says Spanish banks should get European capital boost
* German newspaper says EU credit line under consideration
* G7 confers on euro zone crisis, takes no action
* Pressure on EU paymaster Germany to stimulate growth
By Julien Toyer and Tetsushi Kajimoto
MADRID/TOKYO, June 5 (Reuters) - Spain said on Tuesday that credit markets were closing to the euro zone's fourth biggest economy as finance chiefs of the Group of Seven major economies conferred on the currency bloc's worsening debt crisis but took no joint action.
Treasury Minister Cristobal Montoro sent out a dramatic distress signal about the impact of his country's banking crisis on government borrowing, saying that at current rates, financial markets were effectively shut to Spain.
The European Union's top economic official, Olli Rehn, said Madrid had not requested EU assistance, but German newspaper Die Welt said European officials were considering offering Spain a precautionary credit line via the bloc's rescue fund by mid-June.
"The risk premium says Spain doesn't have the market door open," Montoro said on Onda Cero radio. "The risk premium says that as a state we have a problem in accessing markets, when we need to refinance our debt."
Spain is beset by bank debts triggered by the bursting of a real estate bubble in 2008, aggravated by overspending by its autonomous regions.
The premium investors demand to hold Spanish 10-year debt rather than safe haven German bonds hit a euro era high of 548 basis points on Friday, on concerns that it will eventually be forced to seek a Greek-style bailout.
A precautionary credit line would give Spain the option of trying to raise funds on its own to recapitalise its banks and tapping the European aid if it failed to raise enough.
Two Spanish government sources denied earlier on Tuesday that Madrid needed or wanted such a line from the European Financial Stability Facility or the International Monetary Fund.
But Montoro said Spanish banks should be recapitalised through European mechanisms, departing from the previous government line that Spain could raise the money on its own and prompting the Madrid stock market to rise.
His comments on Spain's borrowing sent the euro down after the 17-nation European currency earlier hit a one-week high against the dollar on hopes that the conference call of G7 finance ministers and central bankers might hasten action.
The U.S. Treasury, which chaired that meeting, said in a statement that the G7 discussed "progress towards a financial and fiscal union in Europe" and agreed to monitor developments closely. But the group made no joint statement and took no immediate action.
White House economic adviser Michael Froman said the EU had done a lot to address its debt problems but clearly more action was required to reduce market anxieties.
"Europe has taken a number of very important steps in the last months to address the crisis," Froman told a panel at the CSIS think-tank. "It's clear now from the markets that they expect more, and more is needed."
Japanese Finance Minister Jun Azumi said the G7 finance chiefs agreed to work together to deal with the problems facing Spain and Greece.
"I see market anxiety over world economy largely stemming from Europe's problems," Azumi told reporters in Tokyo.

European leaders, alarmed by the latest turn of events, have begun thinking seriously about the economic union needed to make the single currency project secure. But that end-game is months or years away.
"What we have learnt since the weekend is that all the talk about a bigger solution, a bigger response from the politicians is gaining some steam," said Rainer Guntermann, strategist at Commerzbank in Frankfurt. "At the same time it doesn't look like they have a quick fix at hand, not a fundamental game changer at this point in time."
One senior European G7 source, speaking just before the teleconference, said it was set to turn into a "Germany-bashing session", with other partners applying severe pressure on Berlin to do more to stimulate growth and help the euro zone.
The source, who requested anonymity due to the confidential nature of the call, confirmed that Germany was pushing Spain to accept international aid, as Greece, Ireland and Portugal have done, to help it recapitalise stricken banks.
"They don't want to. They are too proud. It's fatal hubris," the source said of the Spanish government.
Berlin and the European Central Bank have so far resisted pressure from Madrid to ride to its rescue without forcing Spain into the humiliation of an internationally supervised bailout.
French Foreign Minister Laurent Fabius said Europe must find a solution to the Spanish banking crisis that did not add to Madrid's already heavy budget deficit.
The ECB holds its monthly rate-setting meeting on Wednesday and European Union leaders meet on June 28-29 to discuss a strategy for overcoming the crisis, which began in late 2009 when Greece revealed it had covered up a huge budget deficit.

Investors have fled peripheral euro zone sovereign debt amid worries about Spain's banking crisis and fears that a June 17 Greek election could lead to Athens leaving the currency bloc, setting off a wave of contagion around the euro area.
Spain will test the market on Thursday by issuing up to 2 billion euros ($2.5 billion) in medium- and long-term bonds at auction.
Emilio Botin, chairman of the nation's biggest bank, Banco Santander told Reuters Spanish banks needed about 40 billion euros in additional capital, adding that "there is no financial crisis in Spain".
Montoro said the bank recapitalisation figures were "perfectly accessible" but analysts were perplexed about his comments on Spain's ability to raise debt.
His comments appeared aimed at pressuring the ECB and EU paymaster Germany to find ways of helping. But the central bank has so far shunned calls to resume purchases of Spanish government bonds, and Berlin has rejected allowing direct aid from the euro zone's rescue fund to recapitalise Spanish banks without setting conditions for the government.
The festering euro zone crisis has sparked mounting concern outside Europe. On Monday, a G7 source said fears that capital flight from Spain could escalate into a full-fledged bank run had triggered the emergency conference call.
Pressure is building in particular on Germany, the biggest contributor to euro zone rescue funds, to back away from its prescription of fiscal austerity for the region's weaker economies and to work harder on fostering growth.
Berlin argues it is already doing its share by encouraging generous domestic wage settlements, accepting the prospect of higher-than-usual German inflation and most recently agreeing that Spain should have more time to achieve its fiscal targets.
Chancellor Angela Merkel opened the door on Monday to the prospect of a euro zone banking union in the medium term, saying she would consider the idea of putting systemically important cross-border banks under European supervision.
However, Berlin is so far resisting a joint deposit guarantee for euro zone banks and a bank resolution fund, both of which would create new liabilities for German taxpayers.
A German government strategy paper seen by Reuters showed Berlin does not expect final decisions on strengthening economic policy coordination until March 2013, with only a roadmap being agreed at this month's summit.
The ECB could contribute by cutting its main interest rate, lowering its deposit rate to try to shake loose some 700 billion euros parked overnight in its vaults by anxious banks, or by providing a third big liquidity injection to banks. But most analysts it will await the outcome of the Greek election and the EU summit before taking decisive action.

Related
Popular in the Community