Move over Sarah Ferguson, there's a new royal hat meme-inspirer in town.
Spain's Queen Letizia showed up to King Charles III's coronation in London on Saturday wearing a headpiece that soon went viral on social media.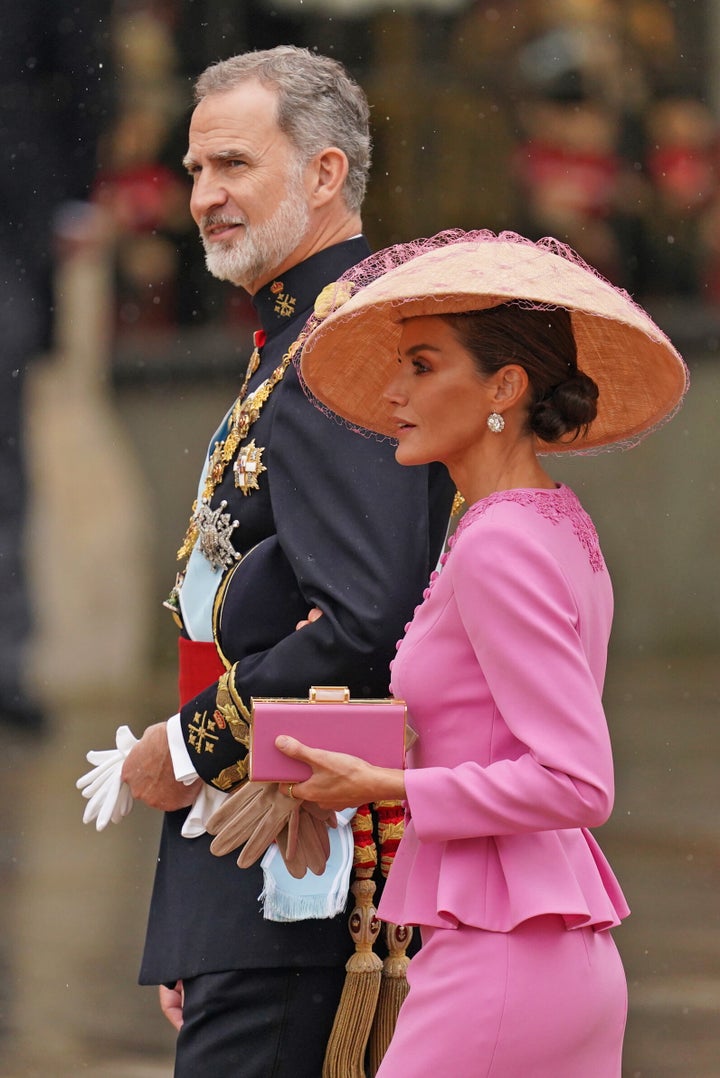 Wags on Twitter joked the wide-brimmed piece looked like a lampshade, among other household items.
One commenter cracked the former journalist had put a satellite dish on, but upside down:
Another referred specifically to an IKEA lampshade:
Others used images to illustrate their thoughts:
Popular in the Community