According to the newspaper, the high-speed commuter train derailed at 8:42 p.m. on a route traveling from Madrid to Ferrol. Conflicting reports have come out about the number of deaths involved in the accident.
WARNING: GRAPHIC IMAGES BELOW
Twitter users have uploaded several images of the wreck so far, showing the extent of the damage.
According to passenger accounts given to La Voz de Galicia, the train, which held 225 passengers, was traveling at high speed around a curve when one car jumped its tracks, surging beyond the slope that separates other tracks. But despite the reported smoke and fires in several cars, passengers noted there was no explosion.
Reuters reports the death toll has reached 35.
This is a breaking news story. Stay tuned for more updates as they become available.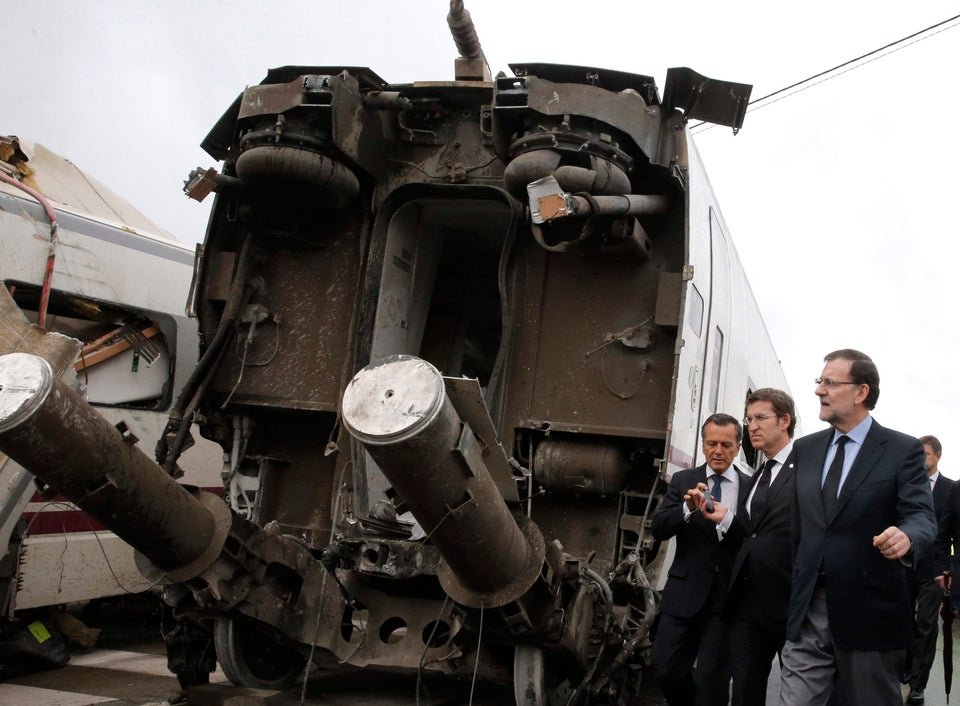 Train Crash In Spain
Popular in the Community