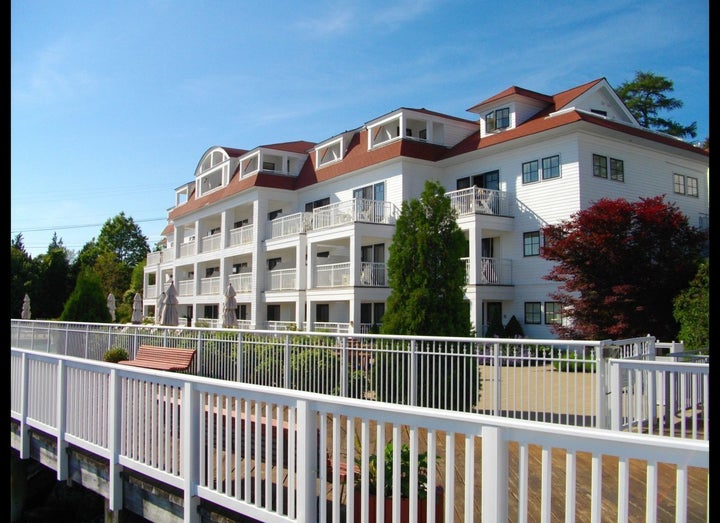 One of the reasons I decided to become an esthetician was to gain better control over my own skin. Plagued with excessive oiliness in my late teens, my skin began displaying blotchiness of Rorschach proportion. It seemed that no matter where I turned, I was unable to find anyone who really understood my particular skin issues and could help it from going completely haywire.
My first visit to a very exclusive spa led to an encounter with an esthetician who grumbled the entire time about how "dirty" my skin was as she proceeded to torture me with deep extractions that only contributed to my uneven pigmentation. But how my skin could be dirty, I thought. I washed it three, even four, times a day trying to stem the oil production. It dawned on me afterward that "dirty" may have been a euphemism for "black."
I promised myself that if I became an esthetician, I would do my best to help folks who looked like me resolve their skin care issues as quickly as possible. It was a few years and a career transition later when I elected to attend the prestigious Von Lee Esthetic Academy in Maryland, the first accredited school in the United States. To my delight and surprise, I passed my facial audition without a hitch. My problems, however, began when I reported to work.
I have a pretty generic name and apparently the director of the spa branch to which I was assigned assumed I was white. I'll never forget the look of horror as I introduced myself to her. Her hand actually flew up to her mouth in shock. This was my welcome to the spa industry. The year was 1996.
Since that time I have given and received countless facials. I've worked for award-winning spas and been voted "Best Facial" in Philadelphia. So, I have felt successful in my career and my rapidly increasing client base has also bore this out. But some things have remained the same within the industry I love.
As I would avail myself of facials from my colleagues I was increasingly bothered by what I experienced in their treatment rooms as a person with ethnic skin. Overuse of the harshest exfoliant, insufficient steaming for my oil-rich skin, overly aggressive extractions, incorrect masque choices -- literally everything was very robotic and based upon what was done for white skin. Sound familiar?
Admittedly, I knew in my heart that they were doing their very best, they simply didn't have a clue. The problem was that esthetics is mostly taught from a European perspective. And that left out 80 percent of the world's population -- which is ethnic -- including me.
That is also why today ethnic woman are hungry for information about our particular skin care requirements. And there's an opportunity to meet this need. In response, I have recently created a new blog Ethnic Skin Aficionado. I found when clients visited me in my treatment room, there was simply insufficient time to address all of their questions. We all know how fast that time flies -- and who wants to talk while they're getting a facial anyway?
However, as more and more of my African American clients began recommending my services to their Asian, Hispanic and East Indian girlfriends, I discovered that we are all facing similar difficulties in finding an esthetician who truly understands our skin. This is an issue for most women of color including those of Mediterranean descent with darker skin tones.
So now my blog is beginning to generate questions, comments and responses from women around the world. I also began to wonder about the spa experience overseas. To get the straight scoop, I began interviewing the directors of award winning five star international spas. And I discovered (not surprisingly) that many of these global business people "get it." They attract international travelers, jetsetters, "snow birds" -- and their goal is to provide their guests with the most stellar spa experience possible. They demand product and technique training for their staff that addresses a wider range of skin types. In addition they operate under a culture which is more attuned to the new world traveler.
It's time for the entire spa community to get on board with multicultural skin care. With Asians and biracials as the fastest growing demographic groups and retail ethnic beauty products totaling $3.5 billion in the U.S. alone, major opportunities are available to embrace a new group of consumers.
That would make spa-ing while ethnic a lot more luxurious. And make a lot of beauty aficionados very happy indeed.
Linda Harding-Bond is a spa consultant, master esthetician, and creator of Ethnic Spa Aficionado.
Related