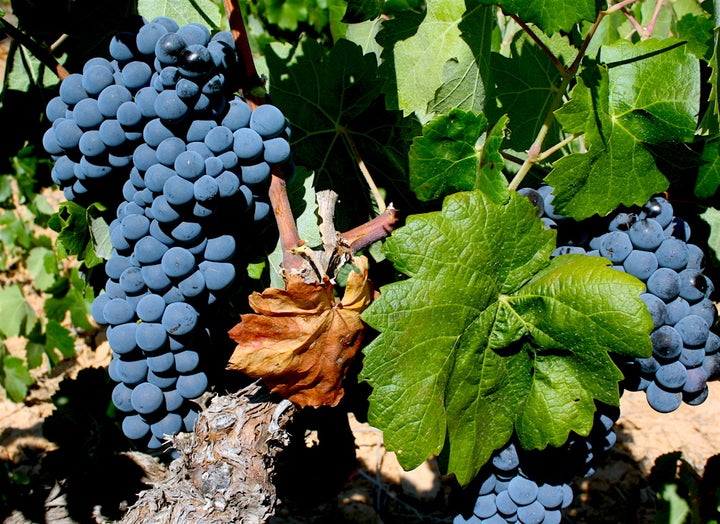 For those of us who love red wine—and need an excuse to drink even more of it—consider the grape called Bobal, which is loaded with one of the highest concentrations of resveratrol. Depending upon which studies you're reading (or ignoring), resveratrol might be an anti-aging antioxidant that might be beneficial for cardiovascular health.
Even if resveratrol's virtues are overstated, you're drinking Bobal, which is Spain's third most planted varietal. Known as the "Land of Bobal," D.O. Utiel-Requena has been producing wine for over 2,700 years.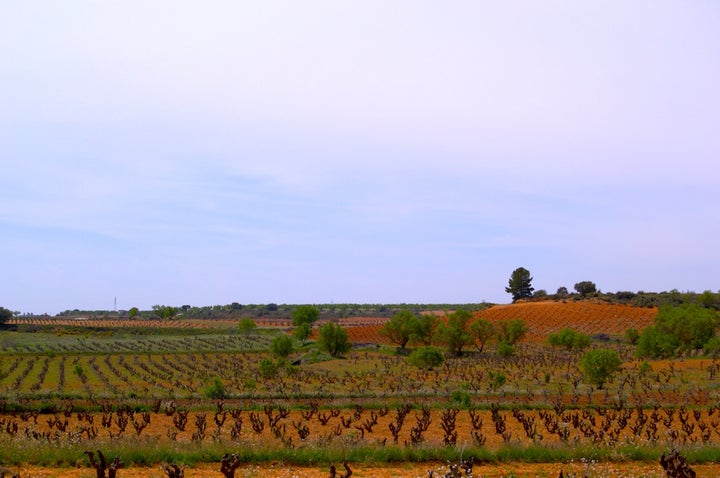 When UNESCO Heritage takes notice of a region, you know there's even more reason to pay a visit—and particularly when that region is situated in the sun-drenched interior plains of the province of Valencia. In spite of more than 90,000 acres of vines at more than 100 wineries, 75% of which are Bobal, the grape remains little known beyond Spanish borders.
The word Bobal derives from bovale, meaning "bull" for its large grape bunches that resemble a bull's head. Historically, this hardy, thick-skinned grape has been admired for producing full-bodied wines that are intensely-colored and rich with forest fruit.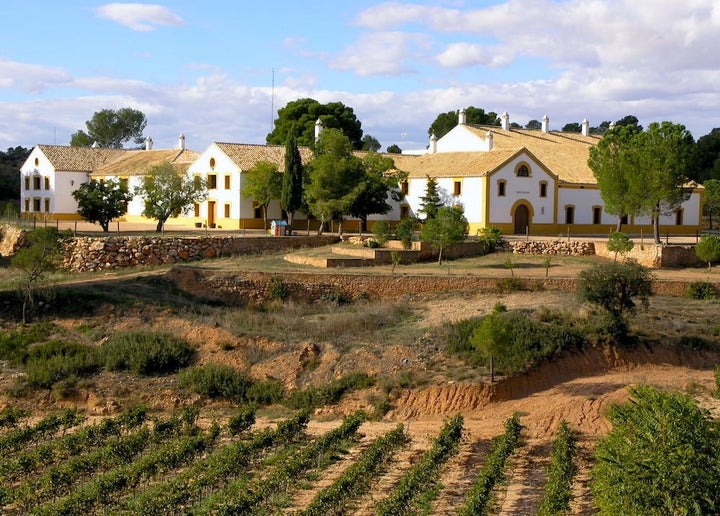 In more recent years, however, Utiel-Requena winemakers have begun producing Bobal wines that retain the grape's robust quality, albeit with a more restrained elegance and a deeper complexity alongside a beautiful perfume. A range of micro-climates within the nine municipalities of Utiel-Requena enables a broad spectrum of Bobal wines that express the region's unique terroir.
Notable for dark fruit flavors like plum, blueberry, prune, fig, and blackberry, Bobal pairs well with rich stews and casseroles, oily fish, and barbequed meats—and especially paella, Valencia's signature dish. Let's take a sip from three Bobal wines that work beautifully during the spring and summer seasons.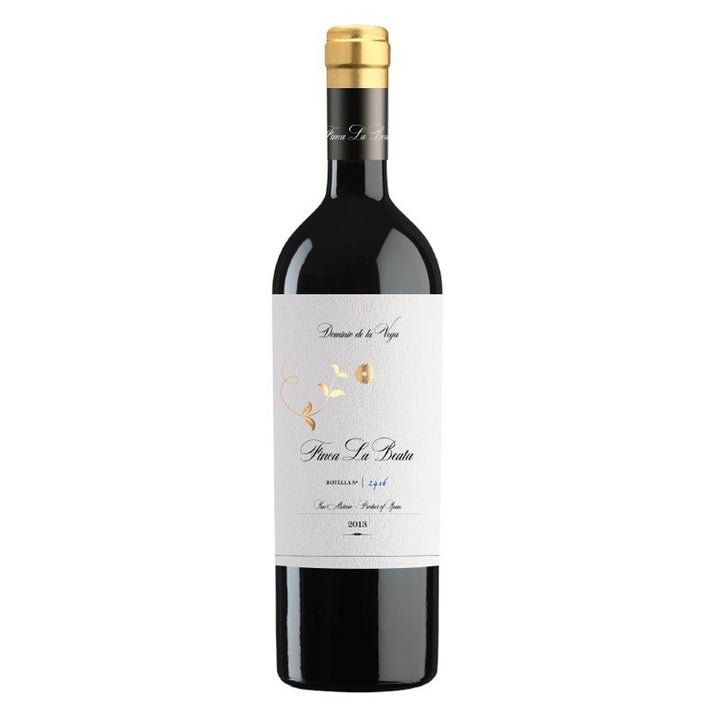 Dominio de la Vega Finca La Beata Bobal (2013): With nearly 150 acres under vine, Dominio de la Vega produces 600,000 bottles annually—although less than 5% of its production is exported to the States. The best and the oldest vineyards are used to grow the Bobal grape, with which winemaker Daniel Expósito creates premium wines both expressive and elegant.
Aged for 18 months in new French Allier barrels, Finca La Beata (2013) reveals a nose of black fruits and lavender rising from a vibrant cherry-red color. This 100% Bobal at 14.5% is deeply complex, revealing itself in waves: hints of lavender and rosemary wafting over balsam and blackberry. The ripe tannins linger with a long spicy finish.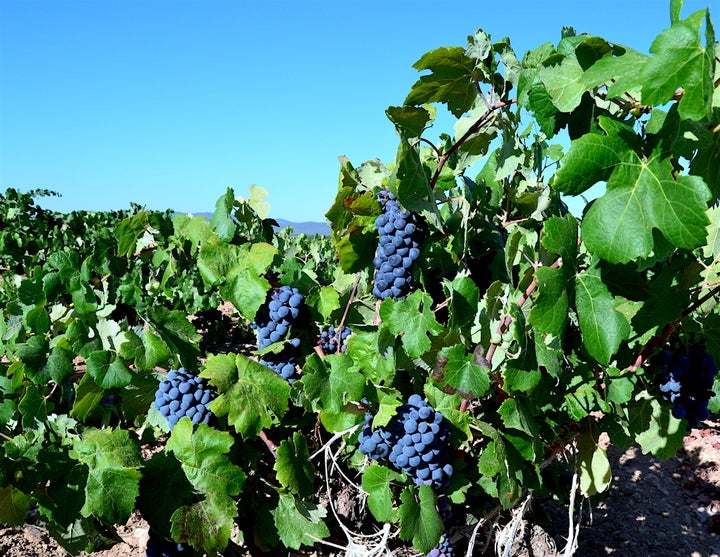 The award-winning Finca La Beata (2013) was included in the "Top 90" list of the Best Wines from Spain, as well as the recipient of bronze and silver medals—and a 95 rating at Interwine China 2014. Only 3,000 bottles were produced of this single-estate 100% Bobal. Clearly, if you can get your hands on this beauty, your meal has found a superior complement. Enjoy this elegant 14.5% wine with spicy stews and grilled meats— and then finish a second bottle with strong cheese.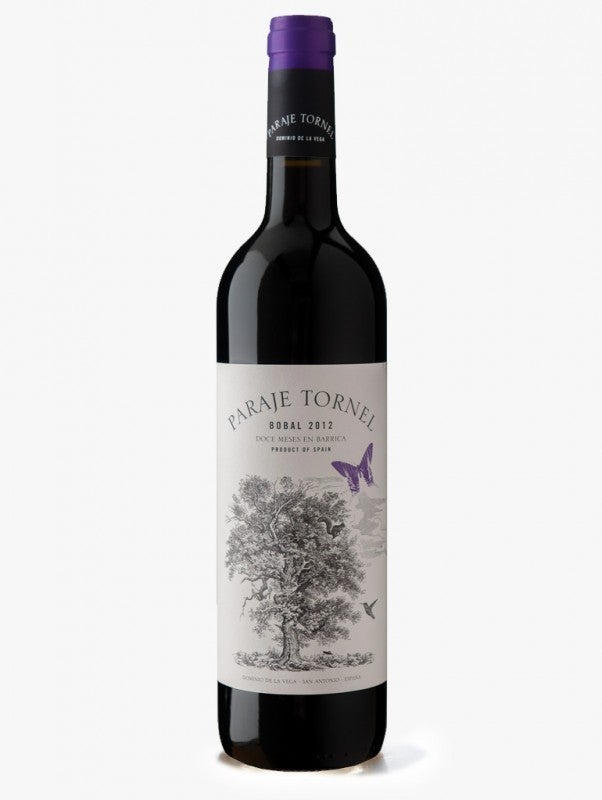 Dominio de la Vega Paraje Tornel Bobal (2013): Since its inception in 2000, Dominio de la Vega has focused on the extraordinary potential of Bobal—and particularly when cultivated in older vineyards. Originally planted during the years between 1940-1950, the vineyard Paraje Tornel encompasses little more than five acres—with vines at least 50 years old and a harvest by hand in the second half of September. The resultant vine is as distinguished as its heritage.
Aged for 12 months in French oak barrels, plus at least another 12 months in the bottle, Paraje Tornel (2013) is 100% Bobal at 14%. As brilliantly garnet as an Anglican bishop's cassock, this wine rewards the nose with whiffs of cocoa and lightly roasted coffee complemented by a faint scent of cinnamon and toast. There's a beautiful balsamic sensation wafting through blackberry fields dotted with bushels of red currants.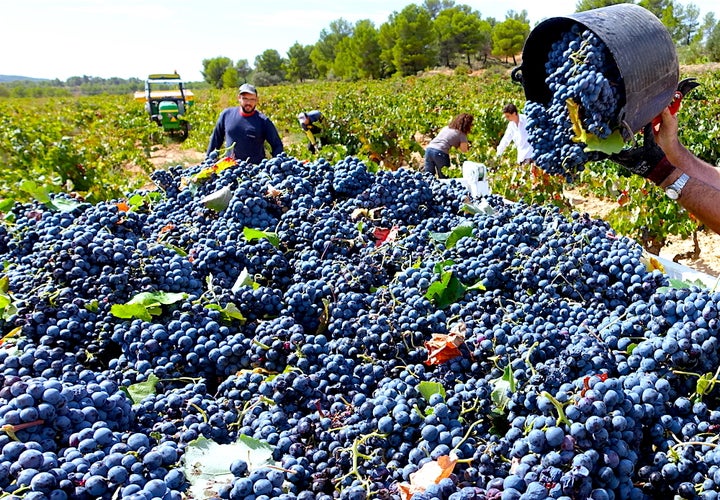 Ripe and full in the mouth, Paraje Tornel (2013) exhibits a refined Bobal backbone with smooth tannins and an elegant acidity—all of which makes this wine a perfect pairing for barbeque and spicy stews. Finish the bottle with a dessert course of dark chocolate.
An excellent wine for its price point, Paraje Tornel was a bronze medal winner at World Wine Awards in 2015.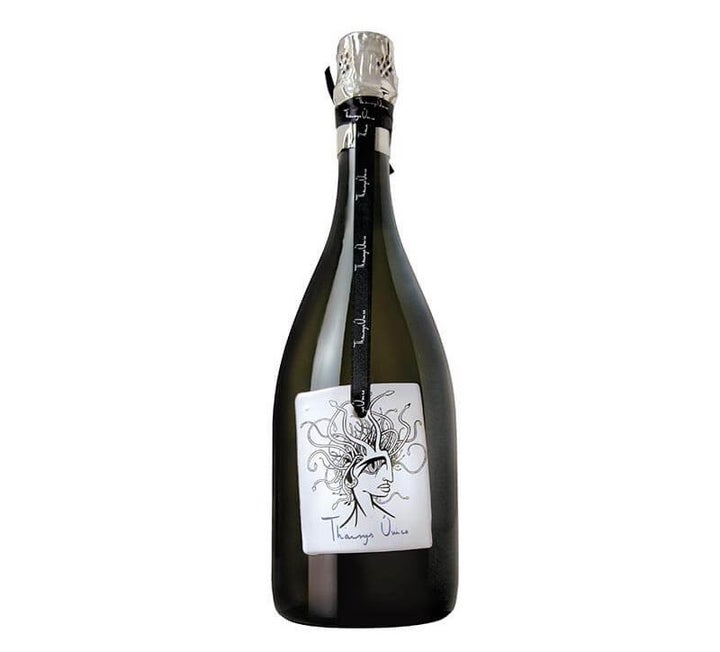 Pago de Tharsys Tharsys Unico Blanc de Negre Brut Cosecha (2014): As unique as its name, this "blanc de noir" sparkler comes from Pago de Tharsys, one of the region's top producers of Cava. Founded in 2002 by Vicente Garcia, "the Godfather of Valencian Cava," the winery produces one million bottles on vineyards that cover nearly 300 acres.
Pago de Tharsys has made a reputation on introducing unique and innovative products such as an Albariño harvested at night—and Tharsys Unico, a sparkling wine made from 100% Bobal.
Bottled with a keepsake ceramic label that features the winery's Medusa-like mascot, Tharsys Unico is the only sparkling wine produced with this varietal. Aged 25 months in the bottle in the traditional method, this unique sparkler shimmers pale chartreuse with fine pinhead bubbles that rise to the surface. On the nose, it's summer in the Mediterranean: pears and apricots and a hint of candied flowers. Think tropical on the tongue, a mélange of citrus and passionfruit with a pleasing acidity.
Given its red wine structure, Tharsys Unico is uniquely suited for red meats, as well as fish such as salmon and snapper. With an average price around $25, this delightful sparkler makes a delicious hostess gift.