Spam in a can just turned into spam in a small bag. According to an announcement from Hormel Foods Corporation on Wednesday, the canned meat is now being served up in bite-sized pieces aptly called "Spam Snacks."
Rick Williamson, manager of external communications for Hormel, told The Huffington Post that the small pieces of dried Spam will be available in select regions later this fall. They will come in bacon, teriyaki and classic flavors.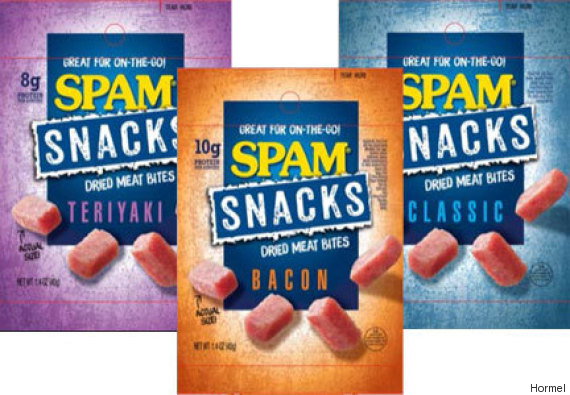 "These fun-to-eat Spam brand product snacks are a perfect complement to the fast-growing dried meat snacking category," said James Splinter, group vice president of Hormel's grocery products, during a presentation with Hormel's investors. "Spam Snacks will be available in limited geographies this summer as we are now in the process of introducing this to the marketplace."
Spam Snacks reportedly contain 8 to 10 grams of protein per serving, which sounds like the company is trying to take on popular snacks like beef jerky. Though no nutritional information is being released from Hormel at the moment, Spam in a can contains six ingredients: pork shoulder and ham, sodium chloride (salt), water, potato starch, sugar and sodium nitrate. So while it's not exactly healthy, it's about the same as having a hot dog or pepperoni.
Would you eat them? Sound off in the comments below!
Before You Go
NOT RECOMMENDED: Slant Shack Dried & True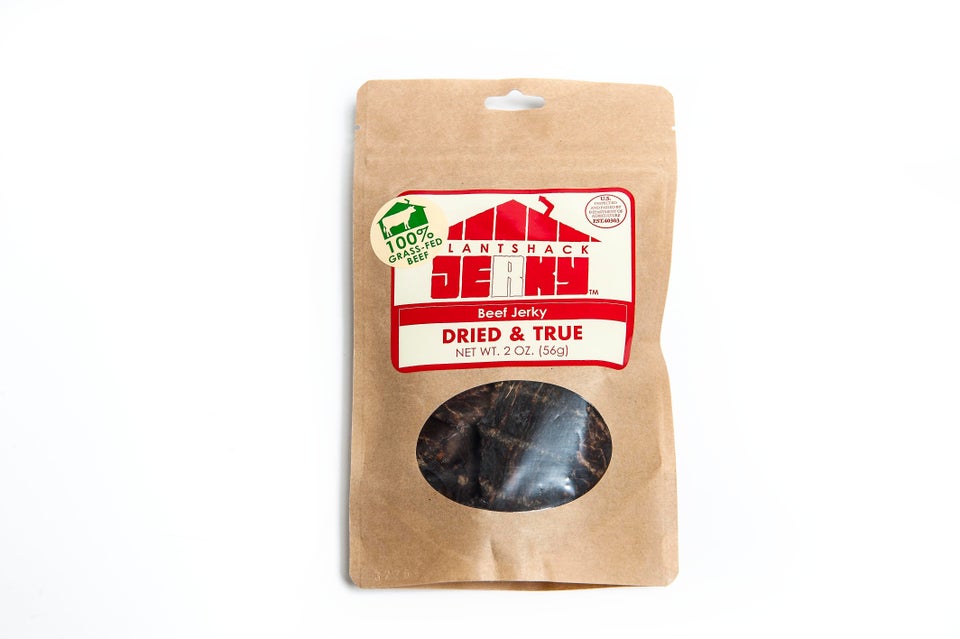 Damon Dahlen/The Huffington Post
NOT RECOMMENDED: 365 Organic Original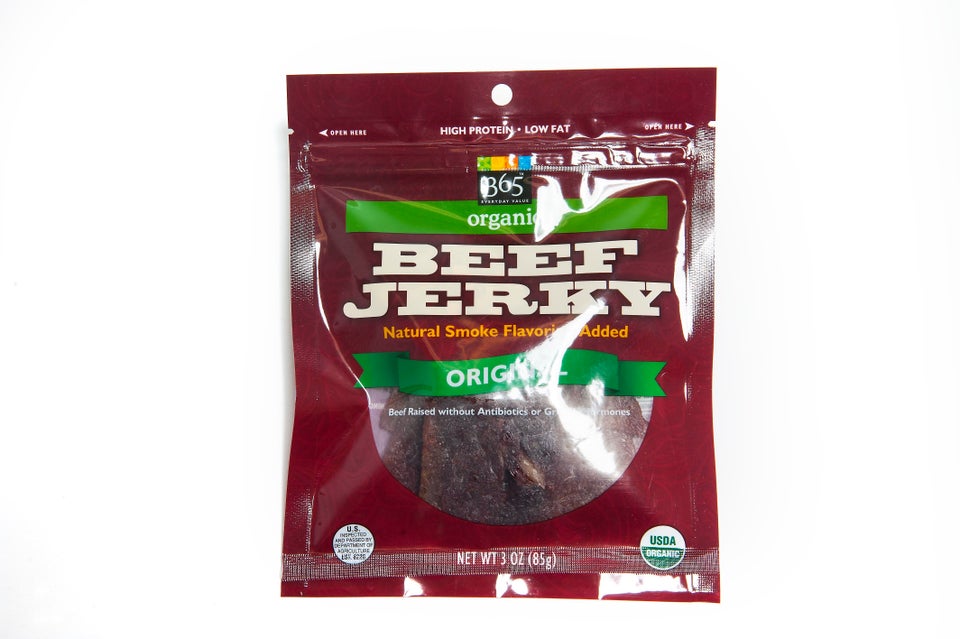 Damon Dahlen/The Huffington Post
Slant Shack Bronx Pale Ale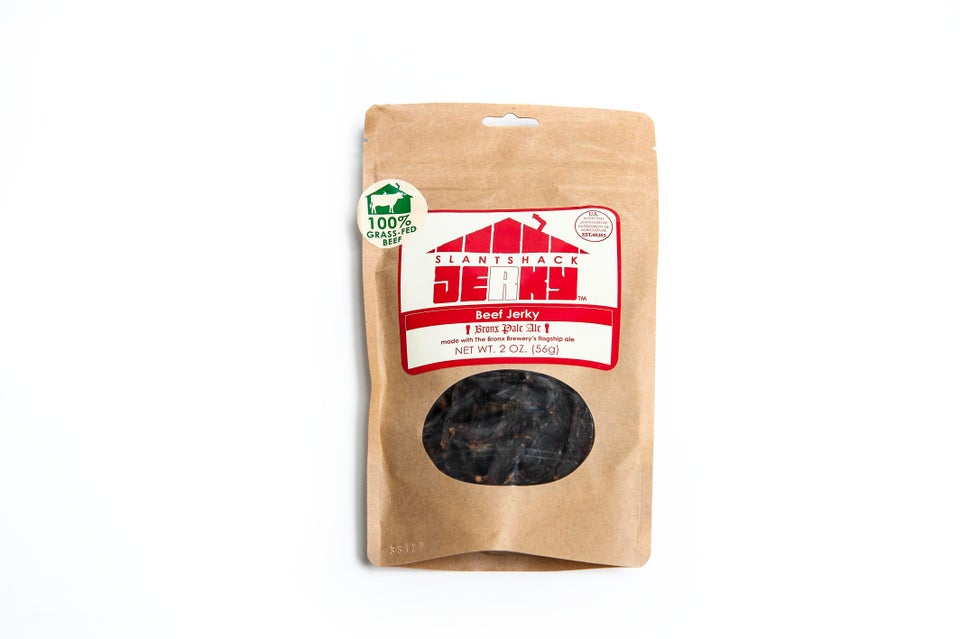 Damon Dahlen/The Huffington Post
Whiskey Soaked Campfire Jerky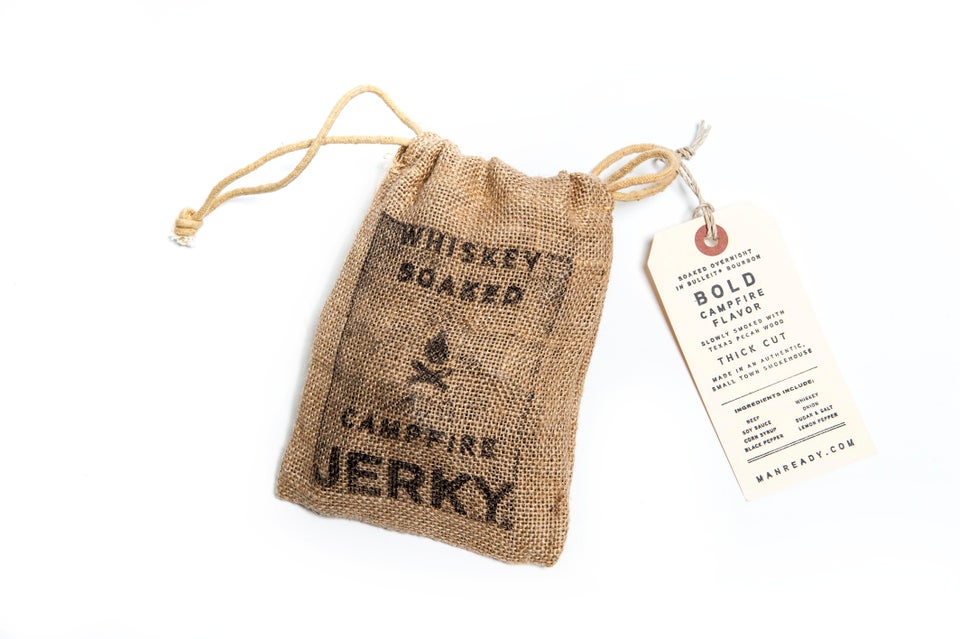 Damon Dahlen/The Huffington Post
Krave Chili Lime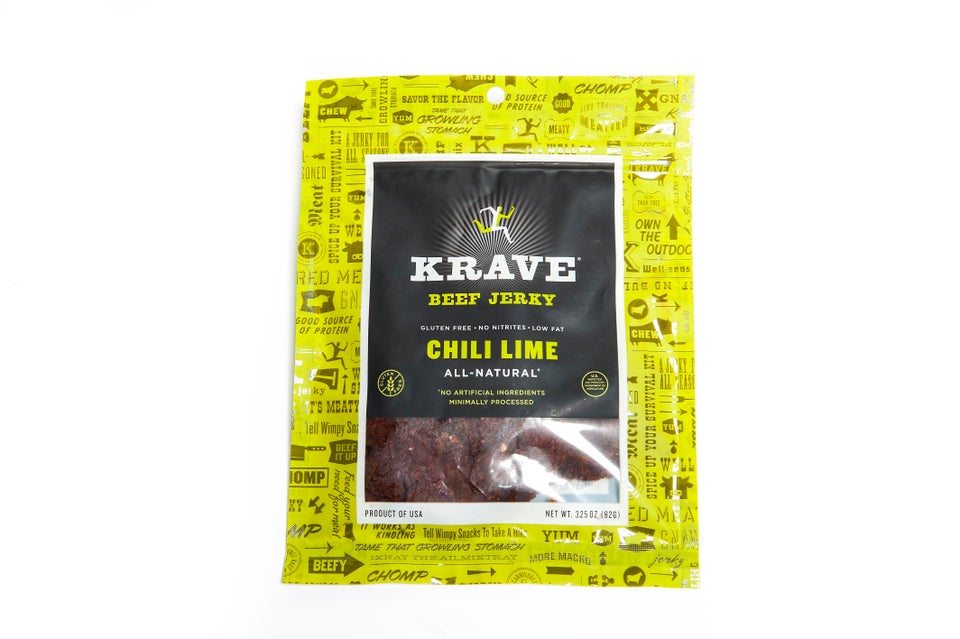 Damon Dahlen/The Huffington Post
Duke's Bourbon Glaze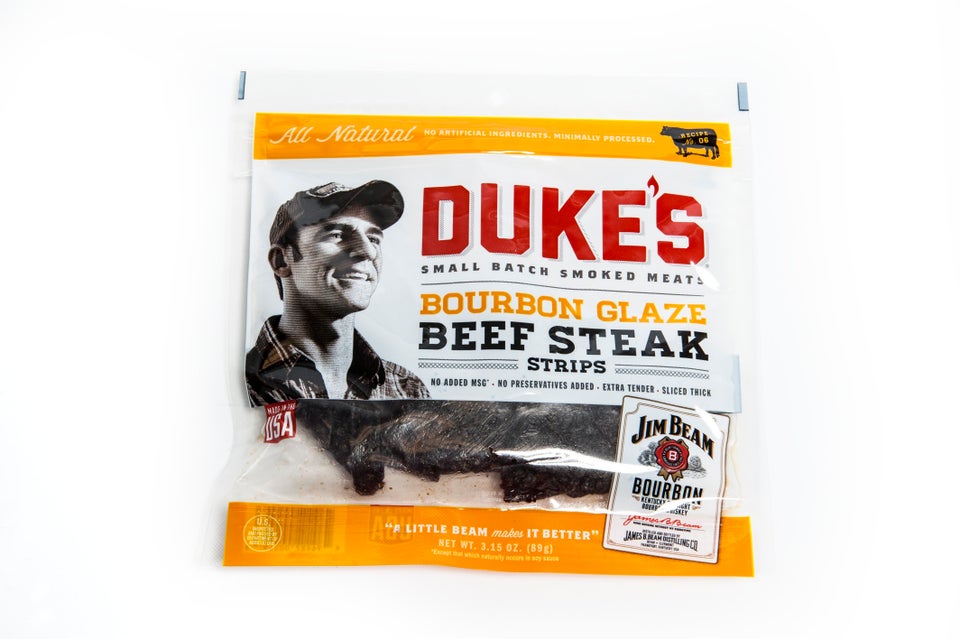 Damon Dahlen/The Huffington Post
RECOMMENDED: Matador Original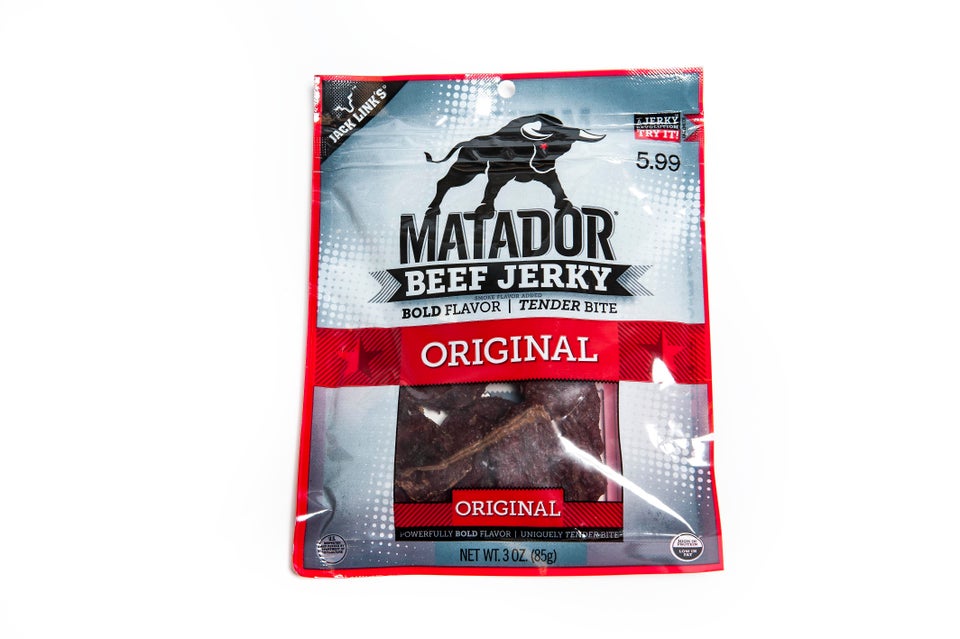 Damon Dahlen/The Huffington Post
RECOMMENDED: 365 Organic Peppered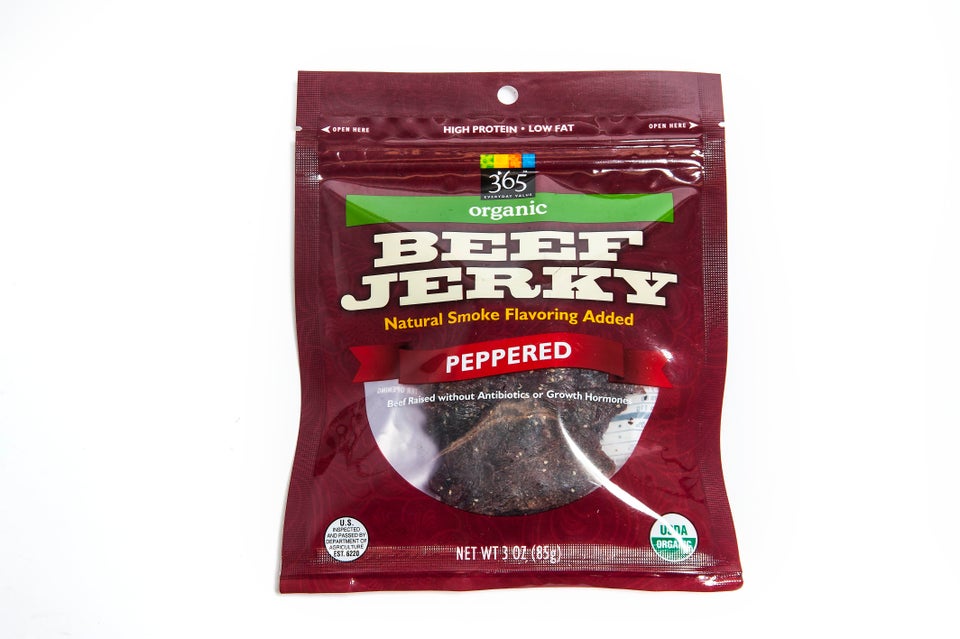 Damon Dahlen/The Huffington Post
WINNER: Jack Link's Teriyaki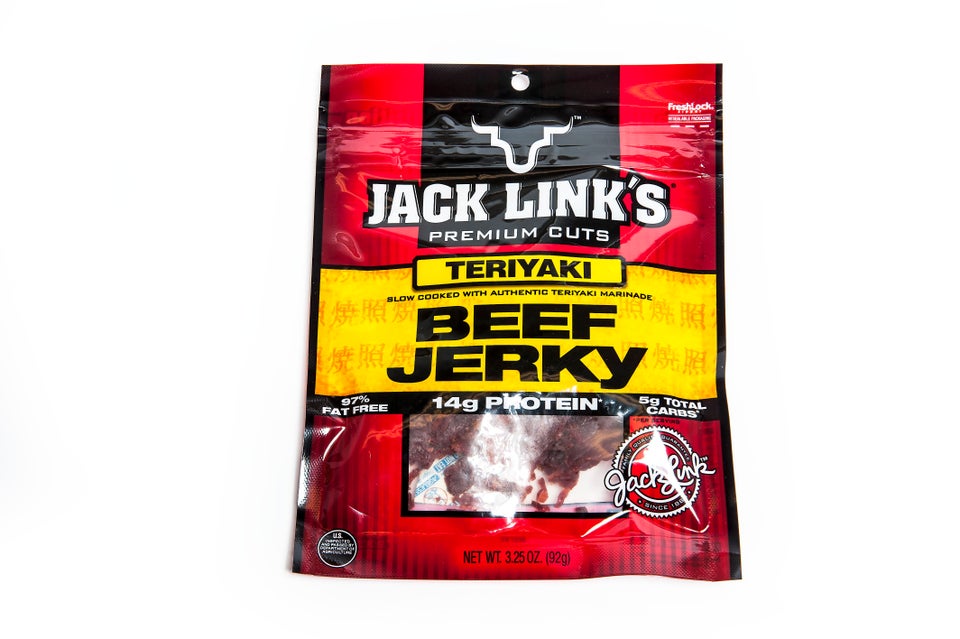 Damon Dahlen/The Huffington Post