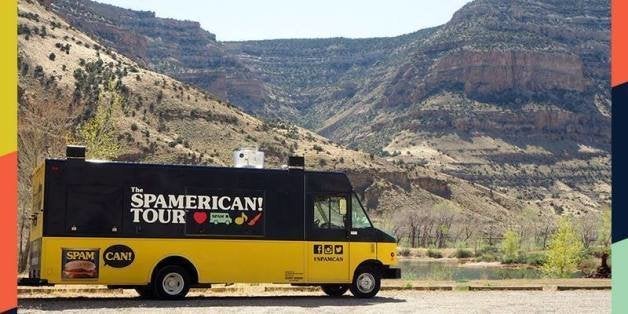 Last week a Spam food truck hit the road for a three month-long trek to 12 cities across the country. According to Quartz, the Spamerican Tour is bringing high-end Spam dishes to a city near you.
GrubStreet calls the truck, which serves dishes like Coconut Spam Spears and Kimchi Spam Musabi Croissants, "the final nail in the coffin for the food truck trend." While this might be true, a Spam food truck kinda makes sense, since the vehicles celebrate the quirky, the cult favorite and the misunderstood (Schnitzel, anyone?).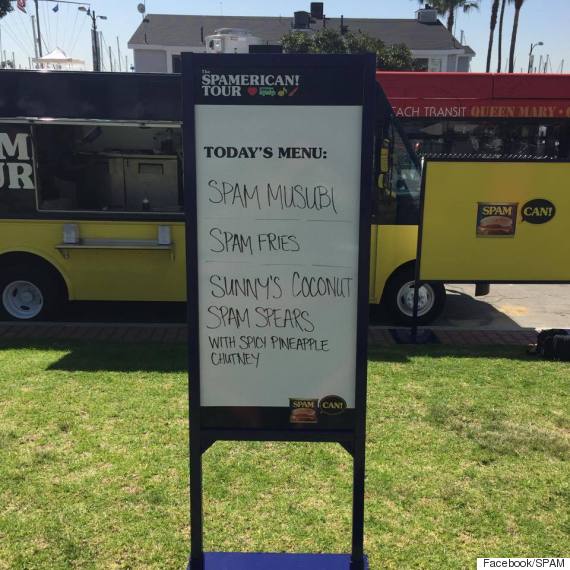 Of course the Spamerican Tour isn't the only questionable food truck out there. Here are five more trucks that are catching our attention and raising eyebrows. What do you think: Have they nailed the food truck concept, or are they running the trend right off the road? Let us know where you stand!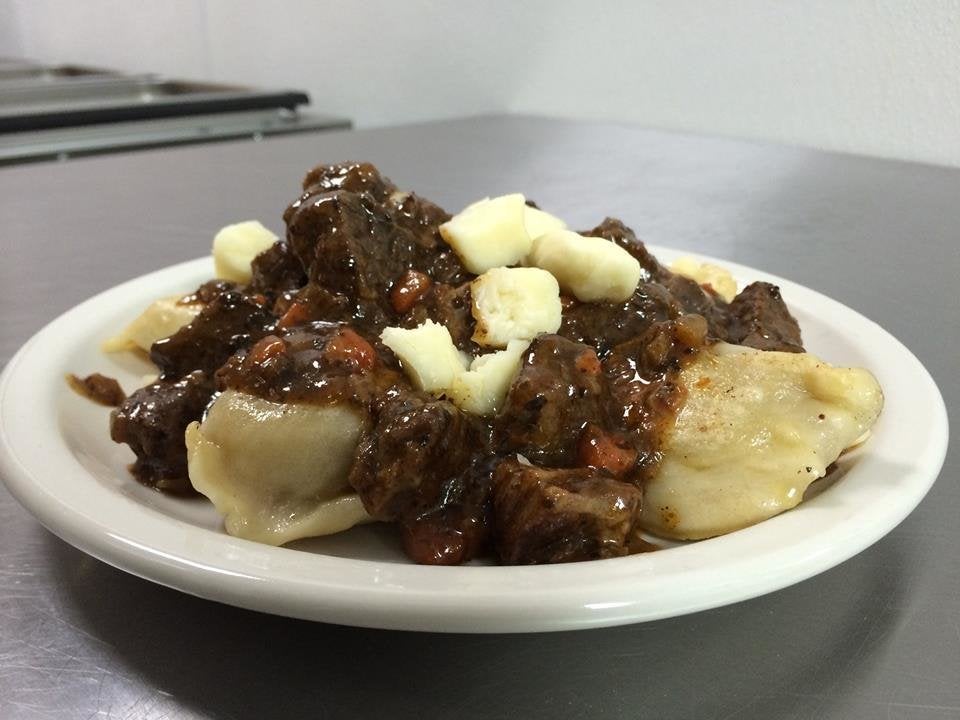 Food Trucks: Perfect Or Passé?