Long after their popular television series and movies faded from television screens and cinemas, the "Pythons" continue to draw sold-out audiences with their hilarious musical, Spamalot. The show opened on Broadway in 2005 and is running somewhere at this very moment, including at Cerritos Center for the Performing Arts, in a rousing production mounted by the very talented 3D Theatricals company.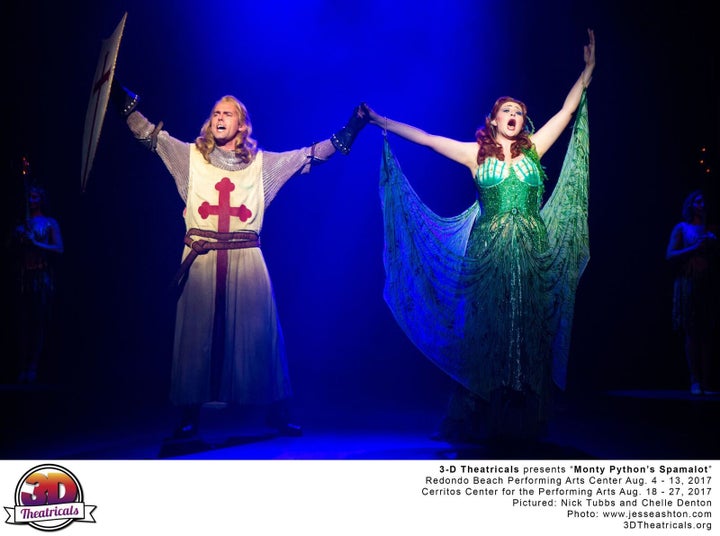 Spamalot has something from everyone – from broad humor to high-brow parodies of Marxist economics. It embodies not only the traditions of British comedy, but also many strains of American musical comedy – poking fun at all of them. In "The Song That Goes Like This," the show skewers all the formulaic show-stoppers that are the grist for the Broadway musical mill. And in "The Diva's Lament," the female lead complains "What happened to my part?"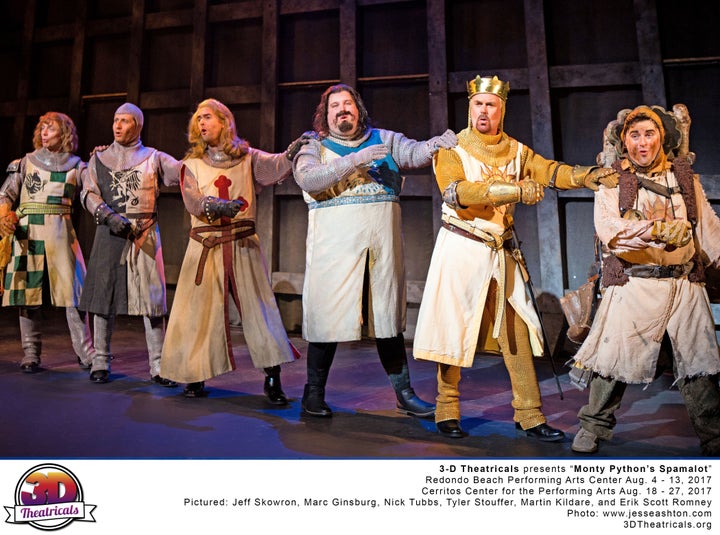 As a veteran viewer of a number of touring and other productions of Spamalot, I can testify that this is one of the best ever. Director Carol Bentley has woven the cast into a spirited, tightly wound comedy machine, mixing performance, dance, costume and music into an energetic romp. Chelle Denton, who plays the Lady of Lake, is a brilliant and charismatic stage presence as she brings the house down with several belt-it-out, over-the-top numbers. Martin Kildare is a regal straight man as King Arthur, and Mark Ginsburg is an outstanding Sir Lancelot and French Taunter. Also special praise for the versatile and talented Daniel Dawson, who shows his range in the roles of Not Dead Fred and Prince Herbert. This is a Spamalot not to be missed.
Related
Popular in the Community