NEW YORK -- A giant sculpture of a girl's head by Spanish artist Jaume Plensa (JOW'-meh PLEHN'-sah) has landed in a New York City park.
The 44-foot-tall "Echo" was unveiled Thursday in Madison Square Park by the park's conservancy.
The internationally renowned artist says the white fiberglass resin work was inspired by the Greek mythological nymph Echo. She could only utter other people's thoughts but not her own.
The massive scale of the work also draws parallels to Echo's origin as a mountain nymph.
It will remain in the park until Aug. 14.
The artist says the sculpture's face is based on the 9-year-old daughter of a restaurant owner near his home in Barcelona.
Plensa is known for his monumental forms. Chicago's Millennium Park is home to his 50-foot-high "Crown Fountain."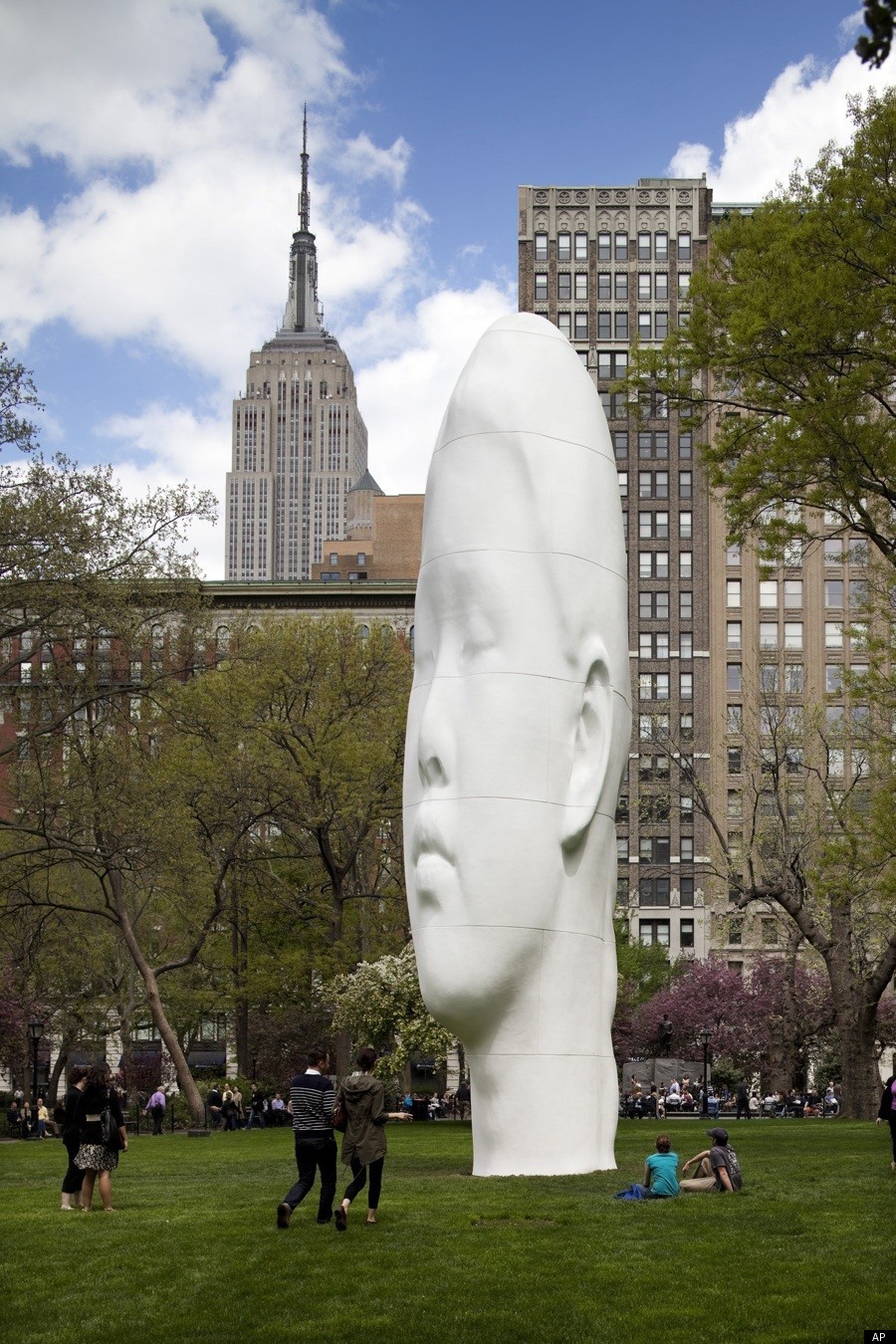 Popular in the Community