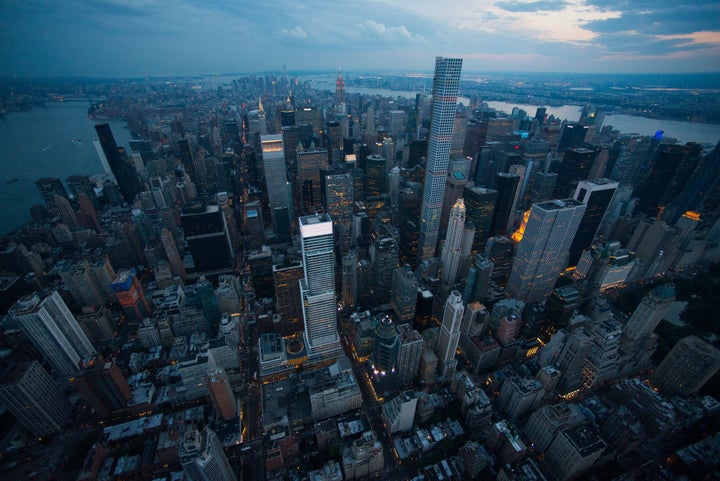 NEW YORK -- The country's oldest Spanish-language daily newspaper, El Diario/La Prensa, began 2016 facing an uncertain future, as staff cuts and tensions between the union, the NewsGuild of New York, and the paper's owners compound an already difficult transition to the web.
The paper's steady decline has continued in the four years since Argentina's La Nación, a leading conservative daily, bought El Diario's parent company ImpreMedia, promising to pump new investment into the struggling institution and usher it into the digital age.
But despite a multimillion-dollar cash injection, current and former employees describe a pessimistic atmosphere presided over by foreign managers unfamiliar with New York, who have redirected their coverage toward national news and have cut roughly three-quarters of the paper's editorial staff since taking over. The company planned to announce another round of newsroom layoffs Friday.
The former CEO of the paper, Francisco Seghezzo, told staff at a meeting last month that the print edition would likely cease to run, according to Oscar Hernandez, an employee in the paper's advertising unit who belongs to the staff's union.
"You're killing the very substance of information that's been such a part of the community for so many years," Hernandez told The Huffington Post. "Is this the downfall of a newspaper, or is it the downfall of a community?"
But incoming CEO Gabriel Dantur, who started Jan. 4, says the print edition will keep running while the company rethinks its relationship with advertisers and searches for ways to boost revenue. He said, however, that the print edition would have to shed pages to cut costs.
"The goal is to assure El Diario's sustainability," Dantur told HuffPost. "We're aware these are difficult times. But a business that isn't self-sustaining, unless it's a charity, can't be independent."
Dantur's mission will be difficult. El Diario/La Prensa's financial problems predate the La Nación purchase and reflect many of the same pressures that shuttered metro dailies across the country over the last decade.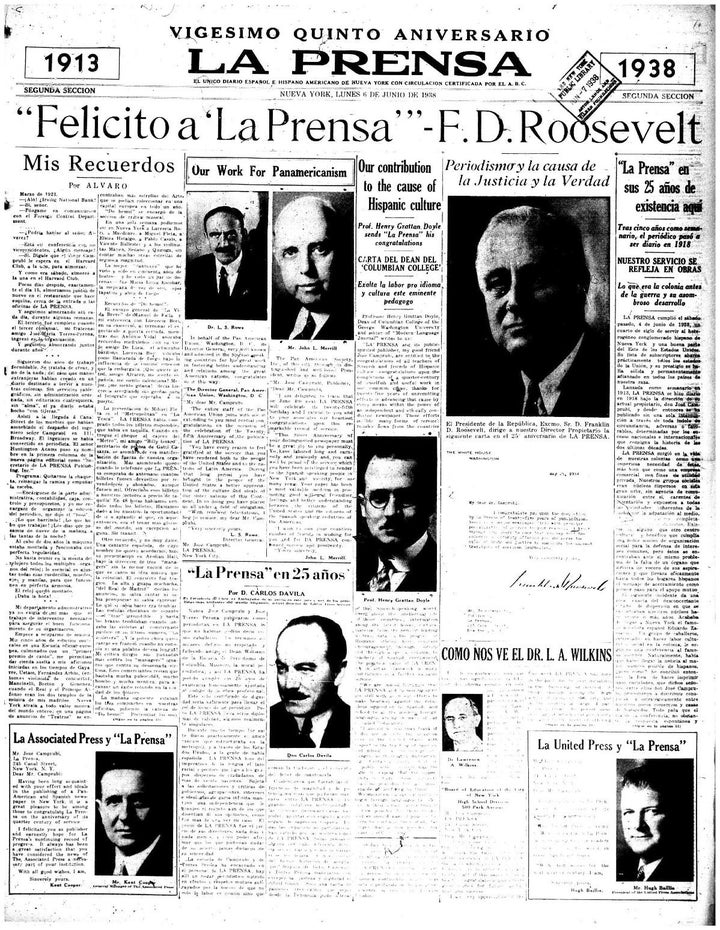 First published as a weekly in 1913, La Prensa emerged in a thriving era for the multilingual press serving New York City's many immigrant communities. Originally targeted toward Spaniards in the Lower East Side, the paper changed with the times, embracing new waves of readers with roots in Latin America who shared the Spanish language. La Prensa merged with its competitor El Diario in 1963, giving today's paper its compound name.
With the rise of the Internet, the paper's circulation plunged, along with ad revenue. Paid circulation peaked at 80,000 in the late 1980s, but had plummeted to less than half of that by the time La Nación bought ImpreMedia in 2012, according to Audit Bureau of Circulation data cited by New American Media.
With revenue dwindling, La Nación's purchase of ImpreMedia -- a media company that publishes a handful of Spanish-language dailies nationwide, including Los Angeles daily La Opinión -- seemed like an opportunity to change course and obtain the investment needed to reinvent a clunky digital operation that existed largely as an afterthought to print.
El Diario/La Prensa still produces strong reporting of urgent local interest. Zaira Cortes, for example, has published a series of reports on the anxiety stoked locally by the Obama administration's immigration raids.
And Dantur points out that La Nación pumped more than $20 million into ImpreMedia since the purchase four years ago.
But despite an injection of new money and a web page redesign, the paper continued to struggle, leaving many in New York's Latino community concerned about the future of the century-old institution.
"The paper's already become irrelevant to a lot of people," Angelo Falcón, the director of the National Institute of Latino Policy, told HuffPost. "There is no paper or mechanism that has replaced El Diario and the role that it played historically. It's a big loss."
At the same time, a management viewed by the union and some former employees as imperious and disconnected from New York's multiethnic and multicultural Latino community repeatedly butted heads with staff. The National Labor Relations Board found in 2014 that the new owners had violated the company's collective bargaining agreement by illegally firing eight employees. An agreement between the union and management prohibited further layoffs until this year.
Dantur acknowledged the tensions, but said they could be overcome with time and dialog. He described the cuts as "painful," but noted that ImpreMedia has lost money for each of the four years that La Nación has owned it. It will come closer toward reaching a break-even point this year, he said.
"Many people fail to understand that the responsibility of the management is to guarantee the survival of the company," Dantur said. "A media outlet that has existed for 100 years is an institution. It carries in its DNA the mission of acting as a voice for a community. What we want is to keep it from disappearing."
With his previous contact with staff limited to quarterly visits to New York for board meetings, Dantur will have the benefit of building fresh relationships in the newsroom. But the beginning of his tenure will also be clouded by dismissing more staff shortly after taking over.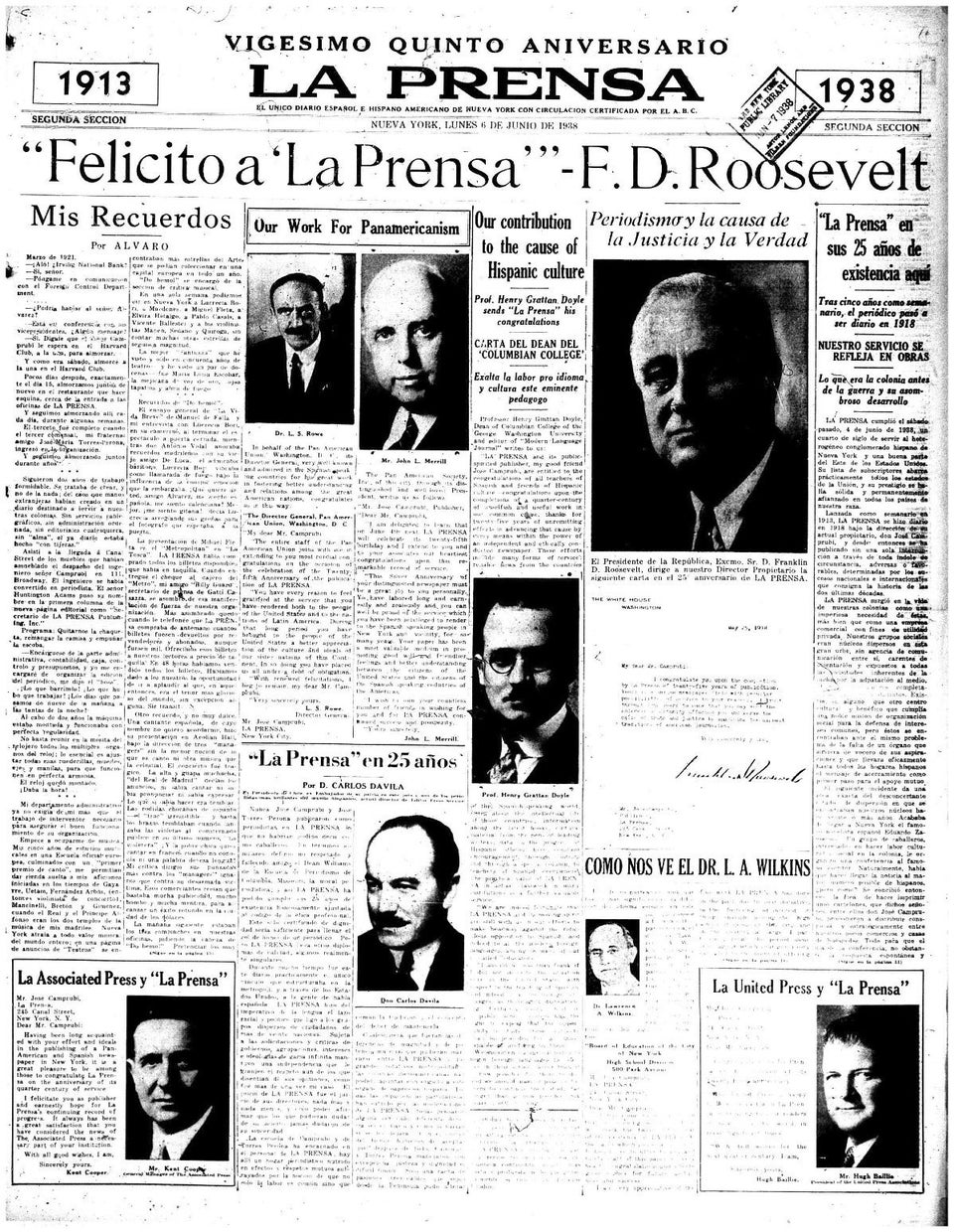 100 Years Of El Diario/La Prensa
Related
Popular in the Community