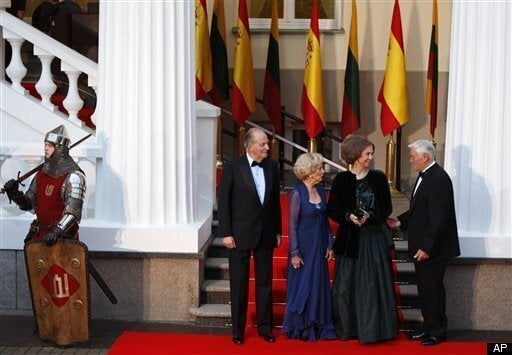 A group of Spanish nobles is pooh-poohing a new law that affords inheritance rights to women, if they are the eldest offspring, the Guardian reports:
A group of grandees and other nobles have rebelled against a recent change in Spain's law which prevents a son from claiming the family title if he has an elder sister. They are demanding that the country's constitutional court strike the law down, as it may allow some women to claim titles retroactively from brothers or uncles who currently hold them.

They claim the law was tailor-made to suit a group of powerful women, including the designer Agatha Ruiz de la Prada, who claimed titles held by male relatives. Ruiz de la Prada claims the title of Marquess of Castelldosrius from an uncle who received it from his elder brother - skipping Ruiz de La Prada's now deceased mother.
Ruiz de la Prada is dismissing the accusations that she had a part to play in the new law as being a ridiculous inflation of her influence, and she denies any active lobbying effort, according to the Guardian report. The rabid aristocrats are also trying to involve King Juan Carlos by begging him to intercede on their behalf. The monarchy, according to the Guardian, is above the effects of the new law.
Related
Popular in the Community