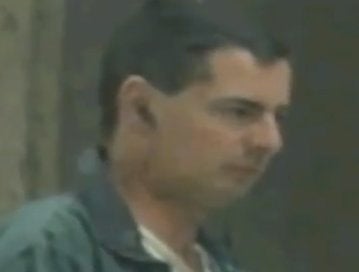 But he is not living out a feel-good comedy like 2004's "The Terminal," which featured an affable Tom Hanks as a foreigner waiting out a revolution in New York's JFK International. Completely broke, Ben-Azul has been scrounging for food and cigarette butts in trash cans, according to PubliMetro.
He earns his only money by returning luggage carts to their storage area and removing the coins.
Ben-Azul told the Chilean TV station Megavision that he came to Chile from Spain to resolve a dispute with relatives, but was unsuccessful. He then returned to the airport terminal having run out of money. He has spent the last two months sleeping in corners of the cavernous building.
Unlike the Steven Spielberg movie, presumably there's no hint of romance either with a Catherine Zeta-Jones-like flight attendant. Reports depict Ben-Azul as a mysterious, solitary figure who listens to his headphones as he wanders the concourses toting his luggage. Ben-Azul told Mega he's waiting for family in Spain to send him money. No word on when -- or if -- the aid is coming.
Many English-language outlets, from the New York Daily News to the Daily Mail -- have picked up on the story and drawn the obvious parallel to the movie. It remains unclear if this coverage will end Ben-Azul's residence in the airport or prolong it.
Incredibly, Ben-Azul would have a long way to go before approaching the airport stint of Iranian refugee Mehran Karimi Nasseri, the inspiration for "The Terminal." According to the BBC, Nasseri spent a total of 18 years sleeping in Terminal One of Charles de Gaulle Airport in Paris. During that time Spielberg made Nasseri perhaps the richest homeless man in Europe by offering him a reported $200,000 to $300,000 for story rights, the network said. Nasseri departed the terminal in 2006 to be treated for a medical condition and was subsequently placed in a homeless complex in France.
In December, reports circulated about a Greek family that tried to escape its country's financial crisis by staying more than six months at Munich's airport.