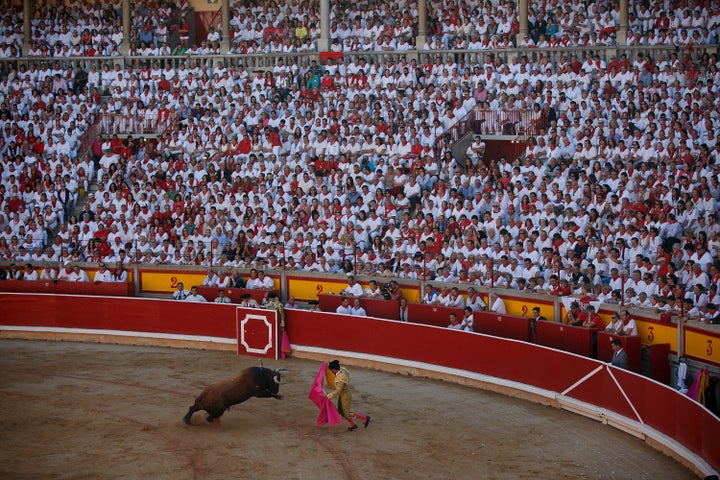 Textbooks over toros! A cash-strapped Spanish town is redirecting bullfighting funds to a program that provides books for local children.
Villafranca de los Caballeros, a small town an hour and a half's drive from Madrid, has celebrated its annual summer festival with a traditional bullfight for more than a decade. But this year the town plans to use its 18,000 euro (about $19,765) bullfighting budget to help families that can't afford school supplies buy books for their children, the Guardian reported. The majority socialist town council approved the proposal Thursday.
Mayor Julián Bolaños told The Huffington Post that despite the vote, his town isn't opposed to bullfights, which draw the ire of animals rights activists and can be fatal for participants. "I am not anti-bullfighting, although I see bullfighting as a shameful spectacle. I don't like to watch an animal being abused to death, but I am not against a business that reports millions of euros to the country," he said.
Bolaños said he would be open to bullfighting organizers who assume "absolutely all costs" hosting celebrations in the future.
"That's for sure, but the council is not earmarking a single euro from the budget to finance the show, " he said.
The mayor said Villafranca de los Caballeros' residents have congratulated the decision. Even those who love bullfighting think the money could be better used in other ways.
Additional reporting by HuffPost Spain's Guillermo Rodriguez.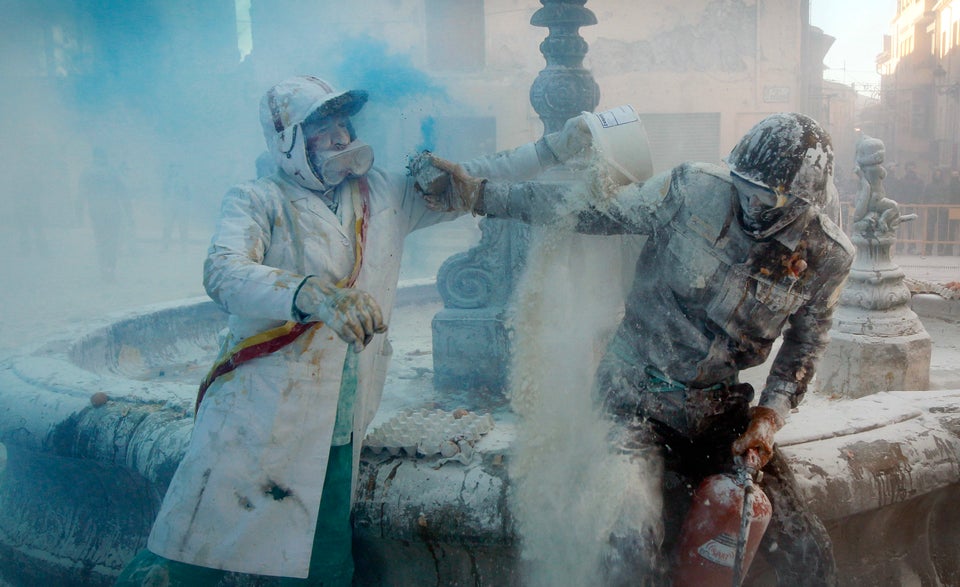 Els Enfarinats Festival In Spain
Popular in the Community