Heather Thomson, creator of the latter brand (and "Real Housewives of New York" alum) alleges that Spanx ripped off several of Yummie Tummie's signature control tops and violated the company's patents. According to Women's Wear Daily, Thomson was sent a package with an "anonymous" note and a few of the aforementioned copied tops. She tells WWD:
"I immediately recognized it as my original Yummie Tummie tank. We contacted Spanx by letter [through legal counsel] on Jan. 18 to notify them that they were infringing on my patent ideas and we asked them to cease and desist. Spanx then asked for a [one-month] extension to be able to do their own due diligence .…They responded on Feb. 14 saying they didn't think there was any patent infringement and requested another extension."
This isn't the first time we've seen a fashion patent quibble lead to legal action. Last August, Lululemon took Calvin Klein to court over their "Astro" pants that were a little too similar to the former company's yoga pants. But how much is intellectual property protected in an industry that seems to run on copies and fakes? Forever 21 seems to be doing just fine with its business model, winning most knockoff cases that come its way. Given that the courts have been kind to those fashion companies who copy, should Spanx just take their chances?
Thomson seems to think not. The Yummie Tummie president is confident about her chances for success, telling WWD "I hope [Spanx] is ready for war because I will not lie down."
Who do you think should come out on top in this one: Spanx or Yummie Tummie? Sound off in the comments!
Spanx has some famous fans...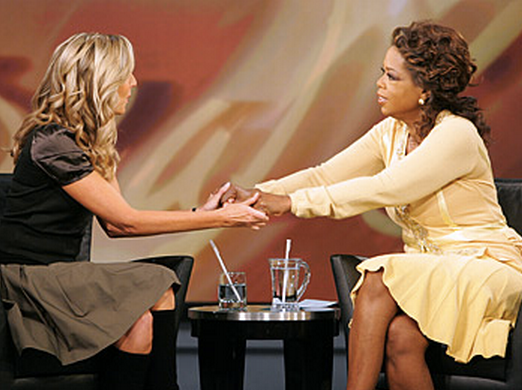 Celebrities Who Love Spanx
Related