"More and more people now evaluate the importance of art, not from a perspective of what's entertainment and what's merely superficially titillating or entertaining, but from the perspective of finding what is going to reach down into your core and lift you up on those days when you feel at your worst. What's going to remind you that there is something deeply beautiful, powerful, and trustworthy in you, your human journey and the world."

In late September of this year, in the nucleus of all things cultural and emphatic, the potpourri of humans, interests and accomplishments, (New York City, East 42nd Street to be exact), Spar Street, standing 6'4" with a tranquil demeanor, watched three courageously progressive, fervent women receive an award. He watched his sculpture, The Agent of Change, transcend from a piece of his collection, to a tangible symbol of perseverance, honor and leadership. On that day, three legatees, Her Excellency Sheikh Hasina, Prime Minister of Bangladesh, Her Excellency Marie-Louise Coleiro Preca, President of Malta and Her Excellency Madam Ban Soon-taek, First Lady of the United Nations, were each celebrated for their leading roles in sustainable development, gender equality and women's empowerment. The Agent of Change Award, created by the Global Partnerships Forum, honors the mission of people who haven't lost focus on what matters. And its Spar Street's art that supports that in more ways than one.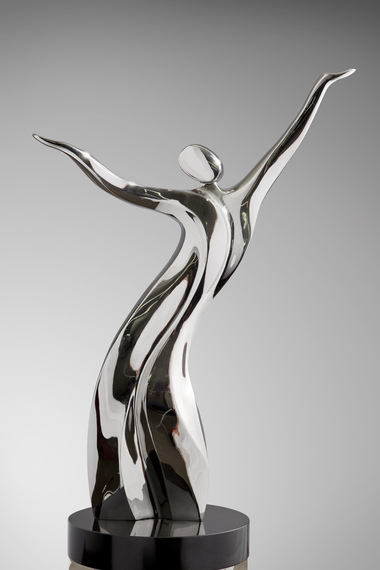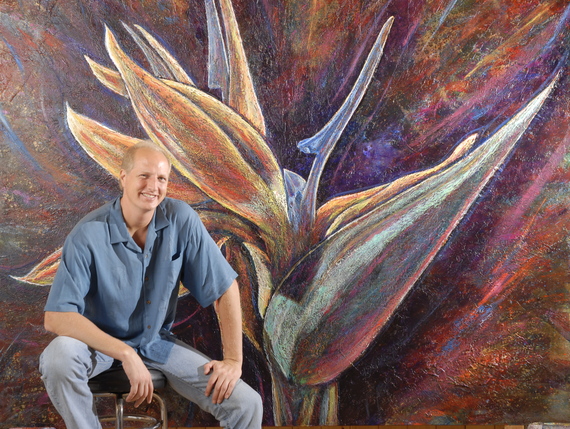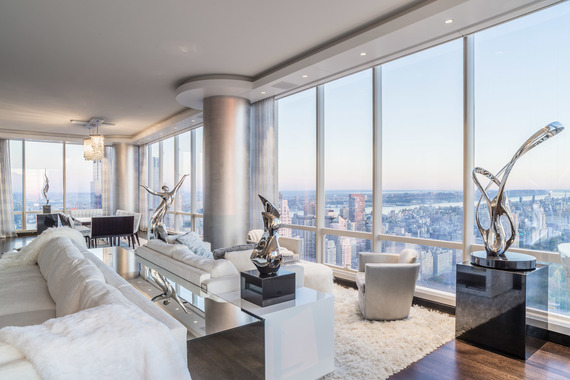 Hawaii based sculptor and painter, Spar Street's mission as an artist and human being is simple, but not always the easiest to fulfill- focus on what is most important in life. The fundamental philosophical questions - what matters to you? Who is your most authentic self and what is your most authentic life? - are at the heart of each piece. It's not just the recipients of the Agent of Change Award who hold Spar's work near and dear. Many notable collectors have taken notice of his work, and have collaborated to follow this trajectory... and they truly believe in what Spar's creativity strikes within.
"Some art is a direct connection to the divine, and allows us direct access to feeling the depth of what life can be. I'm not drawn to every kind of art. Like all of us, we're drawn to certain kind of foods, certain kinds of music, certain kinds of art, and I know what I like in all three. The art that really matters to me is the art that drives me to a profound sense of connectedness and feeling. When I walk into a space and encounter art that opens my heart and touches my soul, that is a significant contribution to humanity, in my opinion. From my perspective, that is the highest purpose art can serve- to uplift and inspire humanity, to touch our souls, to open our hearts and remind us what matters most."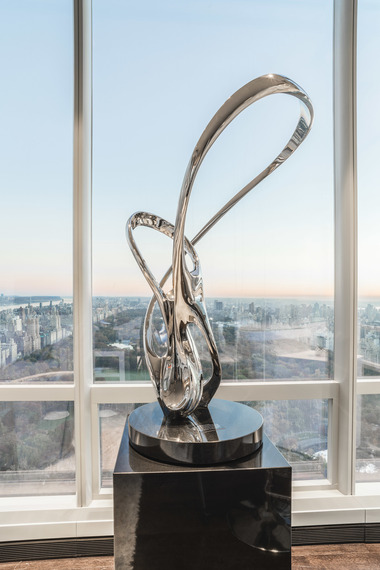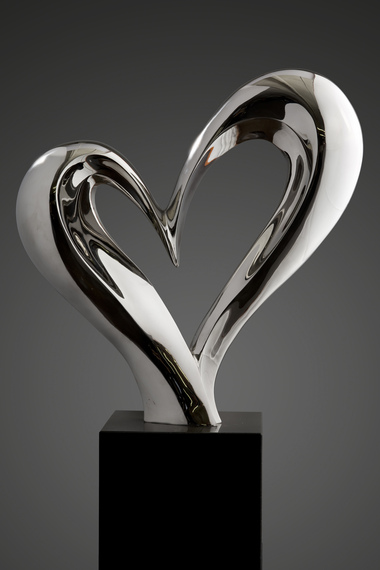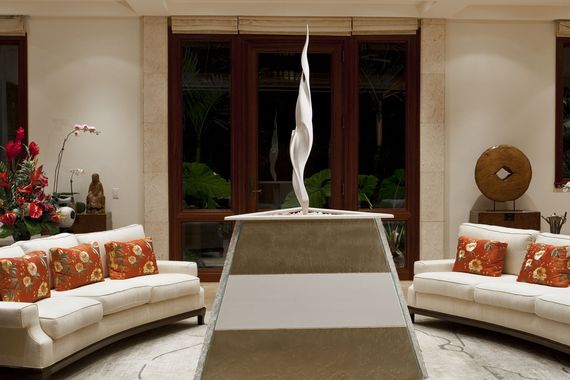 Spar's list of collectors features some of the most well-known and respected individuals in their fields. Luminaries such as Sir Richard Branson, Ted Turner, Eckhart Tolle, Natalie Cole and Jane Goodall are among them. He has worked with major institutions as well, such as The GRAMMY Foundation, Nike, Neiman Marcus Group, B.C. Children's Hospital and the United Nations, UNESCO, and now UN Women, amongst many others.
"I was the official artist for the Grammys for a number of years. Around 2001, the the president of the Grammys foundation introduced me to Michael Nobel," Spar comments. "We were talking about the power of art, and they engaged me then and there to create a sculpture to commemorate the 100th anniversary of the Nobel Peace Prize. The Heart of Peace is that sculpture."
Spar was recently invited by Claes Nobel, of the famed Peace Prize family, and the cofounder of the World Peace One Foundation, to create the sculpture award titled The Heart of Peace to "... honor those persons who ceaselessly dedicate their lives to world peace and world service, and who are creating a better, safer, and saner world."
The visual features of Spar's sculptures could be described as large, bronze, silver or gold leaf-plated structures, mirror-like in surface and familiar in form, but with a subtle abstract quality. One piece resembles a towering, dancing flame, while another, Exalted Giving, seems a work of flowing steel, a looping figure connected infinitely at its base. While his work begins with classic sculpting of an idea (or a series of collaborative ideas when it comes to commissioned artwork), the pieces then take on a more high-tech approach. Spar's work is technically difficult to produce, due to the long curves and planes, all of which need to be perfect and in balance with each other. Once a piece is finished in plaster with a steel armature in the center, it is 3D scanned to ensure exacting standards in its reproduction. From there, Spar works in close collaboration with his California foundry. It takes many expert artisans to bring cast bronze and stainless steel sculptures to life, and American Fine Arts Foundry is the only foundry in the world entrusted to cast the only sculpture known to have come from the hand of Leonardo da Vinci. The result, for Spar, is the technical excellence of each and every curve.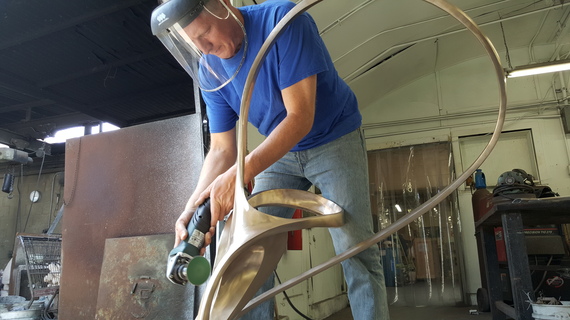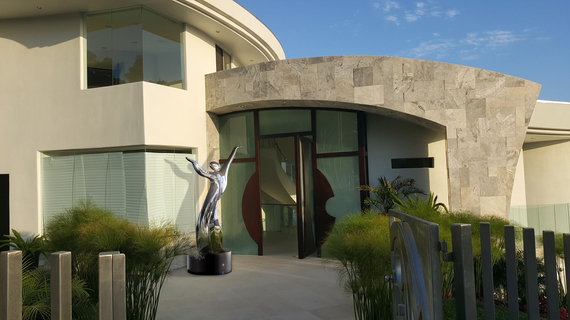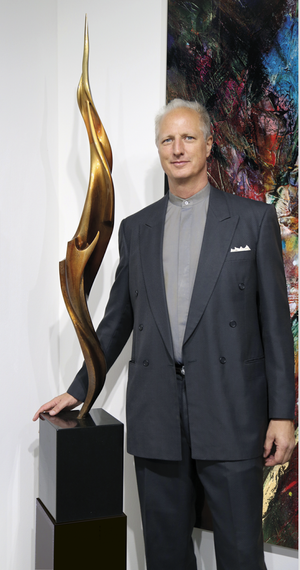 Upcoming projects and shows include an exhibition at Dubai's Avant Gallery in the Four Seasons Resort, Art Miami and peak-season shows in Aspen and Vail, CO. His stunning Upcountry Maui studio has become a go-to destination for art-loving tourists and natives alike, so if you are in that area, be sure to check it out.
"It's profoundly beautiful to see that many people come and appreciate art, I love it. It inspires me to see what art can do to enliven a city. Public art provides a sense of place, carrying the flame of culture, of a community's ideals. The parks and public spaces come alive. The artwork we see every day impacts us, even in subtle ways, inviting us to be our better selves. There's a fragile nature to our petty fears and mundane preoccupations, but as we grow through that fragility, we find our true strength and resilience - more than we imagined possible. And in finding that strength, we come together. That is the power of art. Sometimes we just need a push, a reminder."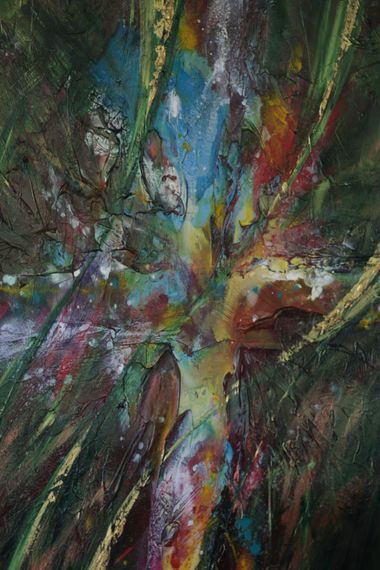 All images courtesy of Spar Street.
Calling all HuffPost superfans!
Sign up for membership to become a founding member and help shape HuffPost's next chapter