Becoming an empty nester doesn't have to be a sad time. Sure, it takes some getting used to not having noisy, messy, yet lovable teens around the house. But look on the bright side. You'll save on your grocery bill now that you don't have to feed your children's seemingly bottomless stomachs, you won't have to clean up as much, you might just rediscover that spark with your spouse, and you'll have plenty of extra space. Lots of it.
You know what all that new space means? Time for redecoration to become your newest hobby. Or perhaps you can redecorate to give yourself space for a new hobby.
We enlisted the help of our Facebook fans to find out what they did with their spare bedrooms once their kids moved out. Here are some incredible ideas that'll have you tearing down the wallpaper in your kids' spare rooms before they pull out of the driveway one last time:
"I have a vanity with pretty mirrors and lights and a stereo, with a place for my jewelry and accessories. It is my haven," said Wendy Lessard.
"But was pretty much a 'shrine' to her teen years," said Lois Rubin.
Whatever you decide to do, just promise us (and yourself), you won't turn into one of these parents.
Before You Go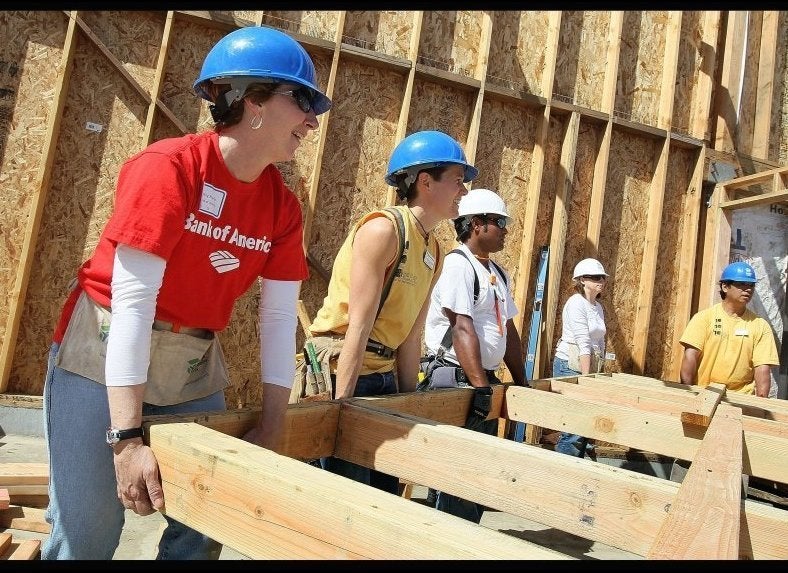 5 Tips For Empty Nesters With Newly Empty Nests
Popular in the Community