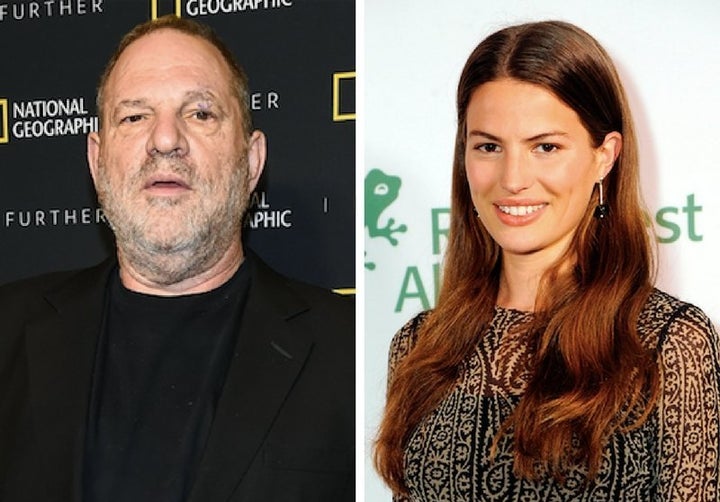 On Oct. 5, the New York Times published an explosive report accusing Harvey Weinstein of numerous acts of sexual misconduct. Since then, dozens of women have come forward with new allegations of sexual harassment, assault and rape against the film executive. Spurred by these reports, men and women in other industries are speaking out about their own experiences with sexual harassment or abuse.
"She wants to encourage other women to speak up," Russell wrote on Instagram of her friend. "We need a way to begin breaking the silence while remaining protected. We are not talking about one, five, or even twenty men. We are talking about a culture of exploitation and it must stop."
Using Russell's hashtag, #MyJobShouldNotIncludeAbuse, models shared stories of being asked to perform oral sex, being sexually assaulted by photographers and being made to strip nude or dance naked for shoots or casting calls, among other examples. Russell, who has not yet responded to requests for comment sent to her representatives, blocked out any names of people accused. Still, the account provides a snapshot of an industry that has been rife with predators for decades.
Russell also talked about her own experience with abuse from people on the job, and explained why she did not speak out at the time.
"On many occasions I've been called a feminist for reporting unwanted groping, spanking, pinching, pressure for dates, phone calls and texts of a sexual nature, lack of appropriate changing areas, etc," she wrote on Instagram.
"And because the response has always been 'Are you surprised?' or 'That's part of the job,' I tolerated them. When the offenses were bigger, calling them out is terrifying, and demands a level of exposure and backlash to what is already painful and sometimes shameful," she said.
Russell's efforts to encourage models to share their stories of abuse will hopefully help put an end to a culture that allows sexual abuse to go unchecked.