Even the biggest fire starts with just a tiny spark.
I've always loved this phrase, as it demonstrates visually and powerfully that the most transformative acts of nature start with something small. This is also the case with great political movements. But how do you know when an idea moves from a tiny spark into a full fledged bonfire, when an idea becomes a movement?
Only in its second year, it seems like World Pneumonia Day might be moving from spark to blaze. From a wild idea borne in 2009 by financier Lance Laifer, World Pneumonia Day 2010 is engaging governments, child health organizations and advocates in an effort to spotlight the leading killer of children.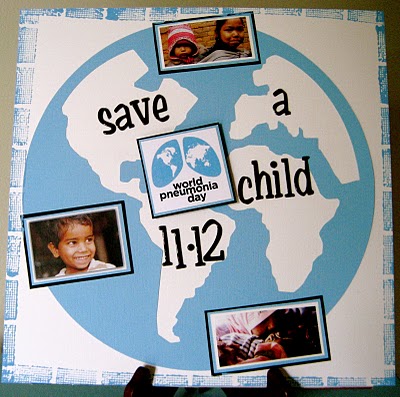 Today, there are celebrities like Grey's Anatomy's Kevin McKidd, who is lending his name to the effort and speaking out on YouTube. There are corporate activities, like the recent partnership between the Rhone Rangers and the GAVI Alliance that is raising money for vaccines from sales of Syrah wine. There are features in major publications like Glamour. And there are high-profile political events -- including panel discussions in the British Parliament and in Washington, DC -- aimed at getting policymakers to take notice.
But what is perhaps even more exciting is the way this movement has grown in just one year, engaging everyday citizens in the effort to raise awareness in creative ways.
Consider the work of Kristin, Gayle and Julie, creators of the Scrappy Tree blog, who have issued a Blue Challenge to friends, followers and fans to create and submit blue objects d'art in support of the effort.
And Mwana Ba Afrika, who added recognition of World Pneumonia Day to her regular musings on African sports, music and entertainment on her blog. Or the students at Johns Hopkins School of Public Health who raised $300 for Save the Children with an indoor soccer tournament.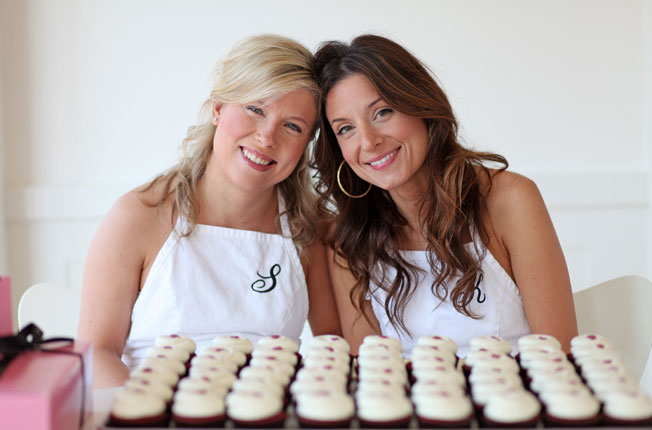 Then there is the entrepreneurial spirit of Katherine Kallinis and Sophie LaMontagne, proprietors of Georgetown Cupcake and stars of the reality show DC Cupcakes, who will serve up special vanilla treats with blue frosting on November 12.
Organizations are taking creative approaches to engage their members, such as Save the Children, which is engaging children and their families with Mission Pneumonia, a game about the causes of and treatments for the disease; the March of Washingtons, a broad-based effort to raise grassroots funds, which will mark World Pneumonia Day with its first donation to Uganda for the purchase of pneumonia antibiotics; and the Best Shot Foundation, which has convened Pnock out Pneumonia dodgeball tournaments at universities around the country.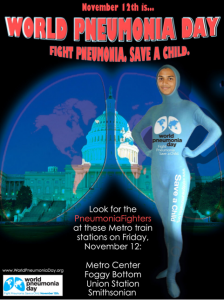 The expressions of support for pneumonia are also becoming bolder and more daring. People dressed in blue spandex as "Pneumonia Fighters" will be greeting DC commuters at Metro stations and circulating on the CDC campus in Atlanta. In Kampala, Uganda, they'll be moving around the streets on roller skates informing people about pneumonia. And in Geneva, Switzerland, the city's iconic "jet d'eau", a giant water fountain in the lake, will turn blue tonight in recognition of World Pneumonia Day.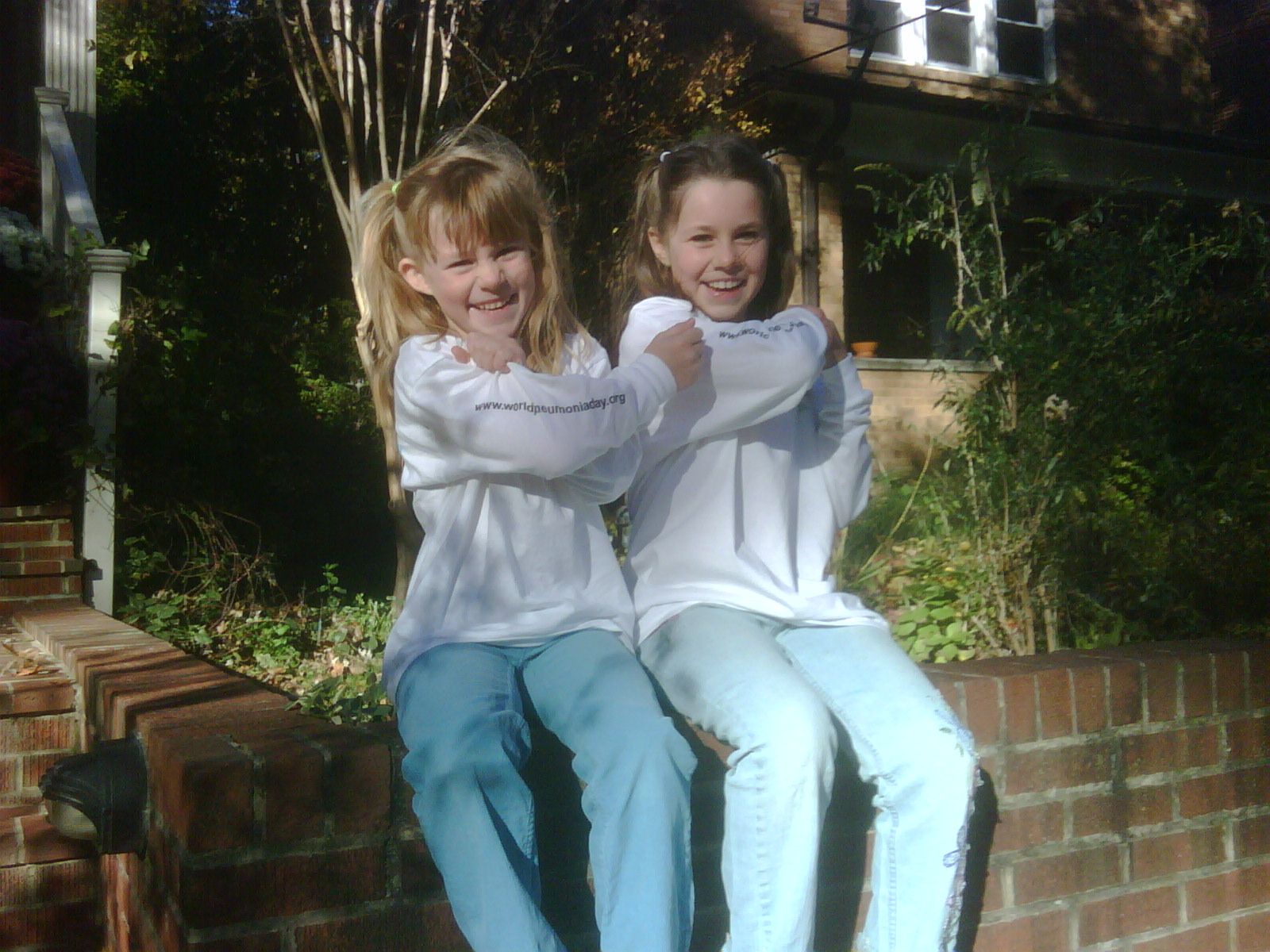 What's more, thousands of people - even youngsters like my daughters Jessie and Abby - are taking a step as simple as wearing blue jeans today to support the effort.
How can you tell when an idea becomes a movement? I'm not sure, but I think its when you come to realize that you've lost control of an idea you planted. Just over a year ago, together with a small group of colleagues, we launched the first World Pneumonia Day. It was just a spark of an idea -- and most of what happened on that day was driven by the efforts of the original coalition members. Today, this effort has truly gone global -- and much of the effort is coming from committed individuals and institutions that we had never heard of prior to their involvement. From marches in Nepal and wine tastings in San Francisco to forums in the Philippines and talk shows in Sudan, people all over the world are getting involved, in ways large and small, to fight the leading killer of children.
More than anything pneumonia prevention and control need individual citizens demanding more attention and priority be given to the problem. What are you doing for World Pneumonia Day? Post a comment here to share your idea.
Popular in the Community